These folks weren't sure they needed a Personal Trainer either...but now they are so glad they made to commitment to hiring one! Some of these successful clients achieved the results seeing a trainer three times per week, while others saw a trainer just once every six weeks. You can customize any of our programs to meet your needs and budget!
All of our programs come complete with assignments for what to do in between sessions as well as full instructions including video of how to do the exercises we teach. Our trainers also check in with you in between sessions if you like - all included! Nutrition advice is included as well. This way, you have every possible resource on your side to help you reach your goal.
With Home Bodies and Gina Paulhus, you have nothing to lose by trying us. We offer a Money-Back Guarantee on all our services at Home Bodies in-home fitness training. See what some of your neighbors have to say about Gina Paulhus and Home Bodies below!
Go here for a Price Quote for your own in-home personal trainer. Find out how affordable it can be to work with an education-based Personal Training Company who teaches you all you need to know so that you no longer need us.
For every symptom or issue in my body, she was really dedicated to figure out why it was there and why I had that pattern.

Even after our first meeting I could already feel that the exercises she gave me are opening up a whole body experience that's different and it gives me a lot of hope.

You can schedule a free 15 minute discovery call with us here. During the call you can explain what you struggle with so that we can let you know whether or not we can help.

Here's what our clients have to say about their in-home personal trainer in Massachusetts, NH and Maine...
"We [were training for the Mrs. NH Pageant but] we had one major obstacle on our hands  — Dani was involved in a car accident three years ago and as a result has dealt with chronic pain in her neck ever since. 
The pain was so bad that getting out of bed was impossible for a long time. She would rally up her strength to start a workout plan, but each time the pain would quickly derail her. I was in charge of coming up with a plan that did not cause the neck pain to get worse. Since the pain affected Dani's ability to do everything from drive to work to sleep, of course she was scared of making the pain even worse. So with that information in mind, I came up with an effective plan for her that also avoided any running, jumping, jolting, straining in order to protect that neck while gently stretching and strengthening it."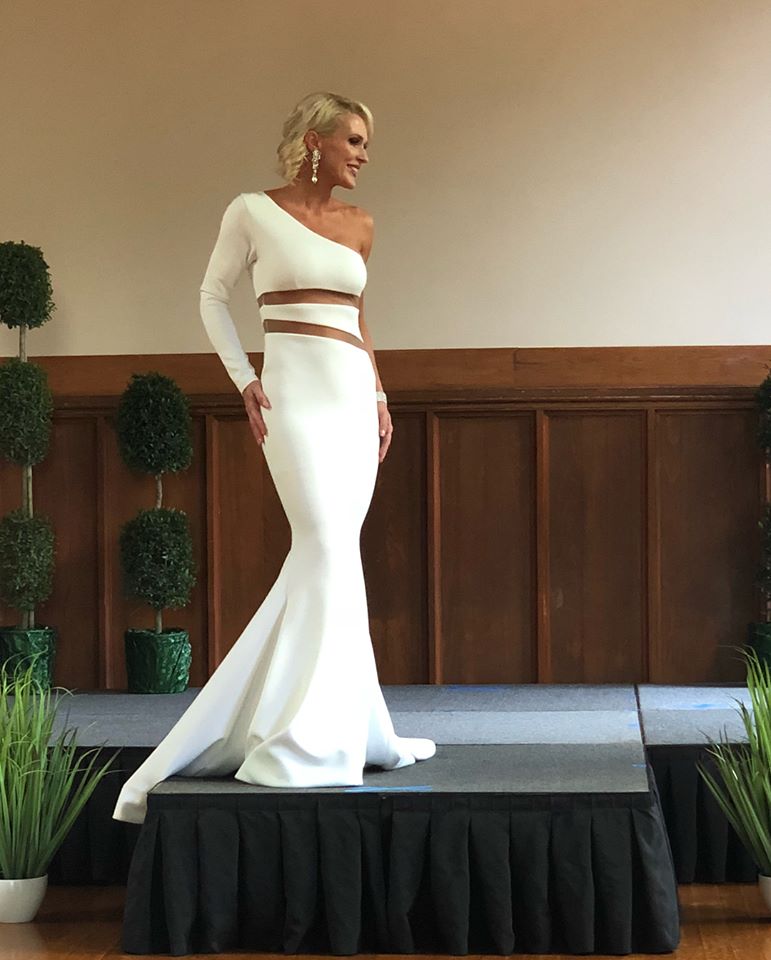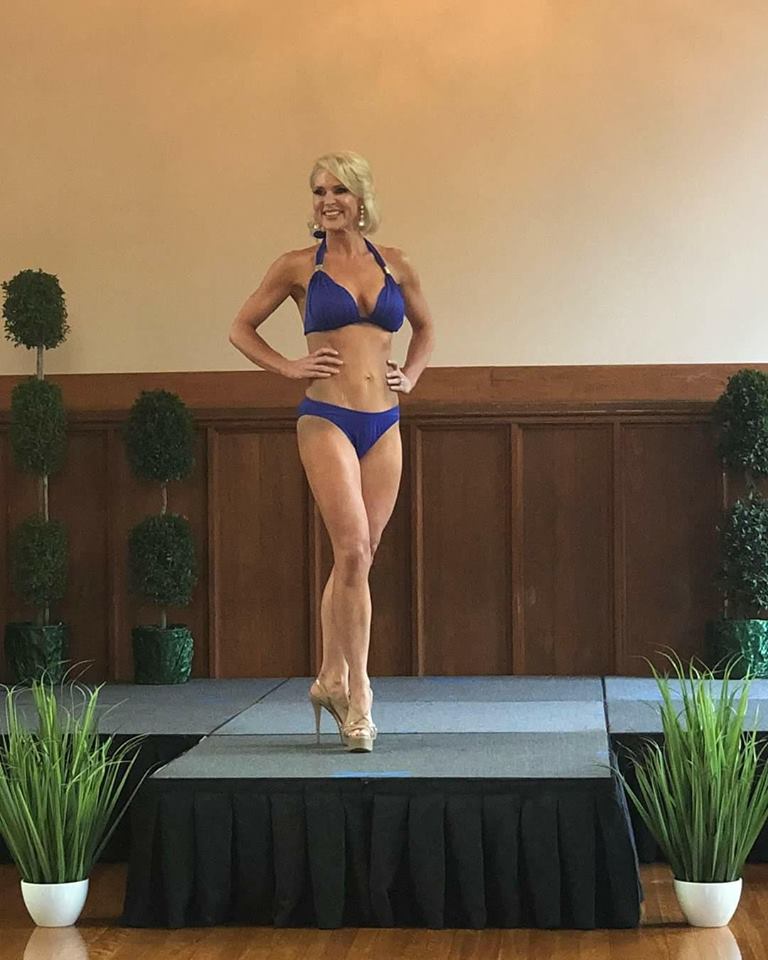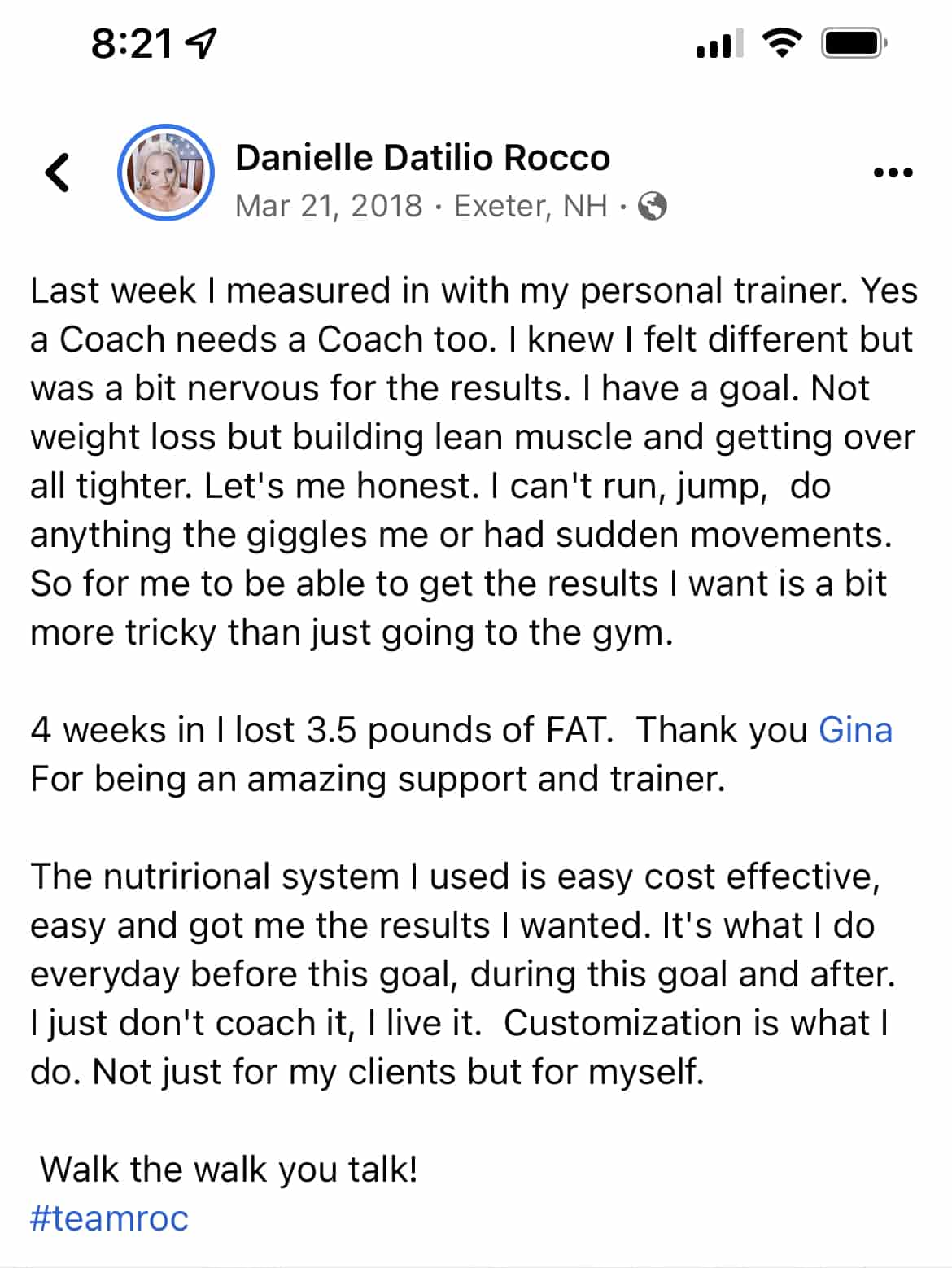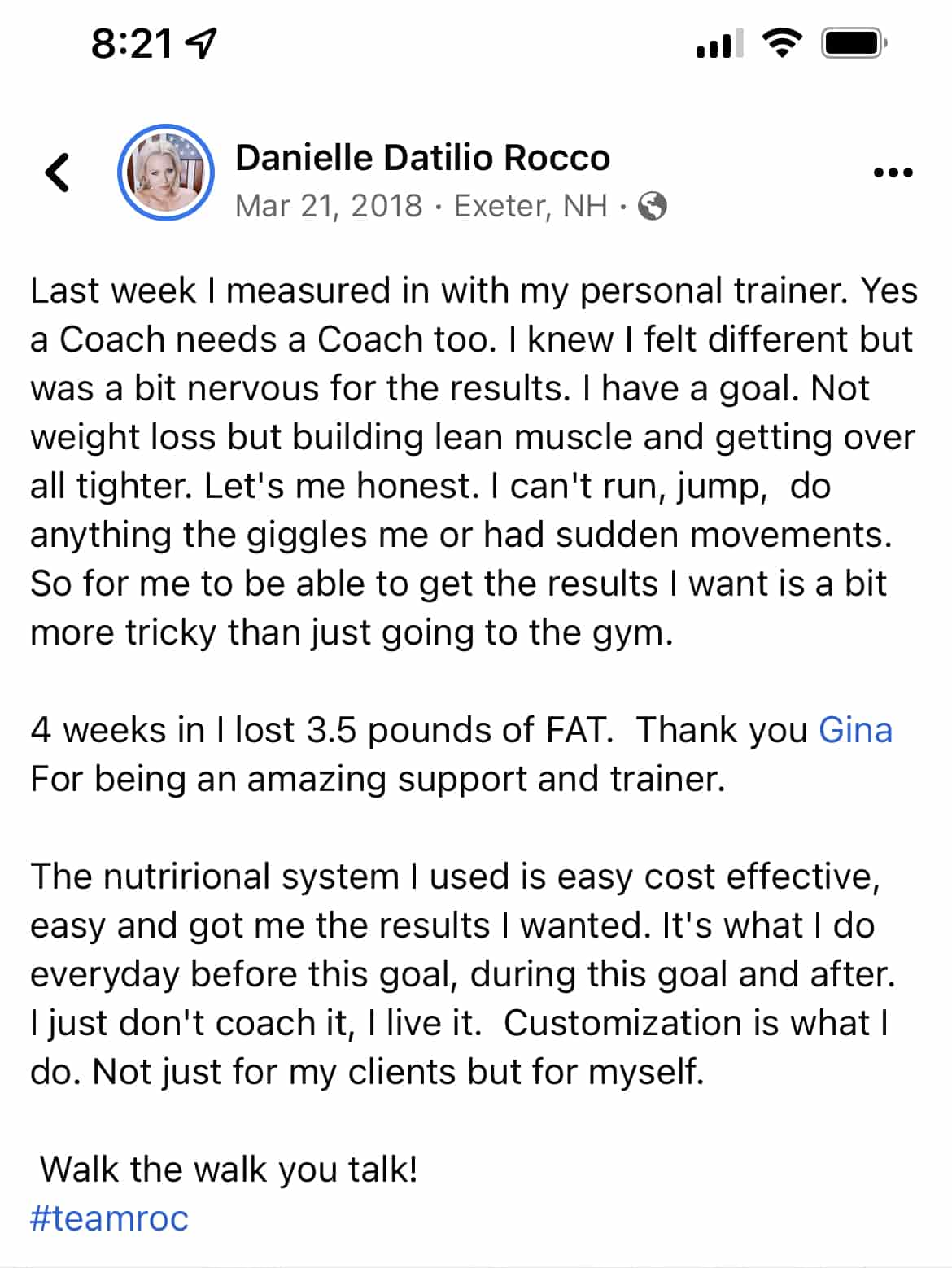 Click here to read more about Danielle's story.
Danielle Rocco
Exeter NH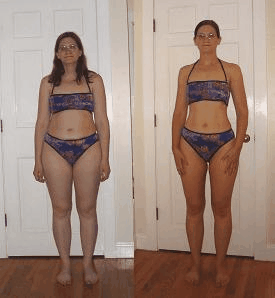 "In just 11 weeks - using NO weight loss pills or supplements, NO crash dieting, and NO extreme exercise, just following Gina's program I lost 7.5% bodyfat, 5 inches off my hips, 4 inches off my waist, 2 inches off my chest, 3 1/2 inches off each thigh, and 1/2 inch off each arm!"

Anna Mullen was the winner of the Body Challenge hosted by Home Bodies! She is from Byfield, MA.


Read more about Angela Armendariz's experience with training with Home Bodies. Angela has hired Gina for Corrective Exercise, one of the services Home Bodies offers to help those in pain. Learn more about our Corrective Exercise Services by clicking here.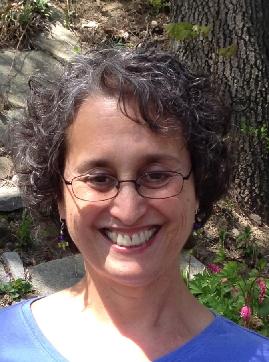 "One of my primary objectives was to regain my strength. I particularly wanted to be able to navigate stairs the way I used to and build stamina. I am also at the age where I really can't take risks with my health anymore.

And I knew that losing weight should help my bad knees, so that was a goal, too. I was pleased to find that I could fit Gina's program in from 5:30 to 6:00 am, which is pretty much all the time I have on workdays for formal exercise.

I work out on my own Monday through Thursday morning—using a program customized specifically for me—and Gina checks in with me on Thursday evening, so I get to take Friday through Sunday off. Gina adjusts my form to make sure I get the most out of the exercises. I now realize that I probably had terrible form when I exercised on my own all those years."
Hear/Watch Betsy's Story on YouTube!

Betsy Amsel,
Georgetown MA
UPDATE on Betsy: 5 years later, Betsy has kept all the weight off, and is fitter than ever even after a double knee replacement and a shoulder surgery!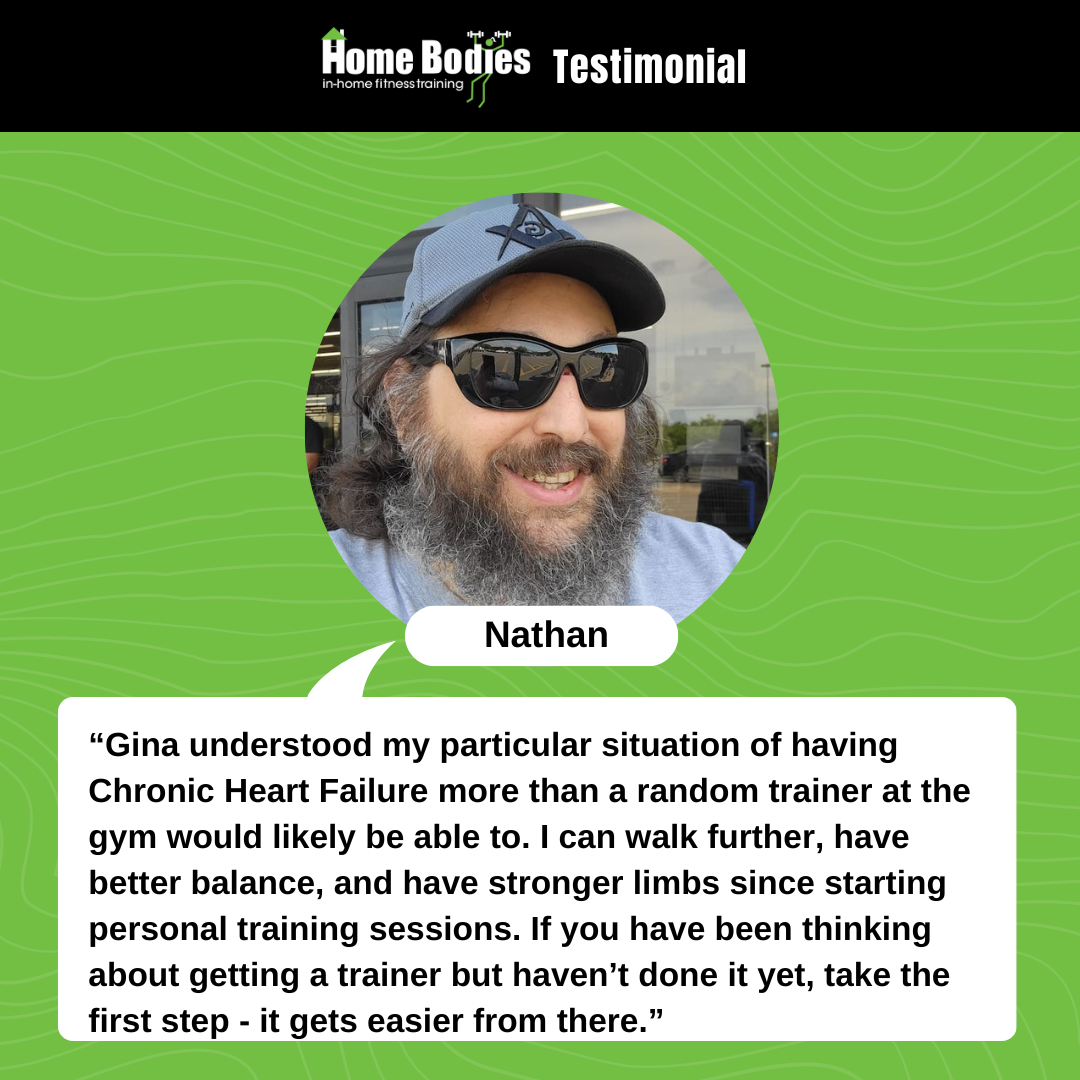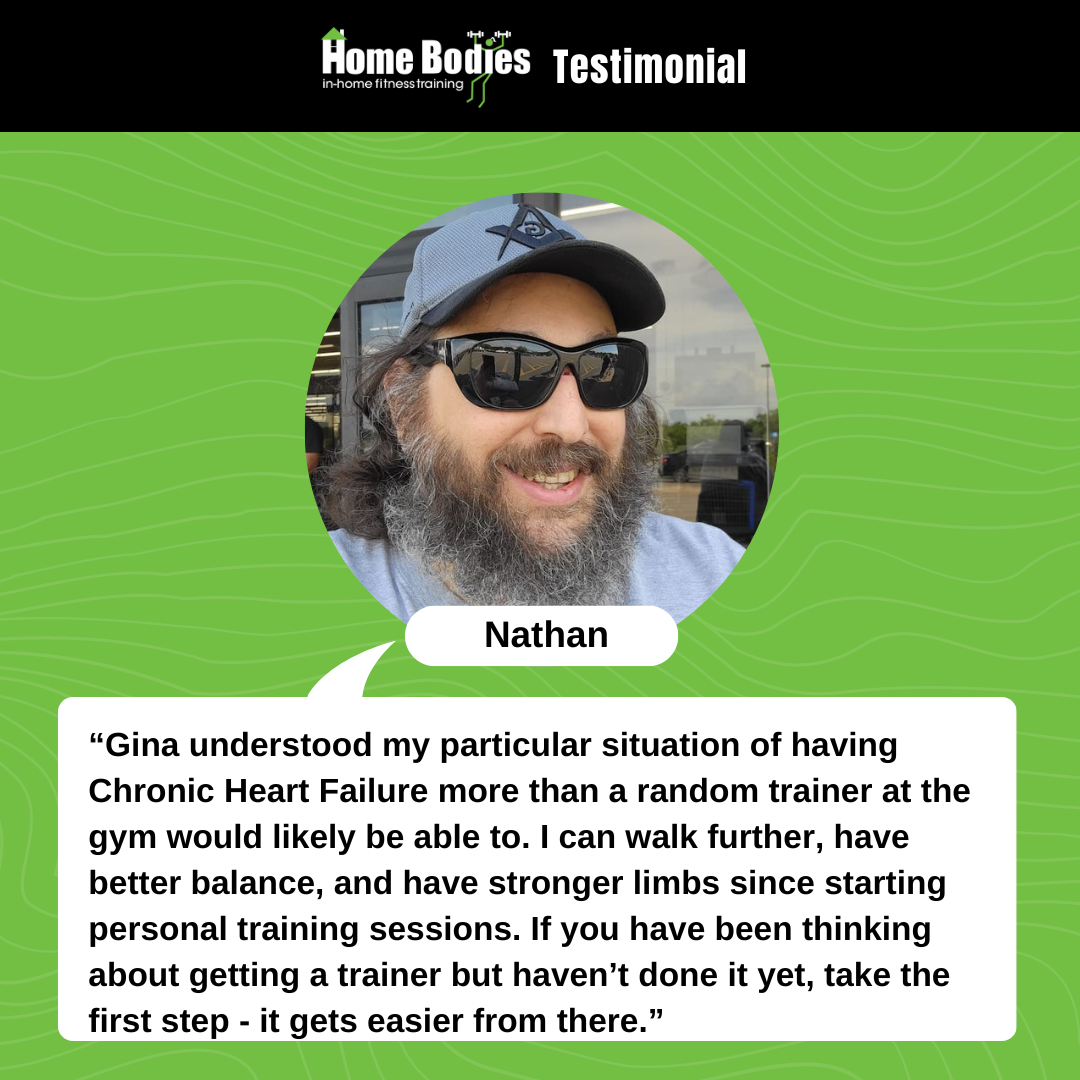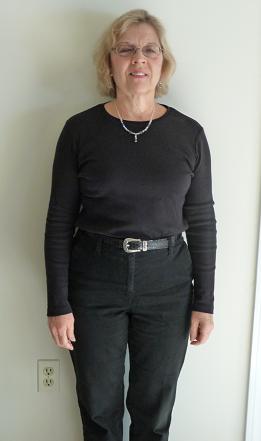 "Since my new-found fitness by working with Gina, I joined a rowing team. I am the oldest one but I'm holding up really well. We do about 20 min. of strength exercises after the rowing training. The second class she had us do 3 sets of 10 pushups. I did full body pushups and almost got to the end of the 3rd set. I had a guy on either side of me so I guess I wanted to show them what I could do! All the other women were doing knee pushups. Pretty good I think!

Gina has been an amazing teacher and personal inspiration to me. For many years before meeting Gina I was exercising but never improving. Gina knows exactly what exercise routines I need to keep getting stronger and fitter. I am lifting much more weight now than ever before and with interval training I am continuing to improve my cardio fitness. Her knowledge in all areas of fitness including nutrition is what brings her clients great success in meeting their goals. She has been incredibly patient with me but she never lets me off the hook. She always holds me accountable and is there to keep encouraging me to continue to improve.

If you want to get the most skilled personal trainer you can find, call Gina."
Emily Weidman
North Andover MA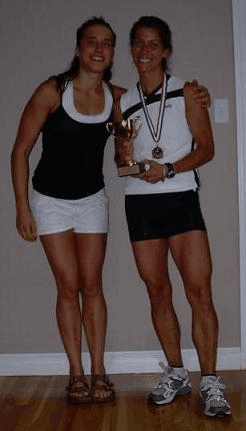 "Little adjustments in form I have learned made the exercises I already knew so much harder. I just didn't know how to do the exercises properly to make them most effective. I was not focusing on the muscles I should I have been. My workouts are shorter now but more challenging. I never tried interval training before Gina showed me how. My cardio was definitely getting a little stale. The home workouts make it much easier to get all my workouts in for the week.
I have lost the weight I was hoping to lose, I have some more muscle definition, my clothes are fitting better...it's all the things I had hoped to achieve! I get a lot of compliments. When you weight-train you just get smaller. My body composition has transformed. I see this program as something I can follow for life. I do enjoy it and it's all user-friendly stuff. The workouts are not a huge time commitment--it's less than I used to do, and the results are so much better!

The diet help Gina has given has been a huge help. I had small bad habits in my diet that I knew existed but didn't pay too much attention to. I have been following the specific tips that Gina has given me. She critiques my food log on a daily basis, and then I can use the notes to help me make improvements.

I reached my weight goal in just three months with Home Bodies, and now, even though I have four kids, I am in the best shape of my life! The results happen pretty quickly, so you get the reward starting in the first few weeks, and even long-term goals happen before you know it. I feel like I just started, and I've already reached my long-term goal."

Darlene Mack was the winner of the most recent Body Challenge hosted by Home Bodies! She is from Lynnfield, MA.


UPDATE on Darlene:

"I can't say enough about how instrumental Home Bodies, Gina Paulhus and her team of trainers have been in both achieving my fitness goals and more importantly, helping me develop a health and fitness lifestyle. Being given the tools and inspiration to incorporate a health-conscious mindset has been invaluable.

I contacted Gina 2 ½ years ago on the highest recommendation of a friend. After meeting with her and discussing my goals, I knew right away that I had taken the right step and found the right person. Gina is extremely knowledgeable and quickly assesses her client's specific abilities and needs. She put together a comprehensive program tailored to my desired goals which included diet advice, weight training and an ever-evolving cardio program. Her program has always been easy to follow and realistic in terms of time commitment and function of workouts. She keeps things fresh by adding new and different exercises, often increasing the challenge of a routine to avoid the pitfalls of boredom and complacency. She really knows how to keep things interesting and fun!

Her Body Challenge Contest which includes a 5k race inspired me to become a better and faster runner. She recommended specific training techniques to help improve my speed and performance. Since then I've enjoyed racing competitively in some local 5k races and finishing with a time I would only have dreamed of in the past! I always enjoyed running but the spirit of competition has added a level of enjoyment that wasn't there before.

When Gina found herself unexpectedly unavailable to see clients I had the pleasant experience of meeting with Ashley Arpe, another Home Bodies trainer. It's obvious that Ashley shares Gina's wealth of knowledge and enthusiasm for fitness. Ashley listened to what I wanted to focus on and came prepared with an appropriate and challenging workout. She had her own approach which proved to be just as effective and motivating as Gina's. Now I feel like I'm even more armed with great advice and options to keep me going on this path to fitness.

In addition to the personalized service Gina offers, her newsletter and website are chock full of no-nonsense advice and vital health information. These are just two more examples of Gina's commitment to share her knowledge and lead others to overall health. To anyone who might be considering using Home Bodies, I can say with complete confidence that you will not be disappointed! My sincerest thanks to Gina and her staff!"

Darlene Mack, Lynnfield MA
Accountant with CM&B Construction Company.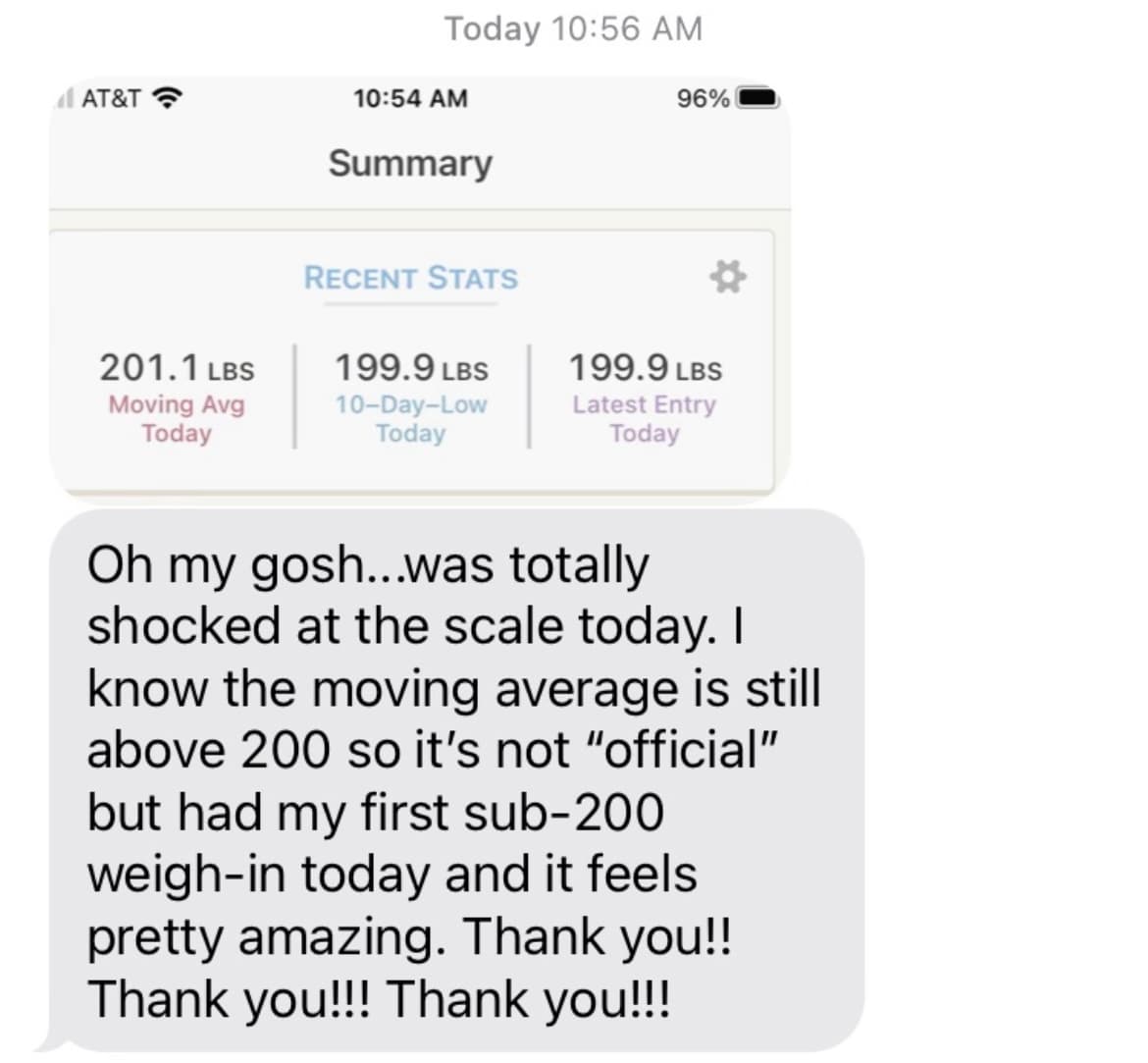 AB, Newburyport MA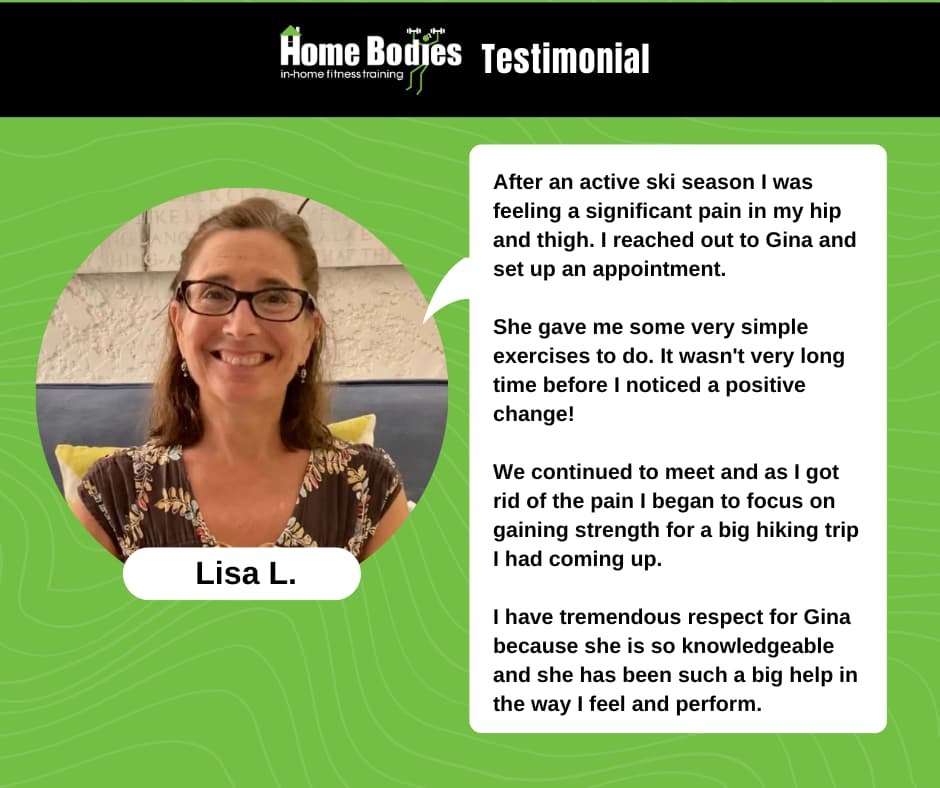 "I really appreciate the fact that Jamie and I work with our trainer together. I can share the experience with my wife and we are there to support each other. It's impressive that Home Bodies can provide someone who can design two unique workout plans and coach and administer them in tandem. Jamie is pregnant and Gina has devised a workout routine that is safe for her to perform.
If you aren't sure that you really need to hire a trainer, imagine this: Take a look at what you are doing now and imagine it being that much more fun and having the confidence that you are not hurting yourself, that you are going to reach goals faster and that you have someone else helping you design the ideal shape that the body can be."

Chuck Freedman
Chief Developer Advocate
Georgetown MA



"I have type II diabetes. During my first warm-up when starting my new exercise program I had a low blood sugar incident, and had to start cutting back on my diabetes medication immediately. Within one week, working with my doctor, I had completely stopped diabetic medication and have been off of medication totally, for months now! Recently I learned that I no longer have diabetes, and my nurse told me my health is the biggest turnaround she's ever witnessed in her career!

I have lost at a very steady pace--two pounds every week. I know I would not be achieving this rate and continuing it without my personal trainer Christopher Chaves' guidance. Between sessions, I have kept up good eating habits and exercising, and that has also paid off."

Tom Thompson, Northborough, MA
Business Systems Analyst / Program Manager at Juniper Networks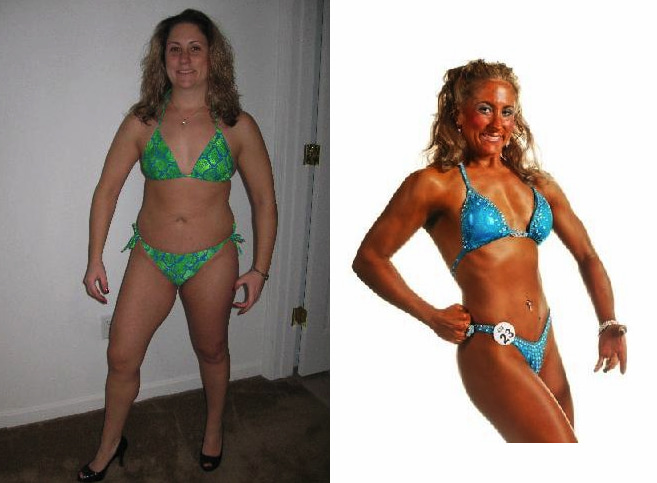 "My name is Erika Gifford and my trainer is Angela Petrigini. I found your website through an internet search back in March and was hooked up right away with Angela. I was in pretty decent shape and had lost 12 pounds on my own. I was training on my own for my first National Physique competition. I'd never competed before, but always wanted to try it.
My first goal was a bikini competition. I started training with Angela at the end of March. I was her first competitor that she ever trained for something like this. We immediately clicked. I had complete trust in her that she would get me to where I needed to be. I just wanted to let you know how great she has been. I am so grateful to have been connected with her.

I just had my first bikini competition this past weekend and placed 3rd! She even came there to watch me and I didn't even ask her to. We now have our sites set on a new challenge for me, Figure competing. We are both very excited about it. She has been wonderful and I would not have done as well as I did without her. Thank you very much!"

Erika Gifford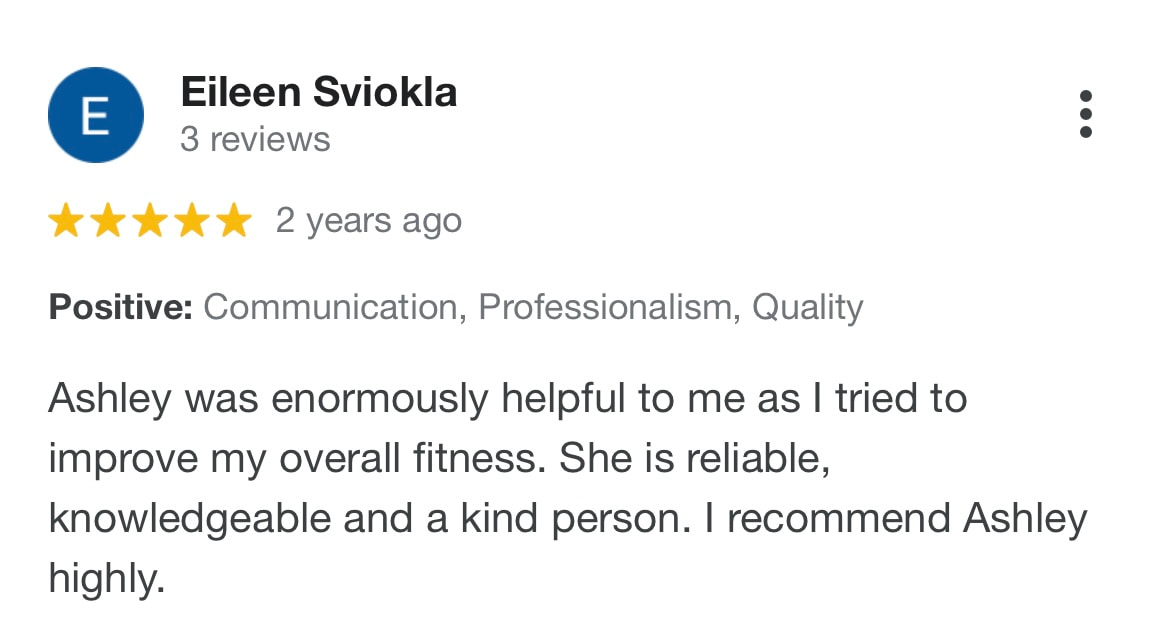 "Ashley is an amazing trainer and I'm happy to say she has become a good friend.

Her warm but forthright style is just what I needed when I decided to finally get in shape after having three children. I worked with Ashley for over two years in my home and she always showed up on my doorstep on time (many times early!) with a smile and usually a funny story to tell as we worked through the weight routines.

Changing up the workouts is one of Ashley's specialties. I'm not sure we ever did the same routine twice, and sometimes we took it outside to the driveway to run drills if the weather was nice. It's reassuring that her training style is so adaptable to both the weather and mood swings! She has an excellent command of physiology, which is important to begin with, but it certainly helped when I had an injury (lower back pain.) Ashley was able to tailor the workout so that I could still work the important muscle groups while avoiding the sensitive area.

Ashley has easily earned the title Master Trainer. Anyone lucky enough to have Ashley in their corner - cheering them on while working them hard- will get in great shape and have a great time doing it."
Visit Ashley Arpe's bio here.

Meg DeBoer, North Shore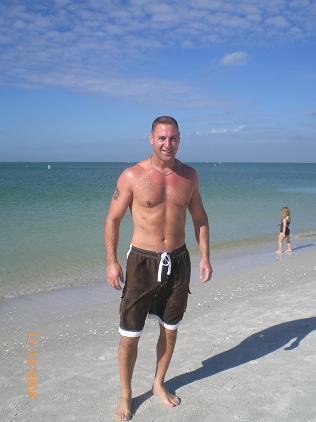 "Gina is an amazing trainer! She is extremely knowledgeable in her field and understands exactly what it takes to motivate you, but is not over the top. With her help, I am in the best shape of my life at 43."

Peter Accolla
Owner, NuImage DJ
North Reading, MA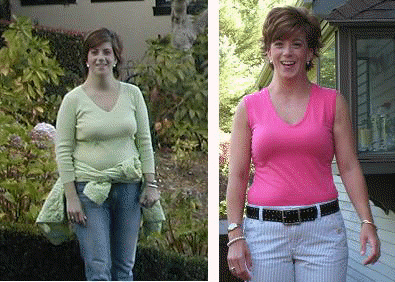 "I met Gina for the first time about 1 year ago. On the day of our first appointment I remember being very anxious. I had never worked with a personal trainer before and was not quite sure what to expect. I knew that I wanted to get into better shape, but was a little bit embarrassed to have her take measurements of my pudgy body. Plus, I had never worked with weights before and wasn't sure how I would like it.

As soon as Gina walked through the door she made me feel completely at ease. I never once felt like she was judging me or how I looked. I felt confident that she wanted to help me get to exactly where I wanted to be. Although the first workout was a bit awkward I was excited at the potential to truly improve both my physique and my overall health and well being.

As time went on I began to look forward to my appointments with Gina. Knowing that she was coming to see me helped to keep me focused – I knew she would know the minute I was slacking! Even on those weeks that I may have slacked, she never made me feel bad. She worked with me to help get me back on track. At the same time she was always very honest about where I could improve, whether it was with my eating or with my working out. It really didn't take very long to see my body start to change. Once I started to see these changes I became even more motivated. Gina doesn't give out compliments lightly so I knew that when I received one it was earned. Not only was I seeing physical changes, but I knew that I was living a much healthier lifestyle. I started to be very conscious about everything that I put into my body. Of course I always had and still have days that are tougher than others but I never veer off track so much that I can't find my way back. I know this is because of the knowledge that I have gained working so closely with Gina.

Gina has changed my life. I am in better shape than I have ever been plus I have made both exercise and healthy eating a part of my everyday routine. I have set bigger goals than I could ever have imagined – like running a 10K (and a 2nd one in the very near future!). I definitely could not have achieved any of these goals without Gina's support. She is someone that I look to for guidance and advice and I certainly get more than my fair share from her.

I highly recommend Home Bodies to anyone who is serious about making a change in their lives. Whether your goals are to become fit or just to live a healthier life (or both) Gina and her staff will help you achieve those goals. I have never been happier and more confident than I am today and I know so much of it is due to my experience with Gina.

Heidi
Owner, Bella Sera Bridal in Middleton
Dropped 4 clothing sizes during her first 6 months with Home Bodies


UPDATE on Heidi: "I have been able to start buying clothes in size 4 and have tripled my strength on most of my weight training exercises this year. I also have begun training for a half marathon--I could only run for a minute at a time last year! Never in a million years would I have believed I could become a runner!"

"I love the flexibility of Gina's program...I don't feel trapped in any sort of nutritional or exercise box. I have transformed my lifestyle since starting training with Home Bodies just two months ago, and am loving the results."


Additional UPDATE on Heidi: "I've worked with Gina for over 3 years. What an amazing experience I've had! I've not only worked to get into the best shape of my life but I've also reached goals I've never believed possible. I just ran my 2nd 1/2 marathon (and started out doing short run/walk intervals) and am still reeling from the excitement of what I've accomplished. Gina will hold you accountable which helps to keep you motivated.

She is very knowledgable and patient. She truly knows how to get the most out of a person. If you don't mind hard work and you want to see results I highly recommend working with Home Bodies."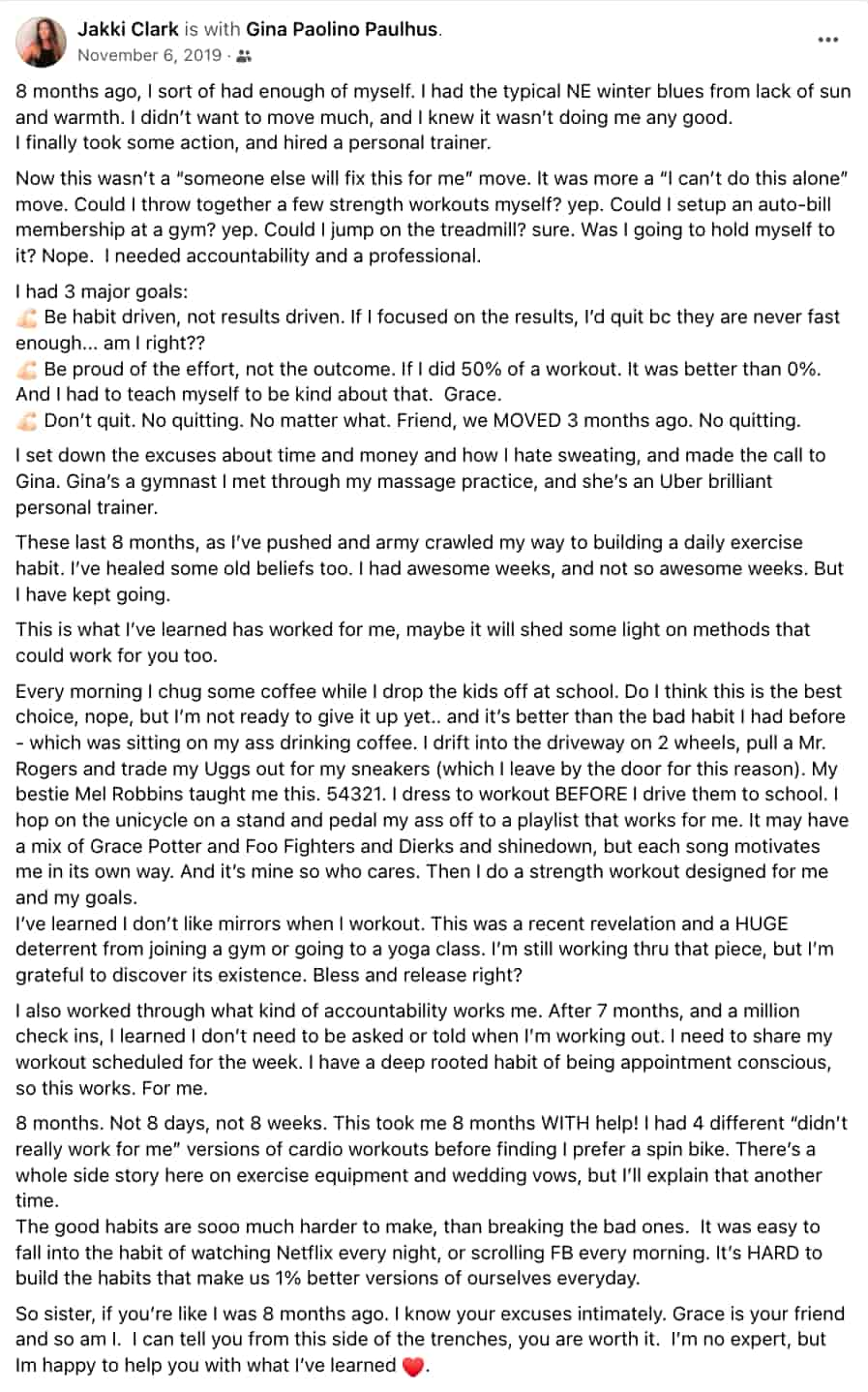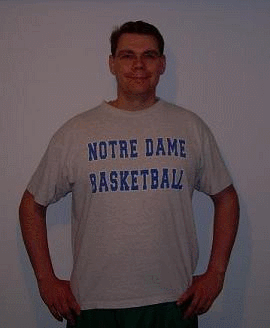 "I really wanted to push myself to get into better habits, change my lifestyle and be healthier, and needed somebody to help me do that. I took trainer-hunting seriously and interviewed many trainers before making a decision. I decided to go with Home Bodies because when I interviewed Gina she quickly understood what it was like to be an athlete who suffered with injury. She was completely willing to listen to my needs and my concerns about exercise and my injuries relating to exercise. She was honest and forthcoming and I got the sense this was about me and my goals. She instantly made me feel comfortable and offered support and encouragement. She told me she couldn't offer me an instant fix, but rather this was a lifestyle change that I would need to commit to or else it wouldn't work. I knew she would be ideal to help me."
"My experience with Gina has exceeded what I expected. When we go through the exercises and when we discuss nutrition, she always makes me feel comfortable. I am a pretty smart guy, but this is an area where I have some difficulty, and it can be humbling. Gina always reminds me of the little successes and makes me feel good about what I am doing. She doesn't just put you through the exercises; she offers lifestyle modification coaching and helps me commit myself to the change and build confidence in myself."

"One of the highlights so far has been that I had to go out and buy all new clothes! I have already lost 5 inches off my waist, hips, and chest (note: Aaron has lost even more since deadline!) This is a dramatic change, really exciting. I am almost exactly the same size as was when I graduated college 11 years ago. Not many people can say that! I have boosted my self confidence when it comes to coping with injuries, and also the ability to set goals and achieve them. I have been discouraged in the past not having a good roadmap to achieve my goals. Gina has really taught me how achieve whatever I set my mind to. My doctors said I couldn't do certain things. I have achieved them after all!"

Aaron Hamlin
Lawrence MA

UPDATE on Aaron:
As of September Aaron has gone from 30.4% bodyfat to a healthy and trim 17% bodyfat. He has lost 10 inches from his waist, 4 from his hip, and 6 from his thigh. He looks like a different person now!


UPDATE on Dennis: 5 years later, Dennis can perform 10 chin-ups and is still working as an Attorney, babysitting and playing with his grandkids on the floor at age 75! Wow!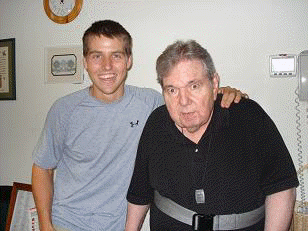 "I tried personal training in the past to help strengthen my body in order to help offset some of the negative effects of Parkinson's disease.

Unfortunately I was left without a trainer for a period of time and my strength and endurance quickly deteriorated. I knew he had to get moving again and felt that Home Bodies was the answer. I began with my trainer, Bill Boylan, and immediately my life and my health began to take a turn for the better.

My main goals when starting were just to lose a little weight, but now I attributes all the hard work I have put in during my sessions with 'helping to save my life.'

I have improved my fitness level from being essentially immobile to now being able to take significant walks during my sessions, as well as visit family and friends outside of the home. I am now committed to making exercise a major portion of mys life and I have improved both physically and mentally because of it."

Charlie Liponis
Andover, MA

"What a difference a year makes! It's the first week of January and I am amazed at the difference in how I feel from just one year ago! I started last year with my annual 5 additional holiday pounds, aching joints, lethargic and fearing that this was what 'getting old' felt like.
Last year was also the year I turned 50 and had to decide if I was going to fight this or resign myself to how I felt. I started out with visits to my doctor who helped with the vitamin balance thing (there is something to getting old!). But I knew that I was never going to lose weight or recover back to my usual energy level unless I started exercising again...something I had been avoiding for fear of making the aching knees worse. And then I found Gina!

I am a busy executive with three children and fitting in the time to work out is really a challenge. But Gina showed me how just two workouts a week, with as much walking as I can fit in (which I now love to do) on the weekends can make such a huge difference. I am amazed at how strong I feel. My energy level is back, my clothes fit so much better and the best part is my joints don't ache!

So, it's January, I have already lost the two pounds I gained over December. I'm not afraid to work out and with Gina's help I've been able to find clever ways to fit in full and short workouts during the week. My husband thinks I have more energy than when I was 40! I can't thank Gina enough for her part in my personal 'turnaround story.' Now, looking ahead to the upcoming year, I have the confidence to tackle that extra 15 pounds or so that I have been carrying around...stay tuned!"

Kathy Allen, North Reading MA.
Now keeps up with her teenage sons on "active" vacations!


UPDATE on Kathy: "This year I exercised 281 out of 366 days! I lost 14 pounds and had the strength to do lots of hiking despite serious arthritis in my hips.

Just wait to see what I can do AFTER I have my new hip! Wahoo!"

Kathy is now 0.5 lb. away from her goal weight! Congratulations Kathy! We know you can lose that last half of a pound!!


"Dear Gina...I am SO happy to report that I just tried on my OLD jeans that haven't fit in over 2 years and they fit!! I'm actually wearing them now. A bit snug but workable. The difference between these and the other jeans that I had already been able to start wearing is that these go all the way up to the waist while the other are very low rise (so my belly could just get pushed up). Now my belly is actually in the jeans and they still zipper. I am so amazed because I really haven't felt like I was making much progress lately. Thank you so much!"

Maureen O'Connell, North Reading MA.
O'Connell Regulatory Consultants, Inc.
Has finally found an exercise program she can stick with for life!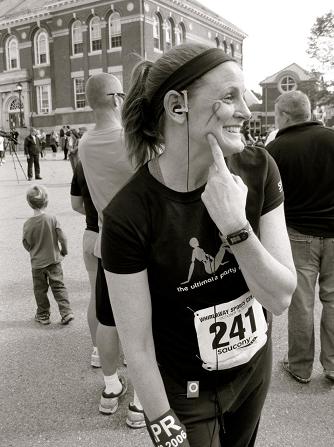 "I started with Gina last April. I have lost almost 20 lbs and couldn't be happier. I am running in 5k races now (which has always been a dream) and I am still working to lose more weight.

So far I notice muscles on my body I have never had before and my small clothes I bought are now too big!

If you want to get it done...whatever your goals are don't waste time trying to do it yourself! Hire a trainer! They are the specialists and the professionals. They will get you there faster and more directly than if you try stumbling in the dark by yourself.
I am SO grateful I found Home Bodies! Gina picked me up and put me back on the path of good health! My body is changing! Not only does she help me with working out she is the whole package! She has taught me about nutrition and why it's important to make the right choices. If I have a difficult week she is right there to help me get through it and keep making progress toward my goal. She makes everything fit into your life no matter how busy you are! Thank you Gina! 
If you are ready to make a positive change in your life but don't know where to turn, call Home Bodies...it's one of the best decisions I have made!"
Kristy Regan
Haverhill MA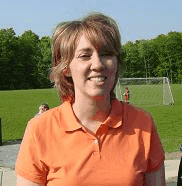 "When I started with Gina I was thinking, "I don't want 'granny arms!' I wanted to get back into shape and feel good about myself. I was surprised at how much I could do at home. I always thought you had to be at the gym to get a good workout. I have a fitness ball and a pair of adjustable weights, but I also utilize my staircase and my piano bench!

The nutrition advice has helped me out tremendously. Although I generally knew what was healthy, I didn't know the best ratio of protein, carbs, and fat to eat. I didn't know how to break it down into daily menus. Gina simplified the tracking methods for me so that it was easy to understand. She showed me tools to use online to help find nutrition facts, and encouraged me to log my diet. This showed me that I actually wasn't eating enough at times to keep my metabolism up. At one point my weight loss was slowing down and Gina became concerned, because according to my diet and exercise I still should have been losing. Gina told me it didn't make sense and I needed to go see a doctor. I had been suspecting this all along, but I really needed to hear from someone else. It would have been easier to just give up. Now I have made a few adjustments to my hormone levels and things are going well again.

Having a trainer is totally worth the investment. It's the little things I wasn't sure of that really make the difference. Gina has given me little tips, such as doing the overhead shoulder press in front of the door to help me keep my arms back. Gina teaches little things like that I never would have known, that are so beneficial. I love having two different routines. See, I used to shy away from certain machines at the gym because they are not sure what to do or how to set it. Gina came to the gym with me and helped me with all that. Now I feel much more comfortable.

Gina is a great cheerleader, pushing me to do a few more reps. She really listens to me, so that she designs my program according to what I need and where I want to go with all of this. I feel like she gives me the best program for me. She sat down and explained the nutrition to me when there were things I didn't understand. Finally I don't feel like I'm doing things for no reason. Having the explanations motivate me so that I feel I have a purpose, and the exercise is not in vain. I ask a ton of questions and Gina never disappoints with her explanations and help. She never pressures me, and I get the sense she really wants what is best for me, both for me as a person, and for her business, because her clients are a direct reflection of her business."

Tanya Pope, Andover MA.
Homemaker.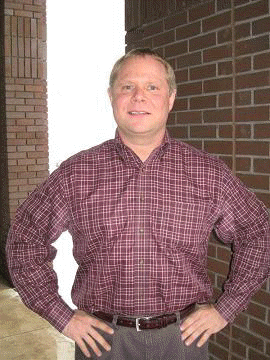 "My trainer is always professional and encouraging. She is able to always get the best out of me; more than I thought I could accomplish. Compared to other trainers that I have observed in large commercial gyms, Home Bodies trainers are fully and completely focused on their client, not how good they, the trainer, looks in the mirror! The sessions always start on time. They are efficient. I couldn't ask for more!

My waist has gone from 40 inches to 34 inches...even though I would have been satisfied with a 36! I have the energy and stamina to perform early morning cardio sessions for over an hour at a time...and I have much more energy available to do other things I want to do, and with less sleep required!

Without health, we are nothing. We are unable to accomplish our goals, care for our family and do what we love. Like anything good, health is an investment of time, money and effort. The return is quite high, however. As CEO of a company, health still remains at the top of my goals. Without it, I wouldn't be able to accomplish my goals as a leader."

Greg
CEO of InFuture, LLC.
Waist size actually dropped below his goal!




"With Gina's expert diet and fitness regimens, I have been able to maintain a size 6, post baby for two years now!"

Beckie Lundrigan, Boxford MA

"This year, I have lost 15 lbs. and have greatly improved my strength. I have also become a jogger, when I could only jog for a minute or two at a time when I started!"

Sheila D'Angelo, student, Boxford MA



"I have lost 20lbs, feel strong, and can now walk up 3 flights of stairs easily! I have adhere to the advice as much as possible, although time management is always a challenge.

Personal training is an investment in yourself. I'm sure there are many individuals like me who spend money on many things and many people but not on their own well-being."

Dick Blinn
Windham NH


"I was so nervous the first time I met Gina...I mean, this is someone who was way more fit than I who was going to be taking my measurements...and well, I was afraid of her being a little bit of a drill sergeant!

Nothing could be further from the truth. While she does expect me to push myself, I find that it is in a very encouraging way. She gives me tips to break out of negative cycles, and ways to deal with situations that in the past would have derailed my efforts to lose weight and be healthy. The program Gina has designed for me is easy to follow...and results are seen quickly!

It's only been three months, but I've lost 24 pounds of fat, and...get this...a total of 31.5 inches, including 12 inches off my waist alone! I actually believe that my goals are attainable--something I did not believe just 6 months ago!

I've really enjoyed the fact that my trainer will listen to what I have to say and will tweak my workouts for my own body...she gives me tips on how to make it through the difficult times.

Gina is great...I think that her desire to truly see someone achieve their best, while encouraging them, and giving them the knowledge to empower themselves is the best part. She isn't out to have me buy personal training twice a week or anything like that...she would rather that I gain some autonomy and learn how to depend on myself for the motivation. Again, her sharing of her knowledge and why things work is a real benefit! Everyone needs a Gina!"

Jessie Mills, Seabrook NH.
Lost 100 pounds!


UPDATE on Jessie after not training with Gina (but training on her own) for a few months:

"I'm doing really well. I'm playing around with my workouts and really enjoying it. Lately I took out a Billy Banks Bootcamp workout tape ( Lots of strength training with bands in the tape, as well as squats and kicks for legs) I had bought years ago. It's quite the workout, but I'm so proud of myself. I used to not be able to do the complete tape, I can do it now, and while I'm still a little sore the next day, I can do it! I'm also doing a 1 hour yoga type exercise tape. Amazing what a workout that is. As for my training for the 5k, I'm still doing it. This week I'm running 13 minutes, walking 2, x2. I feel great, and love to run. I never thought I would ever say that.

While I'm not sure of my measurements, I have seen a real difference in clothing. My pants are starting to get loose, which is great. Those hips and thighs have been stalled for all too long. Finally, today was a moment of victory. I've finally broken through that plateau and have reached the 100 pounds total lost! I'm so excited."


"I recently met with Katherine in the Worcester area and we hit it off well. I have been doing my 30 min of cardio every day and logging my food on the 'myfitnesspal' app. She comes again this Friday. Looking forward to it. I am just getting into reading your book now. I am so happy to have find your service--this is how I always thought a personal trainer should work. I know this will be a journey--I can already see a difference in my stress levels."

Alice Painter
Northborough MA


"I am loving my workouts with Angela. She has done such a wonderful job of helping me get stronger and alleviate some of the physical issues I was having. I feel so much stronger and her encouragement has been so wonderful. She is a great fit for me.

Her workouts are spot on with a great balance of challenge and attainability. I also really enjoy your Home Bodies e-mails with the helpful tips!"

Brea McDonald



"My mom and I have been working with Home Bodies and our trainer Kathryn since January. I first contacted Home Bodies because I wanted some focus to my exercising and as a working single mother I could not find the time to go to the gym. The idea of having someone come to me to give me some direction sounded perfect. I mentioned it to my mom an she wanted to get on board too.

From the first time we met Kathryn, we both knew the match was perfect. We initially met once a week as we learned different strength exercises and she helped us work on our form. As we grew more confident and excited about exercising, we spaced out our visits to twice a month. She brings a new routine with her every few weeks so we never get bored which was a problem for me before Home Bodies.

She knows just how to challenge us so we see and feel results but never dread picking up those weights. I am happy to say that we both are stronger and leaner and our clothes fit better. Most importantly, we both feel better and have more energy every day.

Together we have lost over 20 inches and people are noticing which feels great! We are looking forward to our next meeting with Kathryn to see what new things she has in store for us!"

Dr. Melissa Turco and her mom Nancy Duca, of Worcester, MA
Lost over 20 inches as a team!



"I've never had an in-home trainer or even hear they were available around here, so I wasn't really sure what to expect. I guess I thought that the trainer would find some exercises for me to do at home and tell me to do them. I was pleasantly surprised to receive so much more than that. Working with Home Bodies has been the best workout experience I have ever had.
Gina looks at the whole picture of what you are doing. I've loved the feeling of getting stronger. I've never been in this good of shape in my life.As you get older you might feel that you are more fragile and be concerned about hurting yourself or that you can't handle hard exercise. I had back surgery a few years ago and I lost all my strength. You have to find the trainer to help you deal with issues you have concern with. There is a lot I cannot do. If I can do this, broken back and al, anyone can!" 

Rebecca Yazel
Lynnfield MA
"This weekend was an eyeopener for me where I really noticed the gains we made since we started Last Winter. I tackled some physical work (Landscaping, digging holes ect), and while I did work up a sweat, I NEVER got winded. I was able to keep working without taking breaks to catch my breath. Most importantly, I wasn't really sore the next day. I told my wife if I tried this two years ago, I would be flat on my back for at least a couple of days while I healed.


Another example of our gains was yesterday, as I played 27 holes of golf. I was consistently overshooting the greens with my approach shots- I am hitting my clubs 20-30% longer than last year. While my score suffered from the long shots, I am THRILLED with the improvement. I'm going to spend some time dialing my new distance ( Note: I spent 2 days in Miami at the Jim McClean Golf School fixing my swing. The new swing wouldn't be possible w/o the flexibility gains we made).

Gina, this would not have been possible without your guidance, advice and encouragement. While some may discount my work as vanity, my quality of life has improved tenfold."

Joe Dinanno, Lynnfield MA.
President/CEO Republic Properties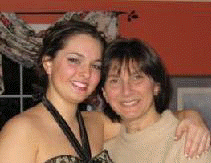 "I didn't even know if something like 'Home Bodies' where the trainer comes to your home even existed. After talking with her, I felt comfortable that Gina would be a good choice. I have never been the type to want to go out to a gym. I thought someone coming to the house would motivate me more and make it easier for my family to join in.
Having Gina come every week really helps keep me on target. I need someone checking in with me and keeping variety in my workout.

My measurements have all gone down, and I am fitting into jeans I haven't been into in years! I have more energy especially at night---I no longer want to just sit on the couch in the evening or go to bed early.

If you're like me and you tend to do things like join a club go for a few weeks and never go again, your money is better spent with a trainer. It's more of a long term thing. I finally decided it was a good way to get the results I wanted, and I recommend it to others who ask me how I stay on track."

Nadine Romano, Lynnfield MA.
Business Owner, Romano Ritchie Communications.


UPDATE on Nadine: "Over the past 12 months I have lost and maintained a 17 pound weight loss through a combination of regular exercise using a Home Bodies routine and the Weight Watchers plan."


"Ashley Arpe and I trained for a year and four months. In that time I lost about 22 lbs when my original goal was 15 lbs. Before her, I had no idea what it meant to have healthy fitness goals. I was eating bad and most certainly not working out the correct way. Before her my work outs consisted of going on the elliptical for a 30 minute session. She taught me how to use free weights to benefit my body type, she taught me different kinds of cardio methods rather than just the elliptical, she taught me what foods I should be eating, and most importantly what I should not be eating. With these lessons, and over time, she helped me reach my fitness goal.

Ashley is someone who cares about what she is doing. When you can find someone that cares about what they are doing it makes all the difference. She lives by what she teaches. She isn't just standing there telling you what to do, she shows you what to do, and she tells you what it will help with on your body, and she practices it herself. She likes to see her clients prosper from her work. Ashley is great at what she does and I would recommend her to anyone that came to me asking for a life coach and/or personal trainer. She strives to help her clients and she strives to make herself a better person and that is a rare quality in people these days. She will be continuing to help people reach their full health potential for a long time to come, that I am sure of. I wish her the best of luck in all her future endeavors."
Check out Ashley Arpe's bio here.

Erika Bruzzese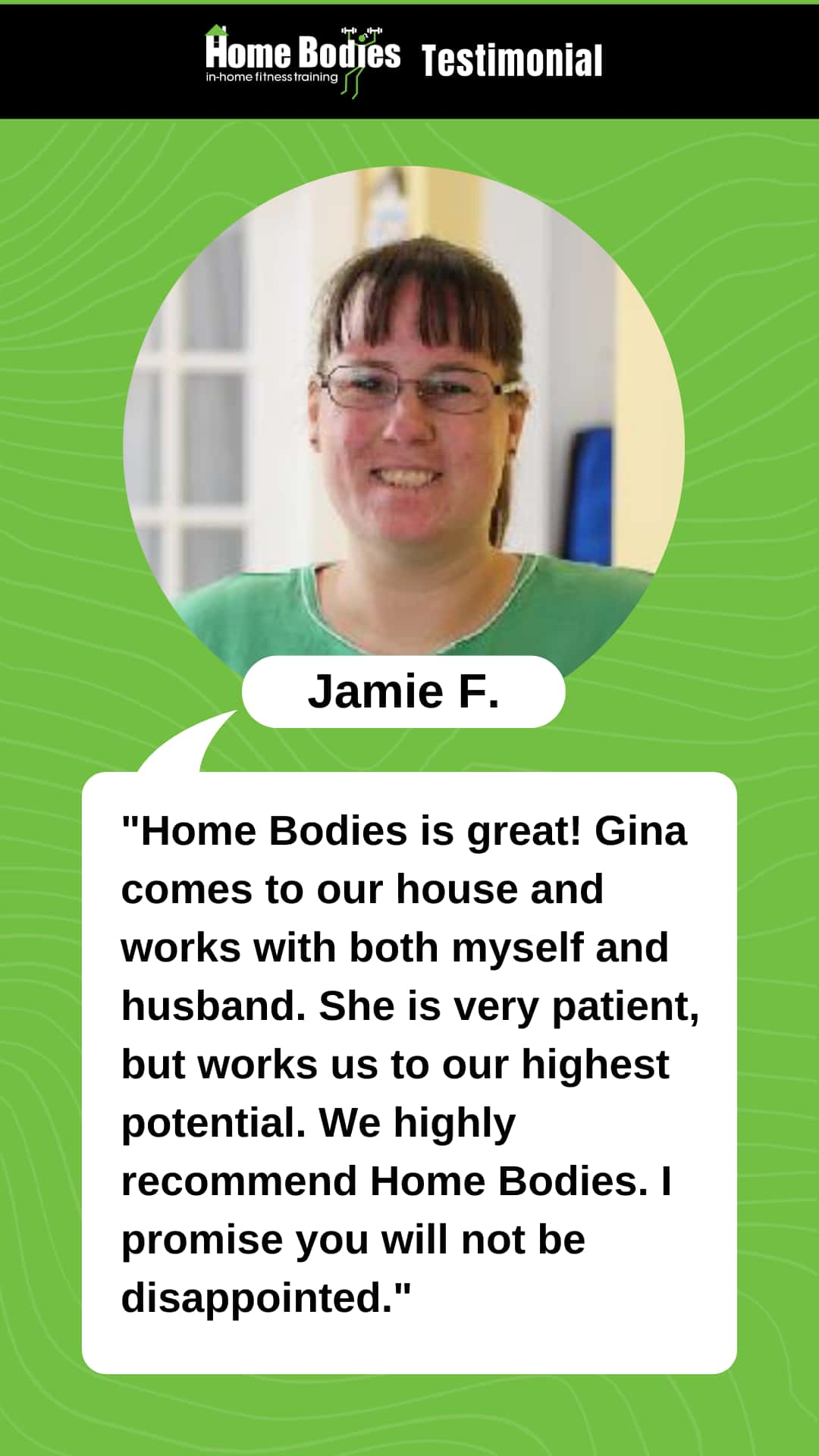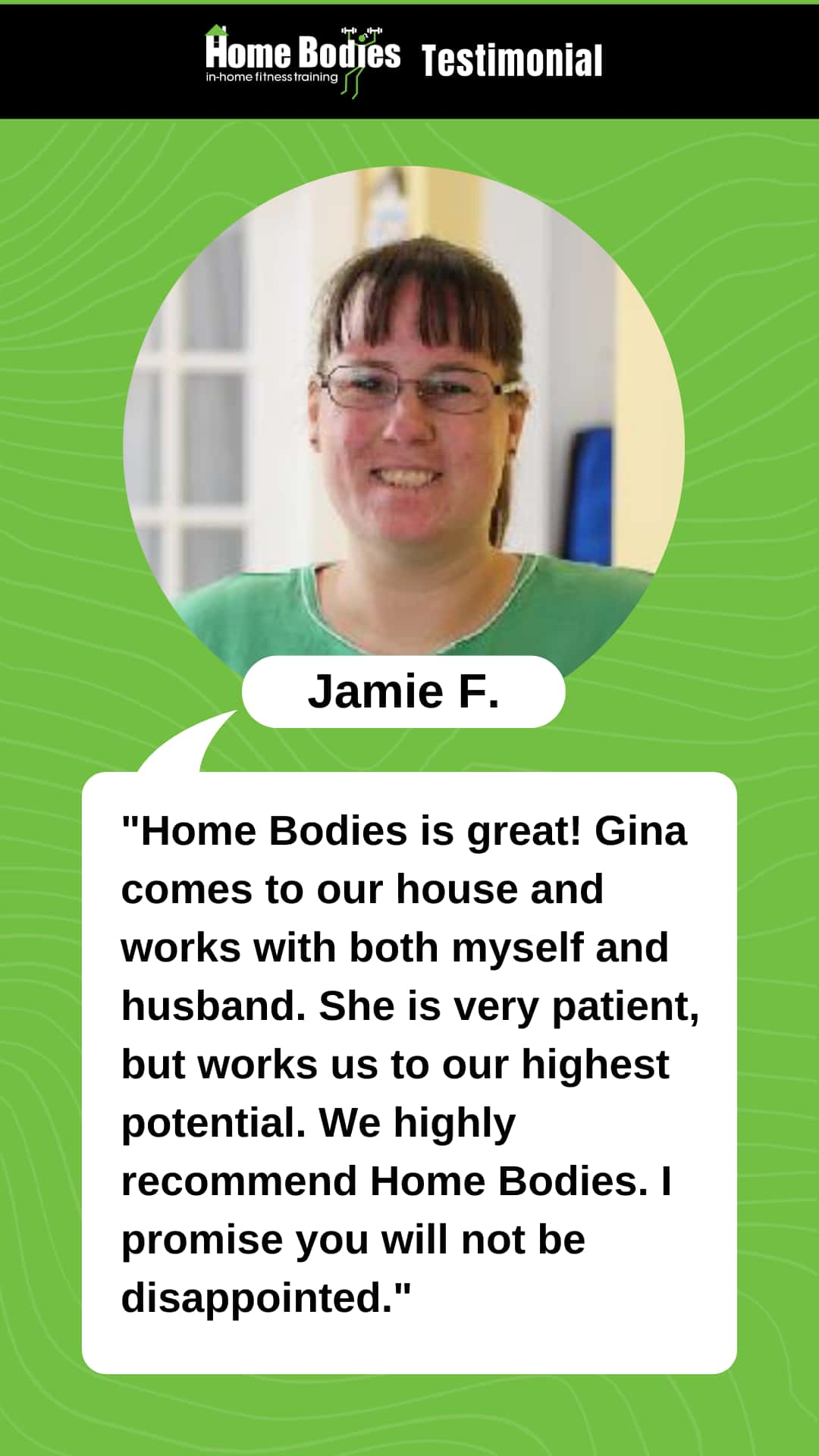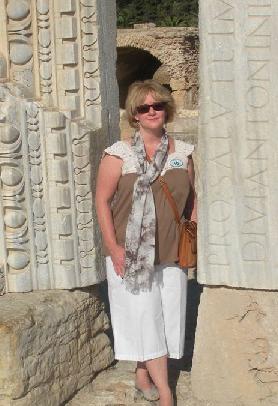 "Angela has been quite inspirational and certainly helped me greatly during a particularly chaotic and stressful time.

Some would say that starting a training program at this time would be crazy, but I think this was the perfect time to start a new beginning, a new way of healthy living.

Angela has corrected some big discrepancies that I had about diet and exercise. Although skeptical at first, everything she has taught me is true and accurate. She is a bright, and knowledgeable professional. I hope to continue to correspond with her even after I move to TX.

Thanks again for the encouragement, and for connecting me with Angela, she is truly, the perfect 'fit' for me!"

Janet Westgate, NH

"My trainer has really motivated me. I am much more eager to go to the gym because I have learned so many new exercises. I now have meal plans provided for me every week that I know how to modify a bit if needed. I know how to incorporate foods that I like to eat, and I have been able to stay on track.

My body has completely changed. It's only been seven weeks, but the difference is noticeable. This is not a crash diet where I lose it all fast. This is a gradual shift in my metabolism and my body for the better. I'm toning and firming all over.

My roommate and boyfriend have told me they can see a difference. There is definitely an improvement in the way my clothes fit. I was pleasantly surprised when I was packing clothes for my vacation recently. Last summer they were so tight, and now they fit great. I feel so much better!

Mentally it has helped me a lot. I love the fact that I have the motivation to go the gym and work out. I have much more energy now. I live a very hectic life here in Boston with school, work, and everything else. It is a nice feeling to have an hour for myself. It really helps clear my mind. I am excited because I can sense that I will not give up this time and go back to what I was doing before.

Claire Barthelemy, Boston, MA.
BU student, Public Relations.


"Being meeting coordinator for the Newburyport Mother's Club, I hesitated having someone so young speak to us mothers about getting "back" into shape. However, upon meeting Gina I found her to be very mature, informative and funny. Over the last 10 years I've had not one personal trainer, but three...and I've also seen four nutritionists. I've learned more from Gina than from all the others combined! Now, I look forward to getting pumped up right at home while raising my two daughters."

Kelly Page, Newburyport, MA.
Newburyport Mothers Club Board member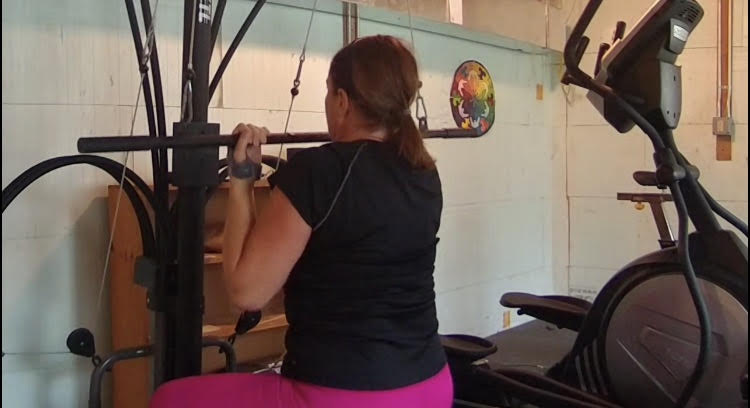 "I like training with Gina because it isn't intimidating and I can do it at home AND I see results: I've lost over 20 pounds, and I have better muscle tone and more energy. I know exercise is so good for me, both physically and mentally. Gina is just the right mixture of toughness and sympathy, and she has chosen great routines for me. She's nice, too! I started training with Gina before she had a full schedule with clients, and now I'm bummed that Gina is available less and less...

Susie Reaney
Rye, NH


Jeanine Strafford, client of Gina Paulhus and Amy Cieslik, sent us this postcard over Christmas break:

"You are indelibly linked to 'weights', 'fitness', and 'nutrition' in my mind, and since these are so central in my life, that means I think about you a lot! And I am perennially grateful that I came across your website and am able to benefit from your expertise and experience.

Working with Amy has been great (she's incredibly knowledgeable and supportive), and my body and fitness level continue to change for the better. I have been able to keep my motivation up and feel better and better physically all the time. So thank you for that priceless gift!"

Jeanine Strafford, Cambridge MA
Graduate Student, Harvard University.
Lost 15+ lbs. and completed the Boston Marathon with Home Bodies.


UPDATE on Janine:

I wanted to share some good news with you. I recently had a physical which included blood work, for the first time in about 3 years - so basically, my first blood panel after having started training with you. I thought you should know that my cholesterol and triglycerides - which had been very high - are now well below normal, and my good cholesterol (HDL) has gone up. almost certainly because of weight loss as well as significant improvement in my fat/muscle body composition, which I think I owe mostly to weight training since my running and eating are more or less the same. so thank you again for all of your help and guidance! i was just thrilled with the results:

Total cholesterol is 170 (from 247)
Triglycerides are 68 (from a whopping 394, and then 192)
HDL is 53 (up from 41)
LDL 103 (from 144)



"I started working with Gina because I wanted to lose some weight but especially to tone my body. I didn't expect to get a face-lift too! I had scheduled an appointment with a plastic surgeon just as I started training with Gina. When I returned three months later, he said I no longer had enough "extra skin" to be a candidate for the fact lift! I guess it was the working out and the fat loss. I saved $1000 bucks and got what I wanted just from the exercise. I was blown away. People are actually accusing me of having surgery! It's hilarious. I recommend using a personal trainer to get yourself in shape and looking younger again. Now I have my daughter train with Gina in between her sports seasons, because I don't want her to suffer being overweight like I did when I was younger."

Francine Vozzella, Saugus, MA.
RN at Mass Eye and Ear, Boston.
Lost 35 lbs. with Home Bodies. 


UPDATE on Francine:

"I've been training with Gina for just over 2 years now. In this time I have lost around 40 pounds. I got down to 128 pounds and can wear a size 6.

I never thought I would be able to lift a 20 lb. dumbbell or jog for more than five minutes...but with Gina's guidance, I can do all of those things and more. My confidence is through the roof, and everyone is noticing.

Being a single mom I work a lot and don't have much free time. I only exercise about two hours per week, but because it is supervised by a trainer, I get better results than most of my friends who go to the gym almost every day. I love being able to meet with my trainer at home or at the gym, depending on my schedule.

I've noticed a huge improvement in the leanness and tone of my arms, legs, and stomach. People at work and my friends cannot stop commenting on my body transformation—they ask what I have been doing to get into such great shape. I tell them it's all due to my trainer!"



"This past spring I found myself fed up with being tired, not having energy, and the way I looked. I had been thinking about hiring a personal trainer because I believe in having coaches, and have coaches for all other areas of my life. A piece of direct mail from Gina showed up at my doorstep right around that time. I called her right away. Gina's flexibility has been a godsend. Also, her true genuine care for her clients is impressive. She takes the time to assess what we want. I've had other trainers who try to impose their goals onto me. That's not what I want out of a personal trainer. Her drive and ambition are motivating. It's inspiring to be around.

I've seen steady fat loss and muscle gain since I began training in March. T-shirts that I couldn't even pull on before look great now. More importantly, though, I'm glad that I look forward to working out now. I guess I'm over that "beginner's hump" when workouts seem like such a drag. I can't wait to drop some more weight and have even more energy, although I already feel so much better just in these past few months of consistent workouts."

Brian Moses, Merrimack, NH.
Realtor with Caldwell Banker and Owner of the Brian Moses Homeselling System:
www.brianmoses.com Lost 30 lbs. of fat in 8 months.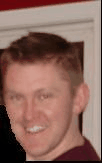 "You could say I am a fitness info-mercial junkie," says Steve. I have spent a ton of money of gym equipment-- at least $10,000. Although we do use some of that equipment, the majority of our work is done with just a fitness ball and a set of weights. I get the impression that Rhonda could plan my entire workout with just the ball and the weights if she had to!

I have gone from 227 lbs. and a size 38 to 186 pounds and a size 32! I have my sights set on 170 eventually. I was gutsy enough to give my 'fat clothes away to charity...There's no turning back now!

I spent most of my adult years being overweight, quiet and withdrawn. Now, people stop to ask me what I iam doing that leaves me looking this good. Now I hand out fitness advice!

I have become so much more productive in general in my life. I used to regularly put in 10-15 hours of unpaid overtime, but now he finds that, with extra focus and energy, I is able to finish what he needs to do during the 40-hour workweek. Now I use Sundays to cook up a storm, preparing meals for the entire week so that I can bring them into work. Sure, it takes discipline, but my entire life has changed. I feel amazing! I will never go back to the way I used to live…nor would Rhonda let me!


Steve Greenfield, Townsend, MA.
Is now into a size 32 pant with Home Bodies.


"Hi Gina -- I'm very happy with Kathryn -- she is knowledgeable and supportive -- just what I need. Thanks so much!"

Melissa Blacker, MA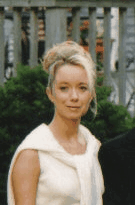 "Gina really 'got it," says Marla. 'She knew what she was talking about and motivated me even when health problems got in the way with my workouts. She worked around them and supported me! Gina is much, much better than I expected out of a trainer...She Rocks!" Now my biggest problem is having to buy a whole new wardrobe, because none of my old clothes fit!

Gina has taught me balance. I don't want to feel guilty about food—if I crave a cookie, I want to have a cookie! I have tried various diets including the 'Eat Right For Your [Blood] Type' diet. None of them worked—I needed the 'Gina Factor!'

I love that Gina switches things up, which means I never gets bored with working out. We always have a good time. Gina is personable and really knows what she is doing. I see results—BIG TIME results! I also like Gina as a person!

Gina is personable and really knows what she is doing—I see results—BIG TIME Results! I now get 'catcalls' at the mall…THIS IS PRICELESS!"

Marla Martorilli, Waltham, Massachusetts.
Owner, Holiday Inn SELECT - Woburn-Boston.
Lost 20 pounds in just three months on the Home Bodies program. Lost 14.5 inches from her waist, hip, chest, and thigh measurements combined, and went down 4 dress sizes.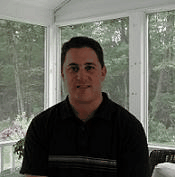 "I have tried all types of exercise and diet programs in the past—and there are plenty to chose from! The programs that worked were strictly short-term like Atkins, where I lost a lot of weight but put it right back on as soon as I went off it, and they seemed unhealthy. I tried exercising on my own, but had too many stops and starts to see any real results. I finally decided I needed a professional and some accountability after falling so far out of shape over the years. We hire professionals such as lawyers, accountants and financial consultants, but seem to neglect the most important thing, our health. I thought, 'why not higher a professional for health and fitness as well?' I started working with Gina eight months ago.

Gina is the real deal. She is extremely knowledgeable and a great coach. She has shown me why my attempts on my own have failed in the past, and stressed this is not a sprint to the finish. This is a long-term lifestyle change that will bring healthy permanent long-term weight loss if you follow her program. Gina stressed with me that body toning and shaping takes time, and through hard work, can be a permanent thing. She has shown me that we truly can change our body's metabolism, muscle mass and overall health. Gina stresses portion control in your diet, and needing to have that commitment to exercise on a regular basis. I went months and years without exercising, through Gina's program and motivation over 8 months, I now have made it a regular part of my weekly routine. Gina has shown me that over time you can and will see results.

Through Gina's plan, I have lost 19 pounds, 5% of body fat, added 2.5 lbs of muscle, took 4 inches off my abdominal, 3 inches off my waist, and 2 inches off my hips. Her results have been great with me. Prior to working with Gina, I was always searching for that magic diet, magic exercise, or magic pill that would get me back into shape quickly. Gina has shown me that the bottom line is there is no magic, all diets work and we can all find the time to work out. Gina has made it simple for me to understand: burn more calories than you eat and you lose weight. Commit to exercise on a regular basis and weight train, and you will change your body for good. Gina has been a great coach for me and has changed my life. I look forward to continuing to work with Gina and seeing more positive results. If you have been unable to get it done on your own, sign up with Gina right now, it will work! 
Doug Alexander, North Andover, Massachusetts.
Sales.
Went from XLs to L in six months, and finally has been able to stick with exercise and keep the weight off.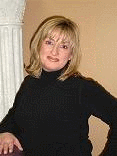 "Upon meeting Gina for my consultation, I just knew it would work. I have never used a personal trainer before, even though some of the gyms I belonged to in the past offered them. Having a trainer like Gina has been even better than what I expected. I (and everyone else) can see the change in the way my clothes fit and the definition in my body.
When I started, I wanted to lose weight, become more toned, and get a better handle on being consistent and eating better. All of this is definitely happening for me. My clothes are getting looser, and I have been much better about my diet, in particular being conscious about increasing my protein intake. I like the weight training, and the fact that Gina mixes it up. I never know what to expect when she comes!

The home training fits my work schedule, my life, and my personality better than the gym. I also notice that I have become a little more focused for my work. I definitely have more energy, and I can definitely fit more into one day! Also, I really appreciate Gina's no-nonsense approach. She possesses such vast knowledge, which is especially impressive for someone so young. She is very easy to connect with.

Since Gina's travel area has changed, I have been working with Amy Cieslik of Home Bodies. I have been happy with her services as well."

Andrea Bates, Medford MA.
Financial Advisor.

UPDATE on Andrea: Continuing to work with Amy Cieslik, Andrea reached her goal weight with Home Bodies and managed to stick with a routine for the longest she ever has! Recently since Amy went on to open a pilates studio, Andrea has begun working with Gina again via online training. Andrea has followed our programs for the past 17 years!



"My sessions with Bill Boylan, in one word, are fun! They are hard work, but I feel like having a good rapport/relationship with your trainer is key to your success. If you are able to laugh along the way, it makes it that much easier to enjoy it. Bill has always been flexible with what we do and gets a sense of how I am feeling and what I am ready for in each session. From my perspective, to stay motivated, it is important that you have someone who is focused on you and not just putting programs together that don't suit you or are more in the interest of the trainer.

My results have been great. I think everyone is different, and you get your results at the pace that works for you. Over the past year I have lost 35 pounds and gone down 4 pant waist sizes. I also think that I able to let things "roll" off my back that were bothering we and have become better at acting on things instead of just worrying about them."

Mike Myhre of Newburyport, MA
Still maintaining his great results!


"I am a 54. I have been a member at Family Fitness Gym in Norwell Since Semptember of 2006 and I have been training for 5 1/2 months with Paul Schlosberg.

First off, being out of shape as a former hockey player, as well as a former high school hockey coach, I was looking for an edge to get back into shape and boy did I find the right personal trainer!

Prior to coming to Family Fitness, I had just received a full hip replacement due to chronic severe pain that curtailed me from any physical activiity for the 3 years previous. My weight had ballooned to a high of 236 lbs and the gym was my only hope to get back into a regular life style.

Paul took over from the moment I signed on with him. He started watching my weight and monitoring my diet. I began two half hour training sessions with him per week but he also pushed me to get into a regular work out routine and following a consistent diet. He suggested meal plans and offered advice along the way to change my poor eating habits. Before I knew it, it all began to work!

I had never worked out with weights so this was all new for me. Paul chose a work out that was designed around all my sports injuries, which there are too many to list. He managed to get me motivated each week and made me forget about some of my aching muscles and joints. that in itself is a major feat.

Paul then gave me tapes to listen to explaining how a poor diet can defeat all the hard hours at the gym and once again he was right and the results slowly started to show. As of today, April 10, 2007, I have lost 16 lbs on the scale but I feel stronger and have more energy then I have in qutite some time. In addition, my body fat index has improved as well.

Paul is a huge part of why I feel much stronger and without his support I am not sure that I could have come this far on my own. Picking a personal trainer is a big step towards getting your health back and picking the right one is even more important. Paul was the right one for me, he enjoys his work and that feeling rubs off on all of his clents.

I know I have a long way to reach my personal goal I have set for myself but Paul has given me the tools and support to make it easy and fun. Getting back into shape has made my every day life so much easier and I am so grateful for Paul's support and caring."

James Morgan, Marshfield, MA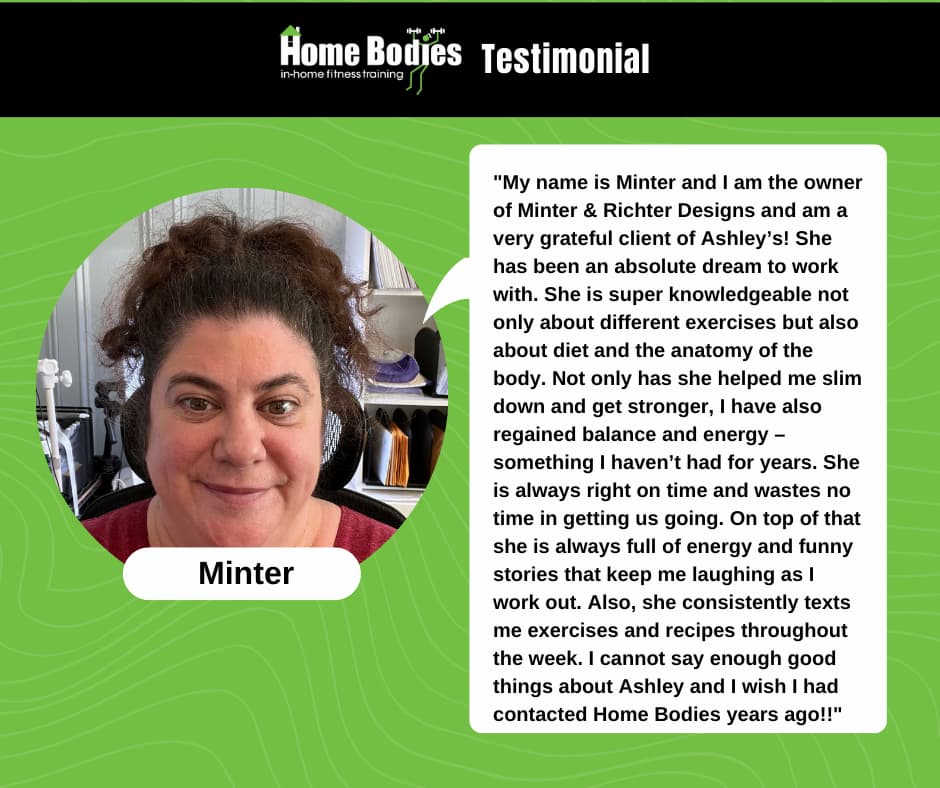 "I am writing to say thank you for all you have done for me. While I was out and about in the 100-degree heat today, it came to me that I wasn't suffering from that greasy, miserable, 'fat' feeling. In the past I have avoided being outside in summer because my flab was so impossible to cover up. Today I was energetic and strong. I wasn't ashamed of my gut or behind. I worked up a sweat walking and working outside, but it was a good feeling. While I am only half-way to my weight goal, I feel 100 percent more healthy and balanced.

Thank you for sticking with me and helping me achieve a new level of fitness."

Joy Lucas, Cambridge, MA
Homemaker - Wife and Mother of four
Has gone from size 22 to size 14.
"I have worked out for years, but I let it go at times during busy times for my business. I wasn't working out the beginning of 2004 and started thinking I needed to do something because I had gained weight and was having a hard time taking it off and getting back on track.

I heard that a friend of mine, Francine Vozzella, was loosing weight and looking great. When I bumped into Francine I asked her what she was doing to get such great results, and she told her about Home Bodies and Gina Paulhus. I was skeptical at first because I have worked with trainers before and was never that impressed with what they had to offer. After all, I'm not clueless about exercise: I have been in the gym most of my life. However, Francine had also used trainers in the past and assured me that Gina was very knowledgeable and completely dedicated to her clients' success. I decided to give Gina a call in late July.

I really soaked up the information Gina gave me and have followed the instructions to the "T." I know that I am a hardworking and determined person, but I needed a good program and I needed to force myself to follow through. I lost over 10 pounds and 5 inches those first four weeks, in spite of a few trips during which I wasn't able to get to the gym or have access to the foods she needed for her diet.

I am psyched about how much success I've had in such a short period of time. I feel good about my choice to work with Gina because "Gina really seems to know her stuff--it's clear that she knows what she's talking about. She's telling me things I don't already know from my years of working out."

Heather Siegel, Revere, Massachusetts.
The Ultimate women's apparel in Saugus.
Lost 10 lbs. and 5 inches her first four weeks!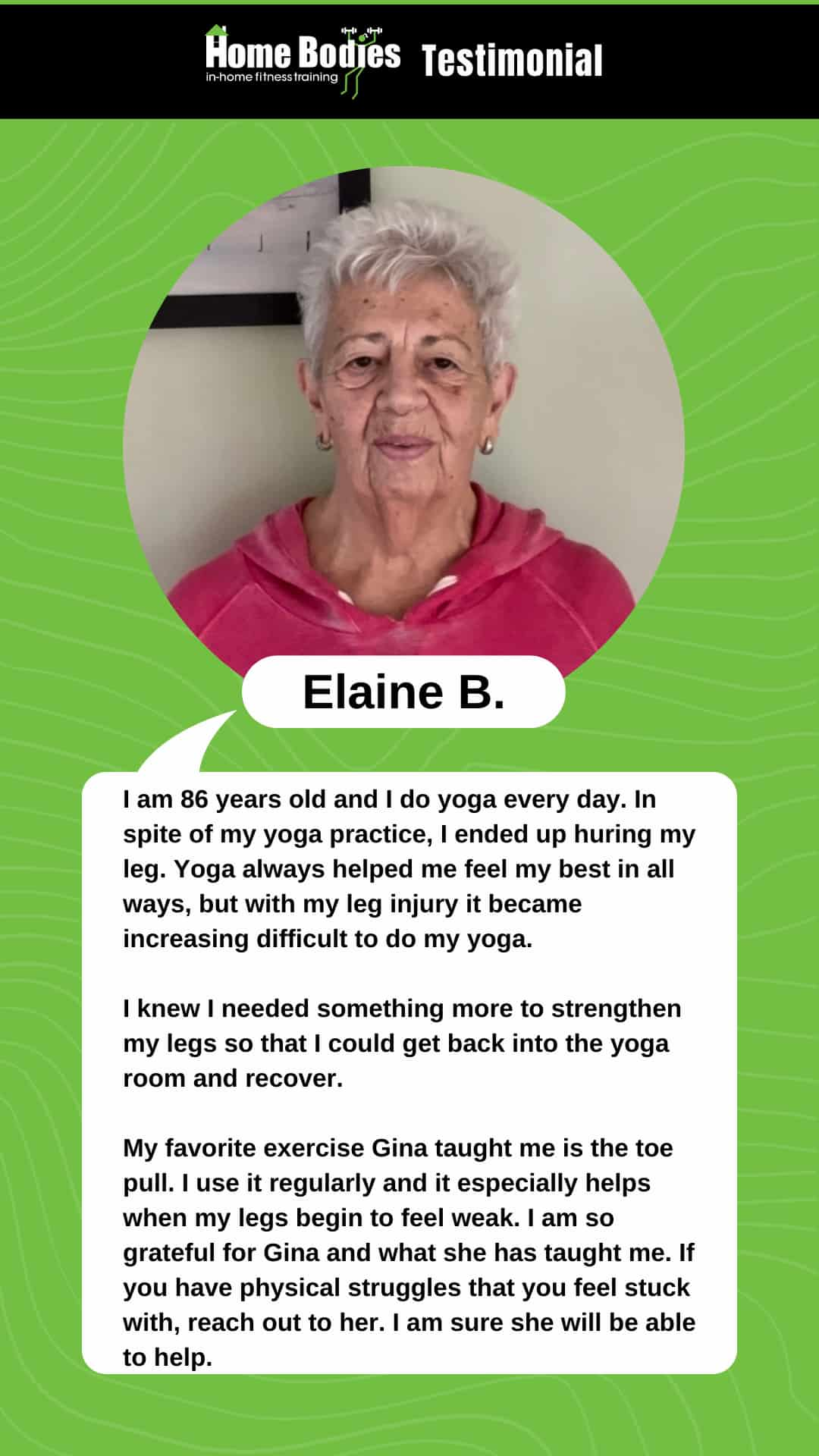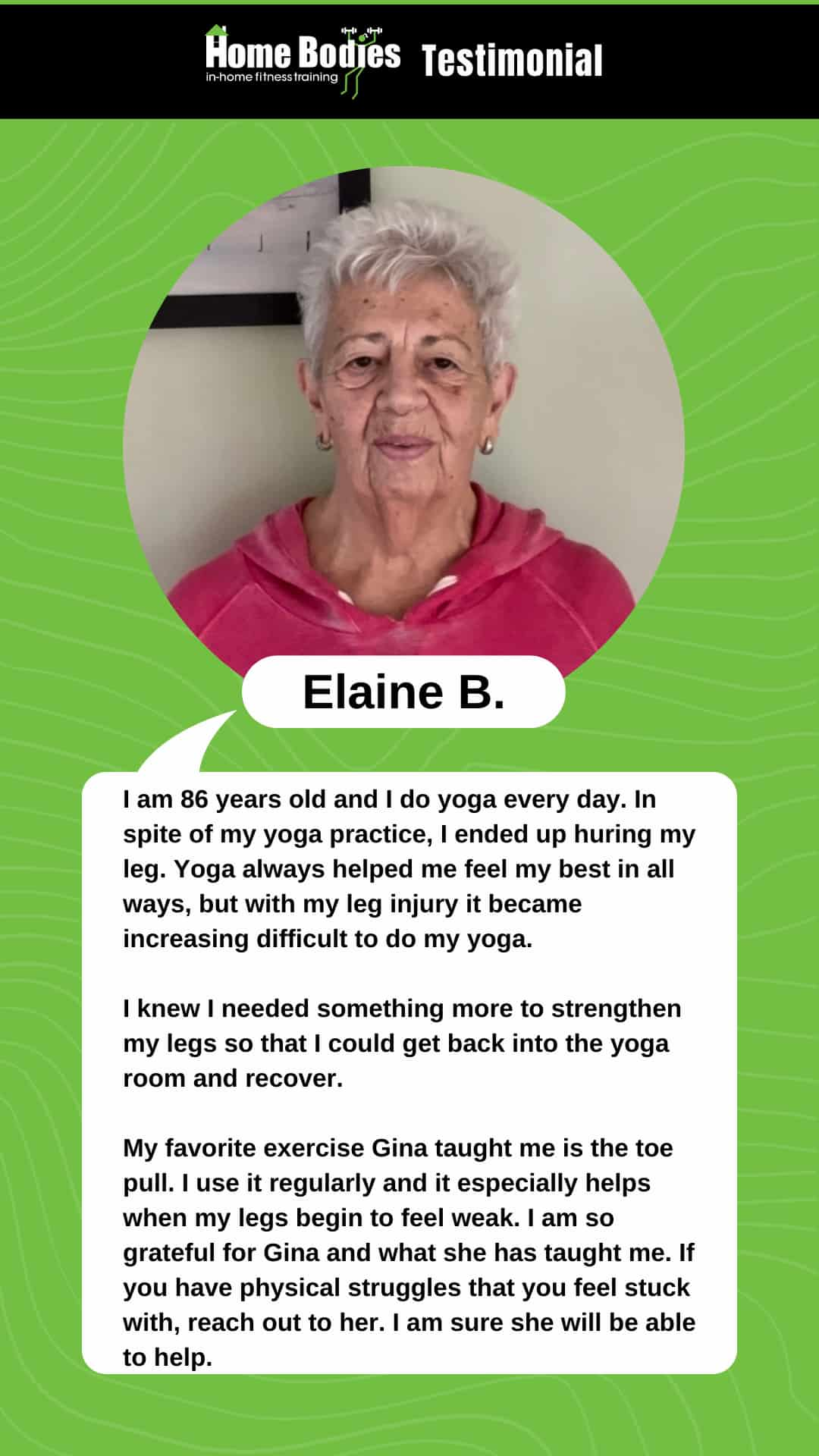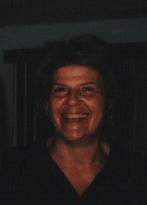 "I am no stranger to diet and exercise--I have been involved in various programs over the years to keep in shape. Weight has always been a struggle for me. I had been going to the gym three times a week for a year, but I didn't feel like I was making any progress. I saw my sister-in-law Marla seeing results working with Gina, and Marla encouraged me to try it. Setting up a program where I scheduled three times a week really made the difference in my commitment level, both with the dieting and the exercise.

I like the variety of exercises we do each workout. I'm eating healthier, and Gina has always been on time--even at 5:30 or 5:15 each morning. It pushes me to stay committed.

I have been working with Gina three times per week since July of 2005. I have lost 33 pounds so far, but even better, I have taken 2 inches off my arms, 6 inches off my waist, 3 inches off my chest measurement, and 4 inches off each thigh! I have gone down four clothing sizes, and I look so much better in my clothes now.

Everyone thinks I must have lost at least 50 pounds. I tell them the difference is the weight training. In the past, I have dieted and walked, but never did serious weight training. Weight training absolutely transforms your body and improves the shape of your body. Also, when you weight-train as you lose weight, your body gets much smaller and firmer.

The encouragement Gina gives me as I do each exercise helps me get through the last three or four reps when I may have otherwise just stopped. Gina gave me the 'I can do this' attitude! I hope to be a toned size 11/12 when she is done losing weight--If miracles don't cease—maybe a size 10!" says Carol.

I've liked the way Gina explains each exercise and how it will help. She is my coach but has also become a good friend. She inspires me and makes me feel like I can do this. According to Carol, the process of getting in shape with a personal trainer can be broken down into three steps: make the commitment, make the time, and know that Gina will be there for you. A personal trainer truly cares about you! She wants you to succeed. You need to be honest with her and follow her advice.

"THANK YOU GINA for making me believe I can succeed at this!"

Carol Jacobs, Waltham MA.
6th Grade Teacher.
Lost over 30 lbs. and finally kept it off without starving herself!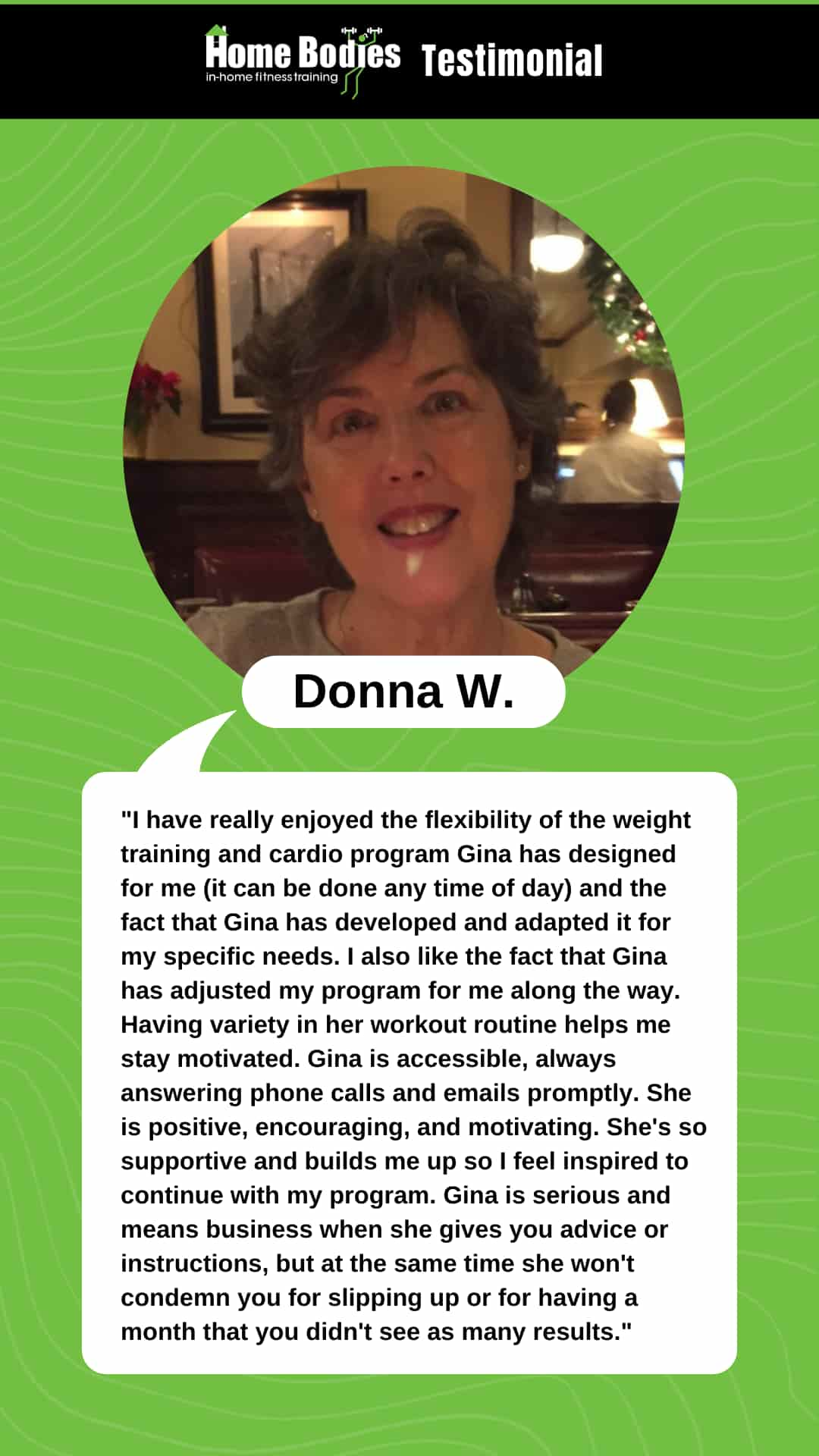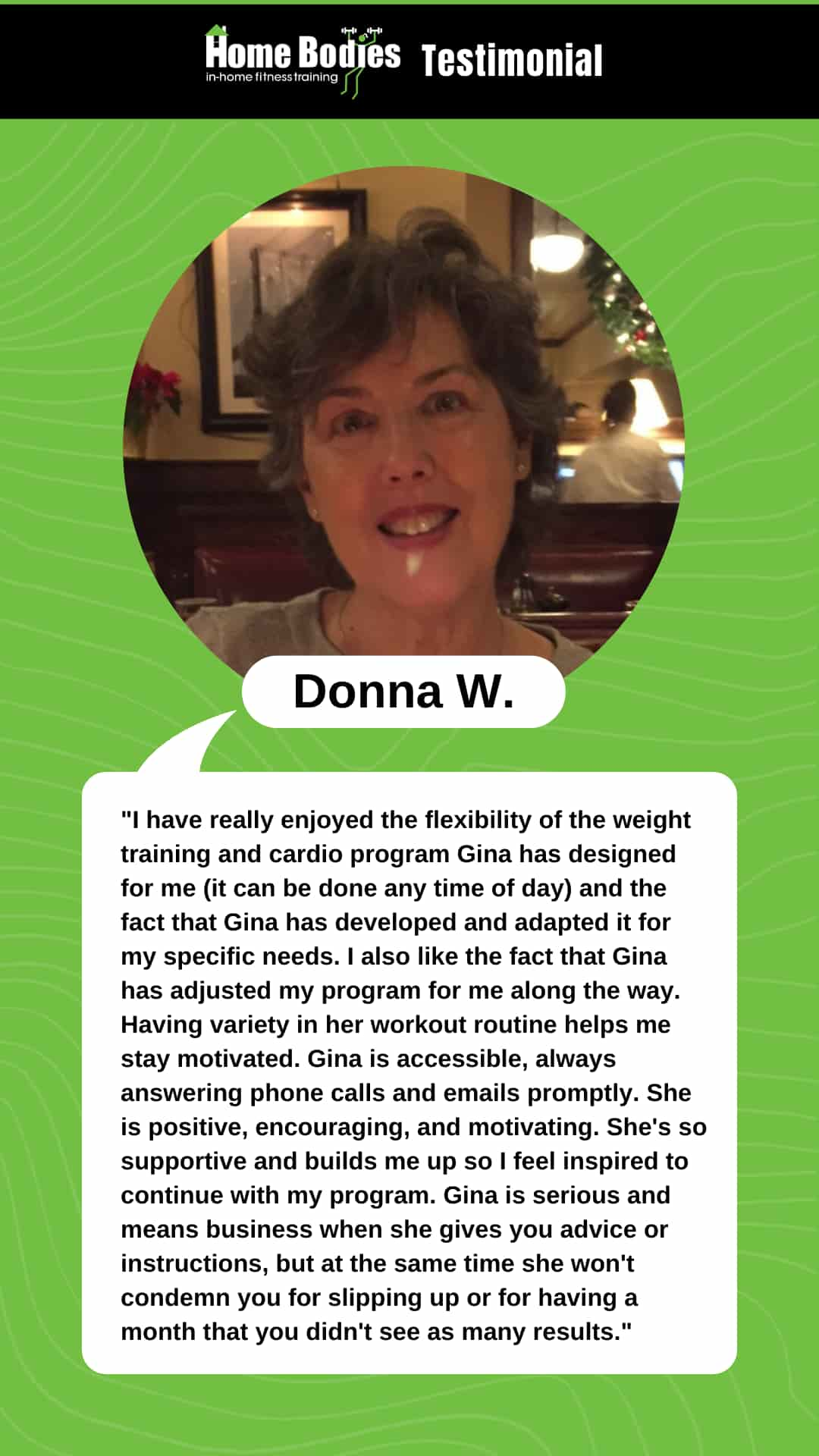 "Do you want success guaranteed or double the pounds back? Gina Paulhus is a motivator who will become your partner in developing an individualized program to success–-Guaranteed for life."

Magdalena, Portsmouth, NH.
Lost 7 inches around each thigh in her first month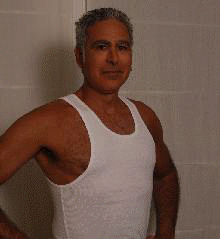 "When I began working with Dawn Boulay, I was under weight, the product of bad eating habits, and had no physical endurance. I could hardly ride my bicycle (which Dawn encouraged me to invest in) up a moderate incline without huffing and puffing. I was using inappropriate weights and using them ineffectively, with what I now realize, was bad form (no wonder my elbows hurt!) To make matters worse my blood pressure was very high.


In terms of my own experience, I stopped skipping breakfast, began eating more balanced meals, worked out harder and more consistently. My blood pressure plummeted 45 points, I gained 12 pounds, and within a few months was able to complete challenging cardio work outs, and now zip all over town on my bike, including hills! I feel better, and my friends tell me I look better!!

Because of Dawn's experience and expertise in personal training as well as a degree in the Culinary Arts, with her focus on healthy eating, my quality of life has improved dramatically. I can vouch for Dawn in that she is skilled in developing a multi-faceted and highly personal approach to restoring one's physical health."

Rob Allen
Boston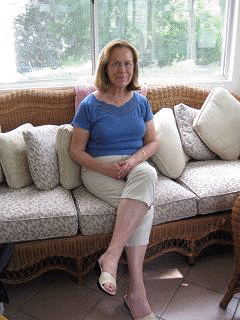 "I have been working with Kathryn Payne for the past few months on exercises to help tone my body. Because I have a painful back condition, Kathryn has modified a number of standard exercises that enabled me to successfully reach my objective of a slimmer, more youthful appearance. She has also advised me about nutrition. Particularly helpful to me was her suggestion that a serving of chicken should be no greater than a deck of cards!

I have lost approximately 20 pounds since I have been working with Kathryn. She is very upbeat and encouraging. I highly recommend Kathryn as your personal trainer and consultant."

M.J. Garvey
Worcester, MA

"My husband and I are both busy professionals with a new baby. We wanted to work out to be healthier for our new family. And we wanted to work out together so we could spend that hour of work-out time with each other.

Kim came to our rescue and taught us, coached us, and challenged both of us. While we had different abilities (and an injury on my part), Kim was able to tailor a combination of cardiovascular, stretching, and strength training activities to meet our needs. She even created some 'couples' exercises that we could do together. The routines were fun and variable so boredom was never an issue. She is confident in her knowledge/skills and speaks up with an alternative technique is recommended to prevent injury. Kim is thorough, prompt, and efficient. And best of all, we love her sense of humor.

Kim rocks as a trainer and we highly recommend her to anyone who wants an amazing workout, loads of fun, and lots of laughs!"

Melissa and Jason
Groton, MA



"I saw Gina's Newsletters at my chiropractor's office (Dr. Bob Videyko) last spring and they impressed me. I call Gina in April wanting an exercise program designed for me that I could do at home. I also wanted to know why my metabolism seemed to have slowed in the past couple of years and what I could do about it--I didn't want to just accept this weight gain.

I learned three different workouts that I can follow on my own, and I also learned some changes I can make to my diet to lead to weight loss. Even though I have a membership at Gold's Gym, I still do my weight training at home for convenience, so I can fit my exercise in around my long weekend shifts at work in Boston and my eight year-old daughter." Nurse at Mass General Hospital.

Judy Ambler, West Newbury, Massachusetts.
Lost 6 inches in her measurements and 7 pounds her first month following Gina's programs.


"I absolutely love the home program I am following! I like the variety of types of exercise we do at our appointments. It varies according to the weather, how my body feels, and what I am in the mood for, but it's always a good workout. I enjoy being with Gina, and I like the convenience of being at home. It's great not having to learn the names of the exercises. I like having a 'boss' tell me, 'do this, do that.' I feel very comfortable that Gina is a true fitness professional who really knows what she is doing, and knows the best routines for me to follow.

So far, by training with Gina three times per week, I have noticed improved shoulder and arm strength in the area that was injured in the car accident. My thigh muscle I had injured feels better too. My breathing is better, my clothes fit better, and I have lost several inches off all my measurements. Now, I am happy to exercise, not grumpy about it! Looking to my future with Home Bodies, I hope to lose some more weight and continue to improve my strength and stamina. I also hope to remain healthy enough to stay off Cholesterol medication."

Janet Butera, Weston MA.
Mike Butera Landscaping.


"I just wanted to write and let you know how much I appreciate your dedication and patience in helping me feel good about myself again. My husband can't stop commenting about the bounce in my step that he hasn't seen in years. I feel great and thank you again! I had never been able to do this before. Having a personal trainer definitely gives you an edge, no question about it."

Kelly Carter, Stratham, NH
Stewardess, Southwest Airlines.
Has lost 5+ pounds per month for 13 months straight!



"My body is completely changing, and people at work are noticing. Gina showed me the best exercises to do and how often to do them, and the best part is I only work out twice a week. She's also been great at keeping me on track with my diet and working around my injuries. I needed someone to hold me accountable to my workout "appointments" and Gina was able to come up with a number of ways for me to do this. She never fails to come up with a solution no matter what I present her with!"

Julia Peterson, Massachusetts.
Went from 130 lbs. to 118 lbs. and 28% bodyfat to 20% bodyfat in three months.


"I had pretty much given up ever having the tight, toned legs I have always desired. Gina showed me how to build lean muscle and peel off the fat, and now I wear anything I want and know I look fabulous! My biggest problem now is to stay away from the malls, because everything looks so good compared to before."

Sarah Roberts, NH.
Went from size 12 to size 6 in six months.



"Don't let her youth fool you: Gina is thorough in her probing questions, attentive listening and professionalism. She has been in the health and fitness industry for 9 years. Gina has provided me with a personalized system of training and diet to match my goals, needs and wants. She designed a circuit-training workout for me with cardio and resistance training, as well as some stretching exercises. She is an excellent motivator and she has catered her services to the reality of my lifestyle. Not only have I lost over 5 pounds just a week into the program, but I also feel my body toning up and I am more energetic. Sticking to a healthy diet is much easier with Gina and her program acting as a motivator. I highly refer Gina Paulhus of Home Bodies as a phenomenal personal trainer."

Ann Marie Salmon,
Realtor, ReMax on the River, Newburyport, Massachusetts.
www.salmonteam.com



"I enjoy exercising and I'm well aware of its benefits. But I lack the discipline to do it on my own, as well as the knowledge to do it properly to maximize results. Home Bodies really fits my needs: It's motivating and convenient, and I'm already noticing results! Since starting workouts with Gina, I have more energy and fewer "aches and pains." I also notice my body beginning to firm up. I look forward to my sessions with Gina: She not only shows you how to do an exercise but also explains what the benefits are and how to get the most out of your efforts. She is highly motivating and very encouraging. I really like the small group setting because it makes exercise more fun without sacrificing the individual attention to my goals and my progress."

Loretta Meleedy, Amesbury, Massachusetts.
Group Personal Training Client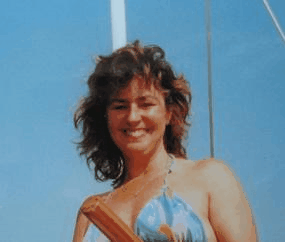 "Gina is super-knowledgeable, versatile, extremely dedicated and overall fun to work with--in short, a true fitness coach who is committed to making sure you get results. Gina makes the process of getting in shape (or in better shape) enjoyable, doable and attainable. With her help, I was able to lose 14 inches and 14 lbs. in just 12 weeks - and stay committed to my fitness goals."
"I started working with Gina just 23 days ago, and I'm already showing visible results! I contacted Gina after reading a number of her Newsletters and seeing the 'Early Bird Special' offer for January. I am hoping to establish a new way of life with a better diet and an effective exercise routine that I can perform either at the gym or at home."

Karen Casazza,
Amesbury MA


"I, being a former high school athlete, thought that I would not need a trainer or that I could do it on my own and still get results. I was wrong and not only did Angela show me how I can better myself but she taught me new techniques and workouts as well and because of that I lost 30lbs in a short amount of time. She also taught me how to better myself outside of the gym with eating better. Our short time together I felt so much better about myself and I learned so much. I also gained a pretty cool friend.

Angela's training methods are very effective; in her style of training she finds the level you're at before putting you in a program. Angela is a very down to earth kind of trainer. She can push you without being a real intimidating person. I would recommend her to anyone, whether it's for losing weight or getting back into shape or just wanting to feel healthier, she is the trainer I would mention to anyone of any age."

Jeremy B.


"How do you get from the couch to hiking, running a 5k, and playing soccer??? You find someone who is a trainer that thrives on sharing their knowledge and enthusiasm for exercise! I had one short conversation with Angela that consisted of me explaining the situation I was in and what I wanted to obtain. Her response sold me. She simply said to me 'give me two weeks!' To my surprise within those two weeks I was doing things I never thought I would ever be able.

Let me give you a brief background. I was an athlete throughout high school that struggled with weight issues. No matter how hard I would train I could never get into shape or keep my weight under control. After high school my weight continued to climb. As time went on my knees began to give me trouble. I have had 8 knee surgeries over the course of 14 years. Though the knee pain and weight never really kept me down, it was always a struggle to be a part of the things I loved and things I long to try. In February of 2007 I had reached my all time high weight of 346 lbs. I had reached a desperate point in my life. That was when I had decided to have the gastric bypass surgery. I had the surgery October 31, 2007, since then I have lost 160lbs. The challenge for me now is to maintain that weight loss. I happen to be searching for someone to educate and challenge me to continue with making healthy choices. Fortunately for me, Angela happened to cross paths with me.

Since I have been working with Angela my life is continually changing for the better. She listens to my desires and enthusiastically challenges me to go after them. She is well aware of my physical issues and works with me to modify the exercises if needed. She has given me to the tools to succeed; it is up to me to make things happen."

Kelly C.
South Berwick Maine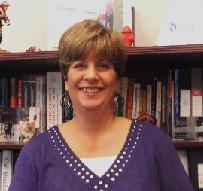 "Just a quick note to let you know that I have been working with a Home Bodies trainer since January of this year and am very happy with the program she has taught me. I have learned so much about nutrition and strength training and finally feel confident that I have life-long tools to challenge me to lead a healthier life. I have lost almost 30 pounds, many inches and just feel stronger and healthier each week. My trainer has a great way of inspiring and pushing me to do more each week and supports my learning and ownership of my own health. I still have a long way to go, but am confident that with her guidance I will achieve my fitness goals."

Cath McGuire, Dover NH
Lost 30 lb. in her first few months with Home Bodies


"I was introduced to Gina Paulhus from my friend Peter Accolla who has been on a program with her for over two years. He mentioned to me several times the benefit of understanding weight training and nutrition. I had been running my same routine of jogging 3 miles at least 3-5 times per week for over 15 years and never seeing a weight change. I made an appointment to consult with Gina for an hour to talk about a program that would help me reach a desired weight and muscle tone. After her recommendation of weight training and how it burns calories and a nutrition plan that works, I have never looked better in my life. It has been about 2 months since my appointment and I constantly hear from people how great I look. I am so thankful for the information and the passion that Gina has given me. I will look no further when i have questions or concerns about proper weight and nutrition. Thank you so much Gina!"

DJ Pat Tecce, Wakefield, MA
Received tremendous value and physical change from just one appointment with Gina.
PatTeece DJ Service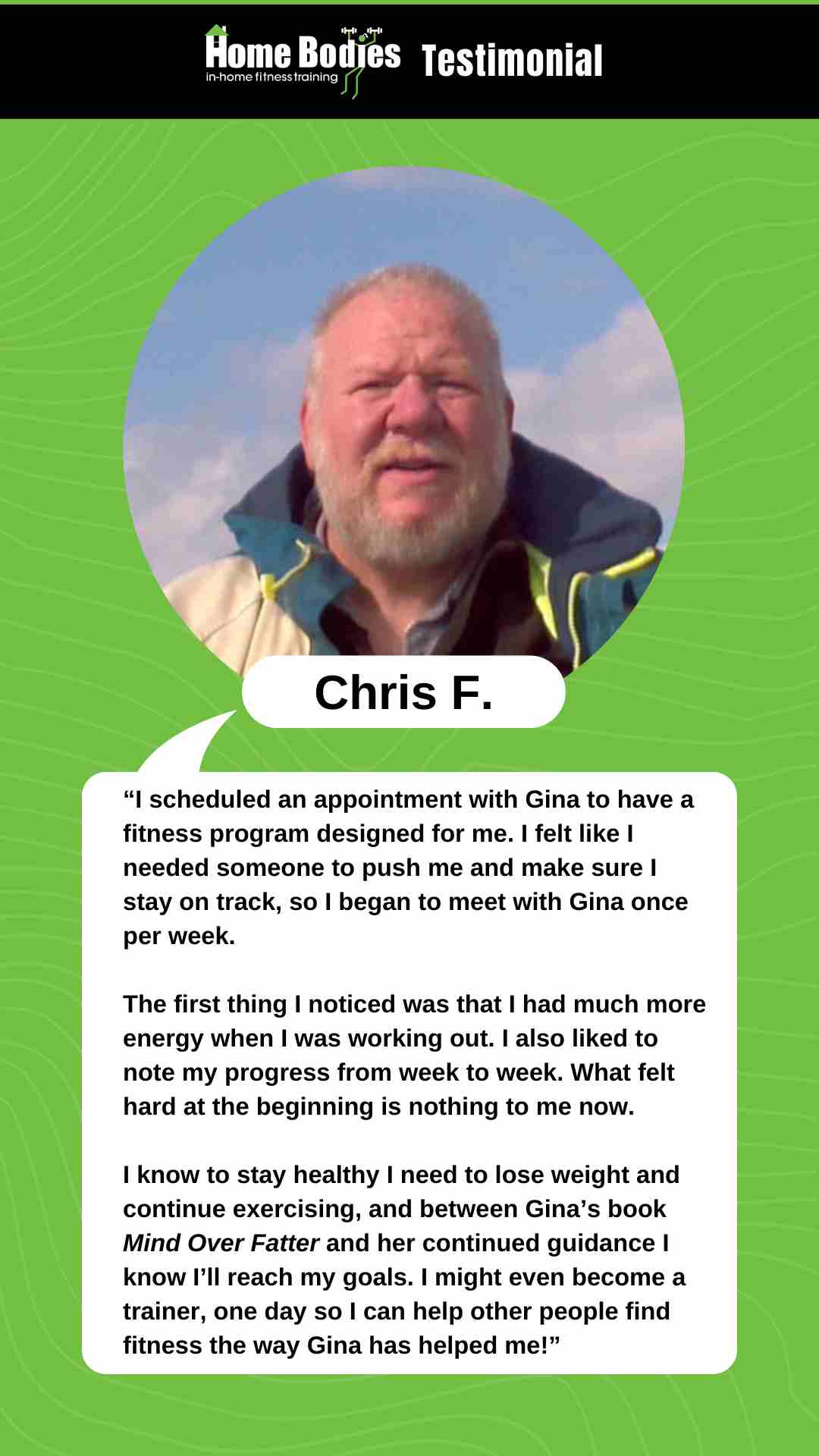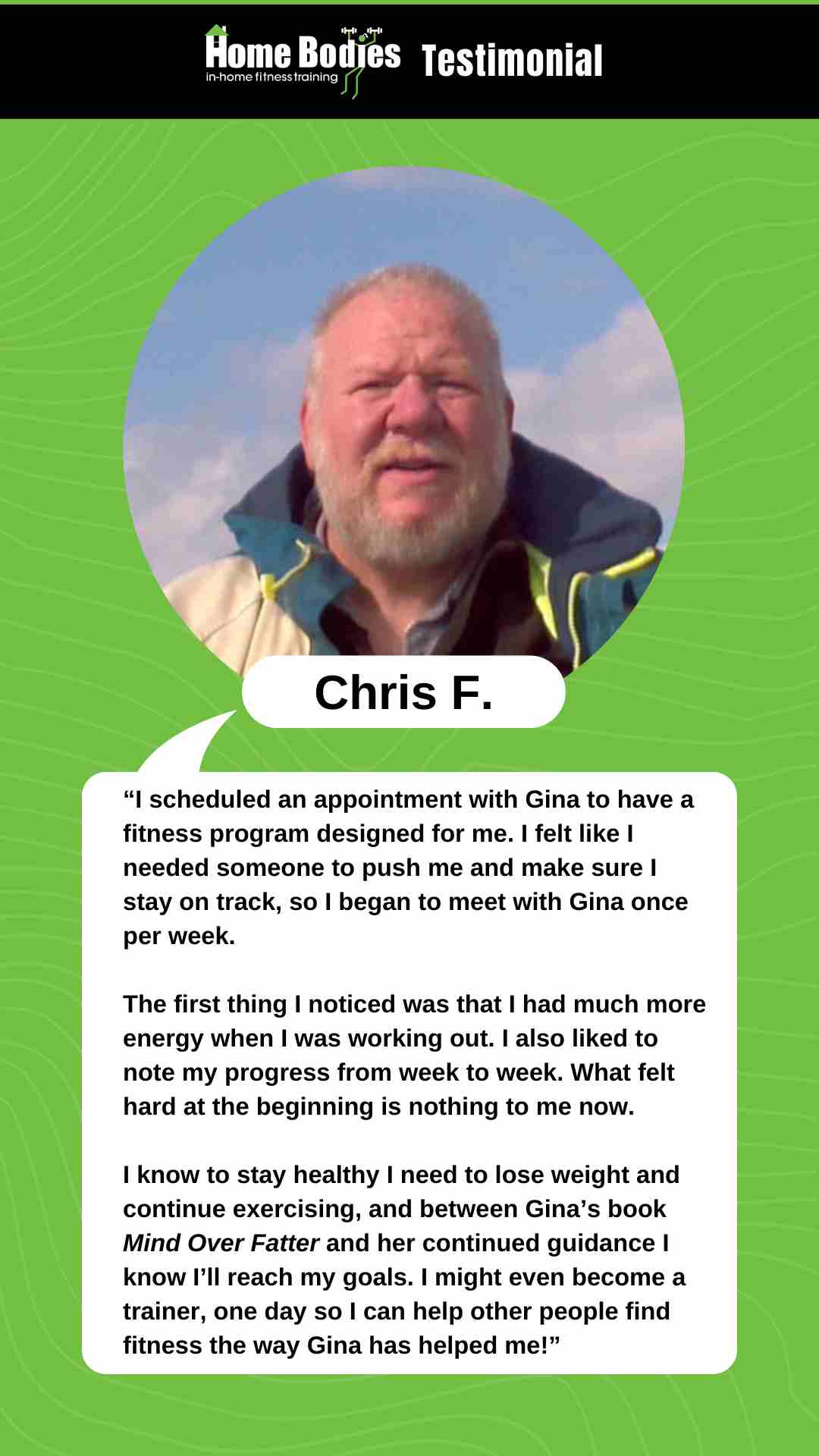 "I have never been a 'gym person,' but I decided I needed help losing those last 10 or 15 lbs. I noticed that it seems harder to lose weight as you get older.
I've noticed that I have better body tone, improved strength, improved aerobic capacity, and more confidence in general. I love the fact that my trainer is accessible--we maintain frequent contact through e-mail, and Bill meets with me weekly. He sets me up with a weekly workout schedule and he continually increases the challenge, something that would be much harder to do without a trainer pushing and encouraging me.

Bill gives me a weekly plan with a travel workout if I can't get to a gym or have access to weights. My travel workouts have bodyweight exercises I can perform right in my hotel room if necessary.

Through Bill, I have learned how to exercise properly, why I am doing particular exercises at certain times, and the nutritional aspects of training. I have also made use of the 'Home Bodies textbook' Mind Over Fatter. I continue to strive to make improvements in spite of frequent business travel and stress at work.

I never would have realized she was capable of this back when we started!"

Kim Alger,
Hingham MA

"This is a message for anyone out there who thinks they might need a personal trainer--That was the first thought I had when I talked with Gina about training. I was not sure what it would involve, and I thought maybe 2 or 3 sessions would be what I needed. Well, that was many months ago, and I continue to see Gina as often as my schedule allows, and I usually walk away feeling like I have accomplished a great deal, and I am never bored. Gina is a great resource for anyone who wants to improve their physical health, no matter what their current level of activity is."

Susan Anderson, Kittery Pointe, ME.
R.N. at Mass General Hospital,
Lost 15 pounds in two months and has increased her strength 140%.



"I love working out with Gina because she keeps the workouts interesting and challenging, and provides me with all the latest diet and supplement info. I started training with her just to get some new ideas, but I'm going to stay with her because I get so much out of it."
Bill Devincenzo, Newburyport, MA
Lost 20 pounds in four months and has increased his biceps measurement 2 inches.

"I'm not interested in going to the gym at this phase in my life, working full-time. I'd rather do a resistance-training program at home and my cardio by walking outside or by using my treadmill at home. When I wasn't working, the gym was good for me (I was actually an instructor for awhile), but not now.

I like the fact that Gina tailors a program to fit my needs, and that it allows me to work out and meet with a trainer on my schedule: I meet Gina at 5am at times, and that works great for me! I also practice yoga, and I have noticed greater strength during yoga since starting the resistance-training program Gina designed for me. I follow a 2-4x/week full-body resistance-training program that I can perform right in my living room. I started with just a set of dumbbells and a floor mat, but have since purchased a fitness ball, ankle weights, and a flat bench so that I can perform a greater variety of exercises.

Besides the increased strength, I have also noticed that my breath is stronger and my muscle tone has improved. I've lost some weight, too: 10 pounds of bodyfat over 5 months' time. My primary goals are to continue to increase my bone mass without having to rely on drugs, and also to continue to develop strong, tight muscles.


Diane Pendergast, Amesbury, Massachusetts.
High School Math Teacher.

UPDATE on Diane:

"Tom (Diane's husband who also is a Home Bodies client) and I wanted to thank you. We have been working out 4 days a week since the fall to prepare for a hiking trip. We went to Peru and did day hikes for 6 days. A woman a little older than me but active also went. She said that I looked like a gazelle. My legs and back were strong. We never had any aches or pains or tired muscles. We were in perfect shape for the activities we did, lots of slopes, terraces and stairs. Our wind was good, even though we were in a very high altitude. We were proud of us. So, thank you for the appropriate exercises. They worked."

"My wife Kim and I are very happy with Christine Mackie, and feel that she is teaching and pushing us right along. I like that she introduces new exercises and new ways for us to train every week. I feel that our program has been tailored to fit what we want from it. It's great that my wife and I are able to train together and share the cost.

After starting with Christine, I am slowly building up some muscle mass. This has been difficult for me, as I have a wiry frame, and adding muscle has always been a challenge. Thank you Christine!"

Jeff and Kim Haynes
Norwood MA.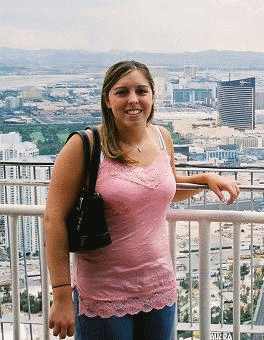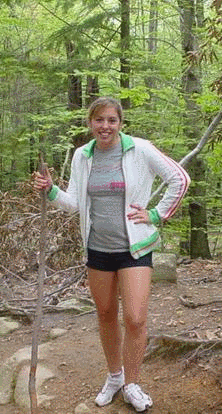 "Being in med school and trying to find the time to work out has always been hard for me. Between classes, clinics, study sessions and commuting time it's always hard to find the motivation to work out. Working with Bill has been instrumental in helping me meet and maintain my goals of having a healthy lifestyle.

I don't have a lot of time to work out, and I like the fact that the sessions are shorter than I am used to, but also very intense. Hiring a personal trainer is in and of itself a very motivational event. I always find myself trying to find time to work out during the week because I want to improve for my session each week...after all, I wouldn't want Bill to think I was slacking off! I also like the nutritional guidance I have received. Having a strategy of eating well throughout the week has made me feel more energized throughout the day despite the amount of stress I have from school. I am still impressed with the changes I have seen in just a few short months. Thanks again!"

Maria Kenney
Biddeford, Maine


"Having a personal trainer that can meet you at your home or theirs is a great convenience. When I was starting my exercise program, I had particular scheduling issues that I hoped could be met with an in-home trainer. Kim has been more than willing to work with me around my scheduling issues. If I had to go to a gym, I could not have done it. Additionally, there are none of the negative social issues you have at a gym or a club when you do in-home training - personally I wanted only to exercise, not feel like I had to keep up a fashion front! It has been great working with Kim and I highly recommend her for in-home personal training."

Nancy
Groton, MA