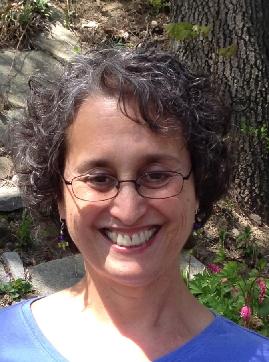 If you're looking for a home personal trainer in Georgetown MA, Home Bodies may just be the perfect fit for you! Let's hear from Betsy. She has been using our services since 2013.
"I've never had a trainer before, but I recently decided I needed one. I've had a number of surgeries over the years, but after the last two—for a torn rotator cuff and an arthritic knee—I didn't bounce back the way I used to. I've always been very active, and I didn't want to lose that. I'd like to remain independent as I age and be able to continue the gardening and landscaping activities that I love. In the past, I used exercise tapes and a recumbent bike at home, and that seemed enough at the time. But I remained so weak after my last surgeries that I realized I needed professional help to get back to where I used to be.
     Between my full-time job and long commute, I don't have time to go to the gym, plus I prefer to exercise in private. Having a trainer come to my house seemed like an ideal solution, so I went online and found Home Bodies. I really liked all the information I saw on homeexercisecoach.com, and I contacted Gina.
    One of my primary objectives was to regain my strength. I particularly wanted to be able to navigate stairs the way I used to and build stamina. I am also at the age where I really can't take risks with my health anymore. And I knew that losing weight should help my bad knees, so that was a goal, too. I was pleased to find that I could fit Gina's program in from 5:30 to 6:00 am, which is pretty much all the time I have on workdays for formal exercise. I work out on my own Monday through Thursday morning—using a program customized specifically for me—and Gina checks in with me on Thursday evening, so I get to take Friday through Sunday off. Gina adjusts my form to make sure I get the most out of the exercises. I now realize that I probably had terrible form when I exercised on my own all those years.
     Working with Gina has also helped me change my eating habits. I didn't want a formal diet designed for me, but we have chats about nutrition, and she gives me useful advice. For instance, I already had a good idea of how I should be eating, but Gina pointed out that I should also focus on my protein intake, which I hadn't known was important for weight loss.