Our Results-Driven Trainers Help You Achieve the Body You're Looking For--
No Contracts Required!
We are Home Bodies in-home fitness training and we serve clients all throughout New England for in-person visits. We also offer online training for those looking for program design and guidance and accountability located all throughout the world.
*Read all about the people who have changed their lives with Home Bodies!*
Learn how you can get fit--once and for all.
Get A Price Quote for your own Personal Trainer who travels to your home!
On this site you will find results-driven advice for free that really works. And if you need more personalized help, choose from one of our expert trainers. Save money on gym memberships you don't use and get the fast-track to your goals in a safe and healthy way!

Read more about our Money-Back Guarantee.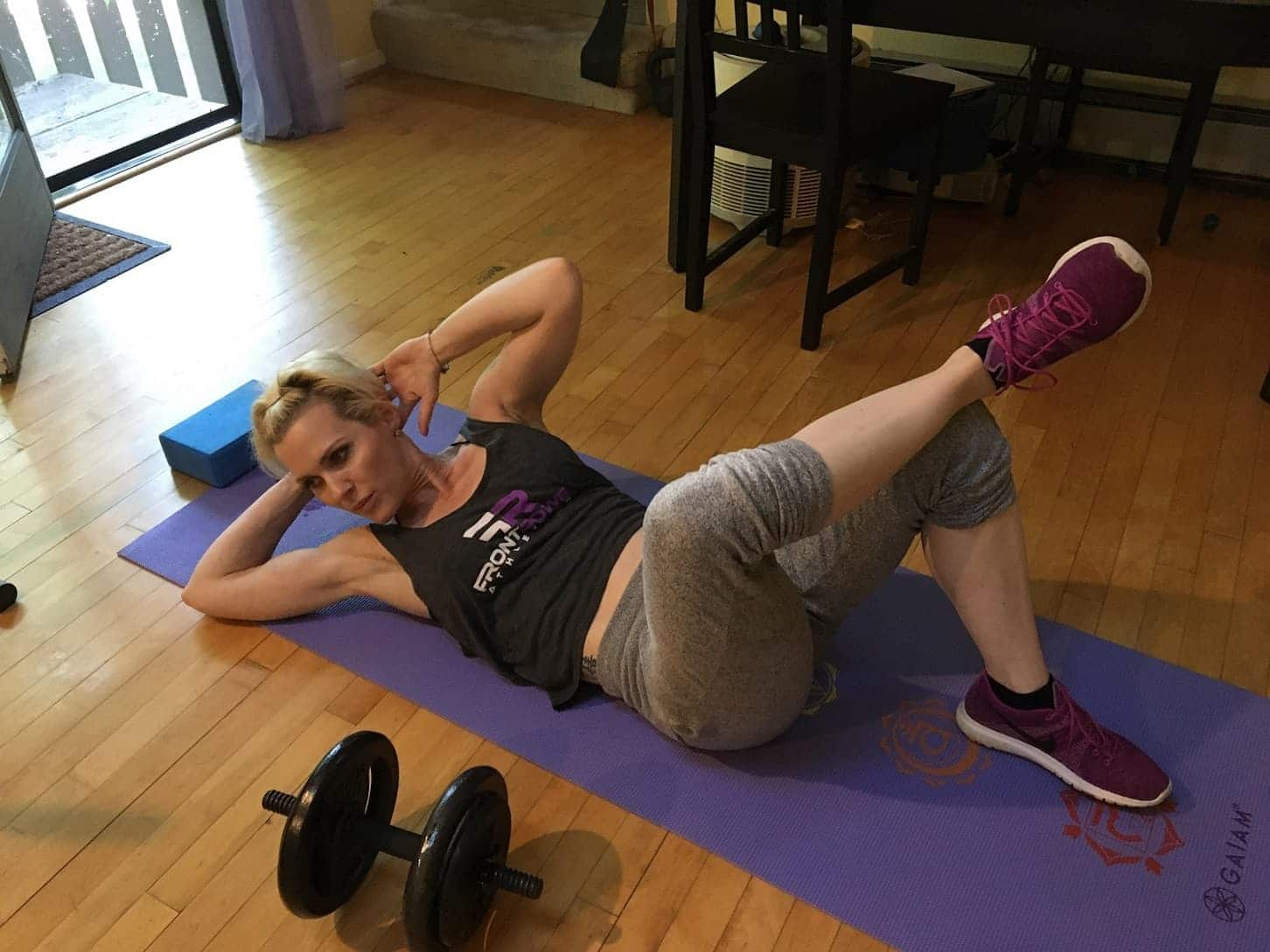 You can get help targeting bodyfat in trouble spots like lower abs and thighs. All of these workouts can be performed right in your home with little to no equipment. You will love the results and the conveniece!


Find out how simple to shed excess weight and tone up your body if you learn the right nutrition approach for your body type and a workout plan that's perfect for your body. We prioritize health and are able to work around any injury you might have.


You'll find plenty of secret fitness tips and tricks here. Plus, our professional trainers love to work clients to design fat loss and strength building programs and teach you exclusive personal nutrition strategies.
Find out more about hiring Your Own Personal Trainer.



It seems that half the battle with getting fit is the inconvenience of it all! After a long day, who wants to drive to the gym and fight for the treadmills? Fortunately, there is a better solution--with the proper guidance, you can enjoy a safe, effective home workout routine that really gets results..


On homeexercisecoach.com, you will find:

*Cardio and weight lifting routines that allow you to firm up and slim down in MINIMAL time

*Why "diets" don't work--
and the REAL nutrition advice YOU need

*The "skinny" on supplements

*Why it's OKAY to cheat on your diet sometimes--
and how to do it without gaining weight

*Why a full Home Gym is a WASTE of money--
and what equipment you REALLY need to get in shape

*Why you have gained weight as you've aged--
and what you can do to REVERSE the process.

                       Links to these articles and more!

Many people have written to me to let me know how much they love the free diet, workout and weight lifting information they have found.
_______________________________________________________

This man lost 100 pounds in just five months.

Dear Gina,

"I just wanted to thank you for putting together such a wonderful health information site! I discovered your site last November and used a lot of your info to help me lose weight; and boy did I!

December 1st I weighed 280 pounds, and by April 1st, I lost 100 pounds to put me at my goal of 180 pounds--and I feel great! I run three miles five days a now, and I have been able to maintain my new weight with ease. I eat whatever I want and am in control.

The articles that helped me the most, besides the general fitness/weight loss ones, were the articles on green tea, fish oil, and glucosamine chondroitin; these supplements REALLY work! When you have the right tools, all you need is a little elbow grease and willpower. Thanks again and keep up the good work!"
Allan Browne
*Individual results may vary


How about out this testimonial from a woman who stumbled upon our site one day:

"Your site has to be the most sensible, well-written and professional information package I have ever seen. You obviously care about what you do and about helping others. You inspire and motivate with real, no-nonsense facts. Well done and thank you so much."

Juliann Bidmead

*Individual results may vary

_________________________________________________________

*If you don't know where to start--simply click here: You'll learn the 7 Tips you need to know to raise your metabolism for life!

*Be sure you stay motivated with your diet and fitness goal by subscribing to our newsletter.

*If you would like to learn a simple, quick, and effective home workout, please visit: Home Workout You Can Use Today!

Where We Help People
In-home personal training services and program design is available for those in MA, NH, RI, ME and CT at this time. Online program design and accountability programs are also available worldwide.  Hire your own in-home personal trainer today! 

HomeExerciseCoach.com is owned and operated by Home Bodies in-home fitness training.


We post special insider tips and tricks daily to keep your mind in the game!
The Home Bodies YouTube Channel
Subscribe to our E-Zine with Special Offers
Contact homeexercisecoach.com, Home Bodies in-home fitness training and consulting, and Gina Paulhus. You can reach us 24 hours per day 7 das per week for diet and fitness help.
Our online personal training services is officially out of beta. We're ready to take on some new clients who are ready to change their lives.
Submit a request for an in-home personal trainer price quote. We'll let you know rates for an in-home trainer to work with you.
Personal training costs scare a lot of people away from getting started. But personal training doesn't need to be costly or expensive, especially compared to how much money you waste staying unhealthy
Looking for a personal trainer in the Boston or other parts of MA? Also serving NH, Maine, and RI. Get a price quote.
Personal trainer in Massachusetts guarantees that you reach your weight-loss or body transformation goals! Personal trainer in Massachusetts can help YOU like she's helped so many get in shape.
Home Bodies in-home personal training will help you reach your goal with a home workout. Frequently asked questions about Home Bodies personal training are answered here.
Specially priced personal training package in Massachusetts, NH, Maine, RI and CT. Home Bodies offers a great value on personal training.
Information on Gina Paulhus, certified personal trainer, and Home Bodies in-home fitness training and consulting services, serving MA, NH, Maine, and Rhode Island.
Home Bodies Fitness Programs by Gina Paulhus allow you to get in great shape at home. We have programs for all goals and budgets.
Personal Trainer in Massachusetts
Looking for a personal trainer in NH to come to your home? Home Bodies is your solution! Simply get a custom routine or see the trainer regularly--its up to you.
Personal trainers in Maine come to your home to design a routine for you or work with you on a regular basis. Personal trainers in ME will help you get in shape fast.
Personal training in Connecticut: our trainers travel to your home in Connecticut
Personal Training in Burlington VT, personal trainer burlington vt, patrick miller
The Seven Secrets Personal Trainers Know for losing fat and keeping it off for good. Weight lifting exercises, a good diet, and cardio are all very important, in that order.
How to get the most out of your workouts. Seven installment e-course covering weight lifting, cardio, improved fitness, and weight loss.
Free ab workouts you can do right at home! Mix up your ab workouts for top tummy-toning results!
Think "Mind Over Fatter" and Finally Lose the Weight! Learn how to eat and exercise more effectively, and how to apply what you already know about nutrition and exercise to Finally get Results!
Home Bodies clients of the month are very special people who have been successful with their health and fitness endeavors. Read all about them here, and get inspired!
A home workout routine you can do with a set of dumbbells, a chair, and a spot on the floor! This home workout is a convenient way to achieve fat loss, muscle toning, and improved health and energy.
Bryan Paulhus is well-known in the greater Boston Area for his baseball coaching, and especially for his private baseball lessons.
Exercise Coaching is the missing link in many personal training programs. If a person doesn't have any advice or help other than what is done during a personal training session, success is unlikely.
Weight training advice from a personal trainer is valuable! Most beginner weight training routines call for two or three weight training sessions per week...
Free rapid weight loss plan. Trainer-approved plan from Gina Paulhus, CPT of Home Bodies in-home fitness training.
Appropriate weight lifting programs are crucial to toning up. Learn what can do to permanently raise your metabolism...
Track It! with Home Bodies is an ongoing "competition" that involves logging your diet and/or your workouts. The winner is the one with the most "points" at the end of the year! Great incentive.
Your body will thrive the more natural foods and whole foods you feed it. Whether you shop at a whole foods market or have homegrown or homemade foods, be sure you choose wisely when possible.
Healthy cooking classes in the greater Boston area will help making eating healthy a snap. It <i>is</i> possible to eat tasty foods that satisfy and are healthy for you.
Subscribe to Gina Paulhus' popular monthly Newsletter, filled with great health, fitness, and weight loss tips, coupons for products and services and more!
Free fitness advice from Gina Paulhus, Home Bodies, and homeexercisecoach.com. Weight lifting, cardio, diet, and supplements are all covered.
Somes a small change in your exercise routine or your diet can yield huge weight loss results. If you are skipping workouts or cutting calories some of the time but not all of the time, read this!
Free fitness tools include a free bodyfat test, a BMI calculator, a calorie counter for common foods, a calorie counter for fast food, and a calories burned during exercise calculator.
I built this website, homeexercisecoach.com, quicker and more easily than I ever expected using SBI! I had been putting off building a website because I thought it would be way over my head...
Personal trainer in Waltham MA is available to work with you in your home. Martha Gale is Home Bodies client of the month for September 2007.
Prescription meds may be contributing to your weight gain. Learn the most common types of drugs that contribute to weight gain. Always consult your doctor when considering a change to your regimen.
Health providers we at Home Bodie recommend
Make your own juice cleanse smoothies at home with these simple recipes.
Sweet or Savory two-way tart recipe with pear. Tart also uses cranberry. Pear and cranberry are full of antioxidants.
Quick easy quinoa recipe loaded with complete plant protein and fiber.
That guy or girl could be you.
Hate Pain? Why working out is great for those who hate pain. How working out ultimately reduces the pain you experience in life.
Jump-Start your fitness with Home Bodies. Use our affordable program to jump-start your fitness as a beginner, or as a more experienced exerciser who needs to re-start.
Home Bodies products includes protein powder, stevia, books, and herbal tea.
Personal trainer job opportunity for trainers who want to work with in-home clients.
See all episodes of The Home Bodies Fitness Show! At home workouts and nutrition strategies are discussed.
See our catalog of free home exercise videos. Upper body videos, lower body videos, core and foam rolling videos are all here.
All things adult gymnastics!
Health, fitness, nutrition, and weight loss updates as well as client news for Home Bodies in-home fitness training.
homeexercisecoach.com is the official site of Home Bodies, the premier in-home personal training company in New England.
Home Bodies is pleased to announce fitness consults for established clients.
Read all about in home personal training in West Newbury MA. Meet our client of the month for November 2016.
Which supplements are worth it? That's a question for the ages. There are so many supplements yet so few that are worth the money for the average person.
Announcing The 28 Day Reboot. This program will help you reset your willpower and motivation to tackle your health and fitness goals once and for all.
Home Bodies protein, vitamin, mineral, and dietary supplement products help you make the most of your workouts.
How to pay for personal training visits with Home Bodies.
Press and interviews.