If you're in need of a Waltham MA in home personal trainer, Home Bodies would love to help you out - just like we helped Carol!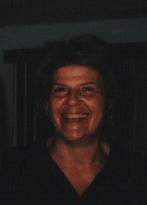 Carol Jacobs is no stranger to diet and exercise - she has been involved in various programs over the years to keep in shape. Weight has always been a struggle for Carol. She works out with Gina three times per week now, but before working with Gina she had attempted to get in shape at a gym, but was not thrilled with the service she received. Carol explains, "Once you enrolled, the people there do not seem to have much knowledge unless you hired a personal trainer, and trying to arrange a schedule with them was extremely difficult." However, Carol exercised there for 1 year, and usually went three times a week. "I didn't feel like I was making any progress," says Carol. 

"I saw Marla [my sister in law who also lives in Waltham] seeing results working with Gina, and Marla encouraged me to try it. Setting up a program where I scheduled three times a week really made the difference in my commitment level." 

Her goal when she started with Gina was not only to lose weight, but also to tone and firm her body as she lost the weight. In the past, her weight loss was slow and tended to come from only certain parts of my body. Now, with the weight training, Carol is trimming down all over. Hiring an in home personal trainer was one of the best decisions Carol has ever made!