Greg's initial goal was to lose weight and improve the conditioning of his core. He still feels he has about 10-15 lbs to go, but has come most of the way. Now his focus is on overall health: Diet, leanness and physical / structural strength and flexibility.

Greg likes that his workouts always include every muscle group. His routine is updated regularly to keep up with his improved capabilities. "My routine still focuses on core strength training, which is most important to me," says Greg.

"My trainer is always professional and encouraging," says Greg. "She is able to always get the best out of me; more than I thought I could accomplish. Compared to other trainers that I have observed in large commercial gyms, Home Bodies trainers are fully and completely focused on their client, not how good they, the trainer, looks in the mirror! The sessions always start on time. They are efficient. I couldn't ask for more!"

Greg's results have been excellent. His waist dropped from 40" to 34." He performs cardio sessions for over an hour at a time. He has much more energy available to do the things he wants to do, and needs less sleep. He has worked hard for these results. "I have put a lot of my energy into the program. There wasn't any alternative than to become healthy," says Greg. "Without health, we are nothing. We are unable to accomplish our goals, care for our family and do what we love. Like anything good, health is an investment of time, money and effort. The return is quite high, however. As CEO of a company, health still remains at the top of my goals. Without it, I wouldn't be able to accomplish my goals as a leader. I have learned a lot from Tony Robbin's (the tall personal power speaker). His approach to diet has worked wonders for me and I execute on that diet daily."

"Greg genuinely puts 100% effort into every workout," says Gina. I usually see him at the tail end of a long and travel-intensive workweek. We meet on Friday evenings at 5pm after Greg put in a 10 to 12 hour day, and being away from home for 5 days most weeks. The last thing he probably feels like doing is lifting weights for an hour, but he always rallies. I will throw extra reps onto a set (called a drop set) and he always does his best without complaining. He welcomes a hard workout—he doesn't shy away from the effort. He dives in with full force. I can tell he's a guy that doesn't do anything halfway. That makes him a lot of fun and very rewarding to work with."

Greg resides in Boxford MA. He has lived in many and various places including Singapore, London, Sydney, Chicago, Detroit, Kansas City, San Francisco, etc. He is CEO of InFuture LLC. In his free time he likes to fly his plane and scuba dive.

Personal Trainer Boxford MA: Get Started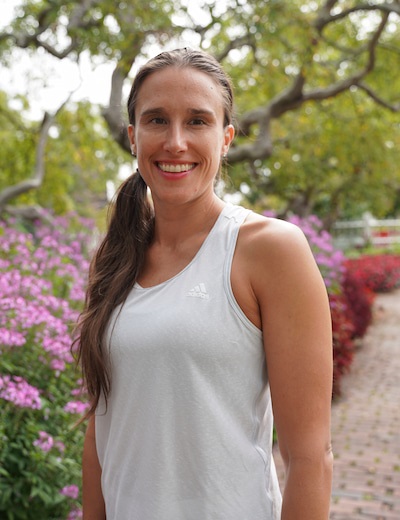 Go here for a Price Quote, or check out Our Programs. You can also schedule a Free 15 Minute Discovery Call to chat with us.