Cost of Our Services and How to Sign Up.
Our Nutrition Consultations with Personalized Plan is $199. A certified nutritionist will meet with you over phone, Zoom or Facetime and you will receive a personalized plan emailed over to you after that visit. Follow-up sessions are $99 each. We also offer check-in accountability plan add-ons. We can explain those rates to you during the call, as they depend on the frequency of check-ins that are best for you. The check-ins are free for current Personal Training clients as an extra bonus.
Our Nutrition Consultations with Personalized Plan Includes:
The 45 minute audio, Zoom or Facetime Call (your preference)
An  assessment of your 3-day food journal we will ask you to keep
A list of recommended nutrition adjustments based on your goals
An order of Priority on which changes will be most impactful
Supplement recommendations
At least 30 sample meals and snacks to choose from that adhere to the plan
Links to recommended products that appear on your Plan
Special rates on accountability coaching check-ins
If you would prefer to schedule a Free 15-Minute Phone or Video call to meet me and further discuss your nutrition goals before scheduling a consultation, you can sign up here.
We Believe in the Benefits of Seeing a Nutritionist So Much, We Guarantee It!
If you are not 100% satisfied with the service and advice you receive during your Nutrition Consult, you will be entitled to a complete refund. We stand by the quality of our service! Simply contact us if this is the case to let us know. We are confident in the benefits of seeing a nutritionist and want to be sure you are just as confident booking a Consultation with us.
Gina Paulhus is a Two-Time Author.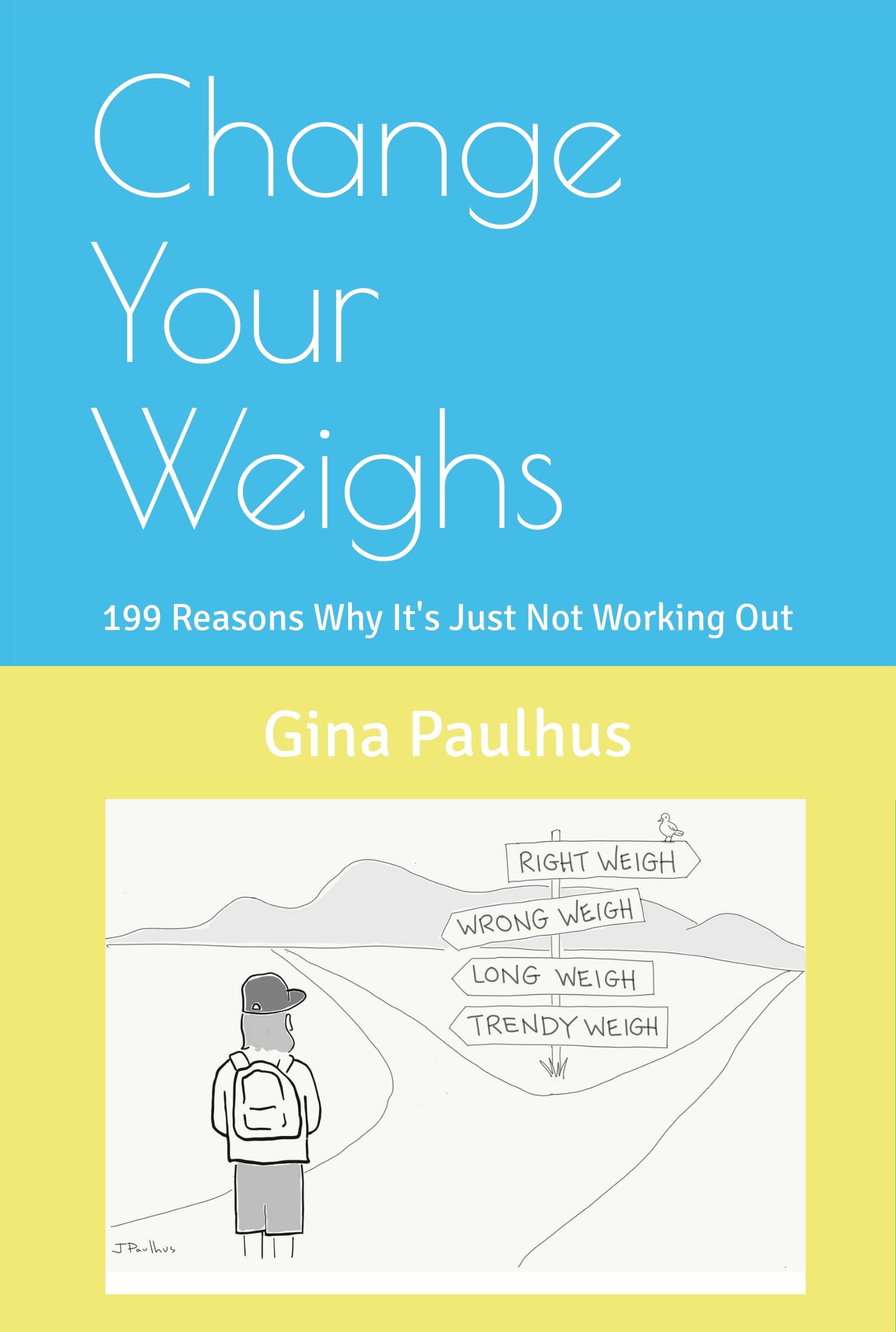 You can check out her books here.
Hear Gina Paulhus discuss her book Change Your Weighs
Gina Paulhus on Point of Reference with Frank Novak
Read Nutrition Articles by Gina Paulhus