Corrective Exercise for Pelvic Floor is Much Needed with Many Gymnasts
Pelvic floor issues are exceedingly common among athletes across a variety of sports. 52.5% athletes deal with incontinence - wow! Reports of leaking occur in 28% to 80% of participants in sports such as trampolining, gymnastics, aerobic gymnastics, hockey and dance. Pelvic floor issues can have effects on the functioning of our entire core, so it's critical to improve the health and function of the pelvic floor when there are symptoms. Read more about our 1:1 Pelvic Floor and Gymnasts Program here.
We also have an online program available for gymnasts who need help with their pelvic floor. These programs can be more cost effective as well as allow you to do your exercises whenever and wherever suits you best. See more about our Online Programs for Gymnasts with Pelvic Floor Issues here.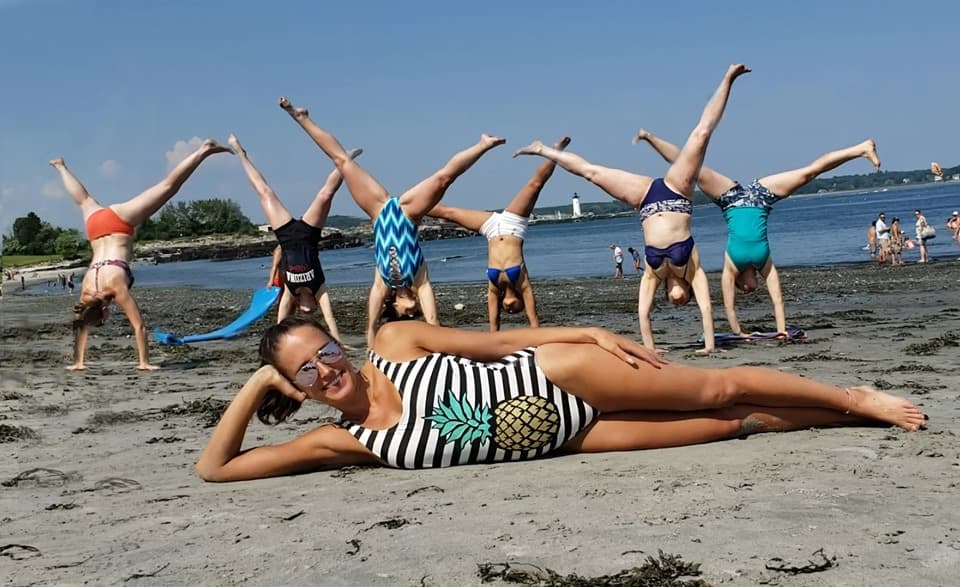 Let's keep gymnastics fun and symptom-free by learning the corrective exercises that can help.