Dennis Spurling comes back
from Subdural Hematoma
and a 5-Bypass Surgery!
Personal Training in Haverhill MA:
Client Testimonial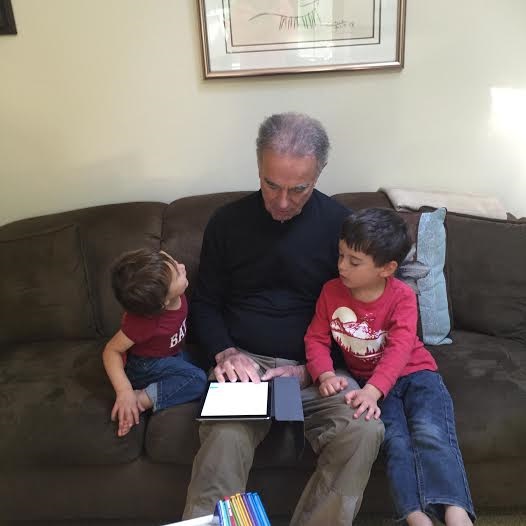 Dennis loves the fact that he is fit and healthy enough to keep up with his grandsons Max and Sawyer
"Gina to the rescue again! Five years ago I suffered a subdural hematoma when I got rear ended by a texting teenager. As a result I lost the use of the left side of my body. Through training sessions with Gina I was able to rebound to a level of fitness I had never achieved before, life was good! Well, last August all that changed as I had to undergo emergency cardiac surgery resulting in 5 bypasses and a hole in my heart being repaired. I knew that my rehab was going to take time and effort. Immediately, I asked Gina to design a program to get me back where I was pre-surgery. As I expected, she diligently researched the type of exercise program that would allow me to move forward as my sternum healed. I am making it back to the level of fitness I had before my surgery all thanks to Gina and the specific exercise program she created for me.  Life is good again!"
--Dennis Spurling
Client since 2011
works out at his office in Haverhill MA
---
Note from Gina: Dennis is very humble! Since starting training he has accomplished many things.
-Reduced his bodyfat percentage by 10%
-Achieved an ideal BMI
-Drastically improved the quality of his diet
-Went from not being able to do a single chin-up to being able to do 7 in a row
-Tripled his strength in upper body, lower body and core
-Ditched the knee brace he used to use
-Learned how to better balance his workouts to reduce pain in his body and reduce the need for some medications
-Improved his flexibility by 400%
-He has to spend most of his time with younger guys because the older ones cannot keep up!!
Dennis--Home Bodies is so proud of you!