Jump To:

Diet and Nutrition Articles
Strength Training Articles
Cardio and Endurance Articles
Pregnancy and Postpartum
Motivation Articles
Health and Flexibility Articles
Free Fitness Advice: Diet and Nutrition Articles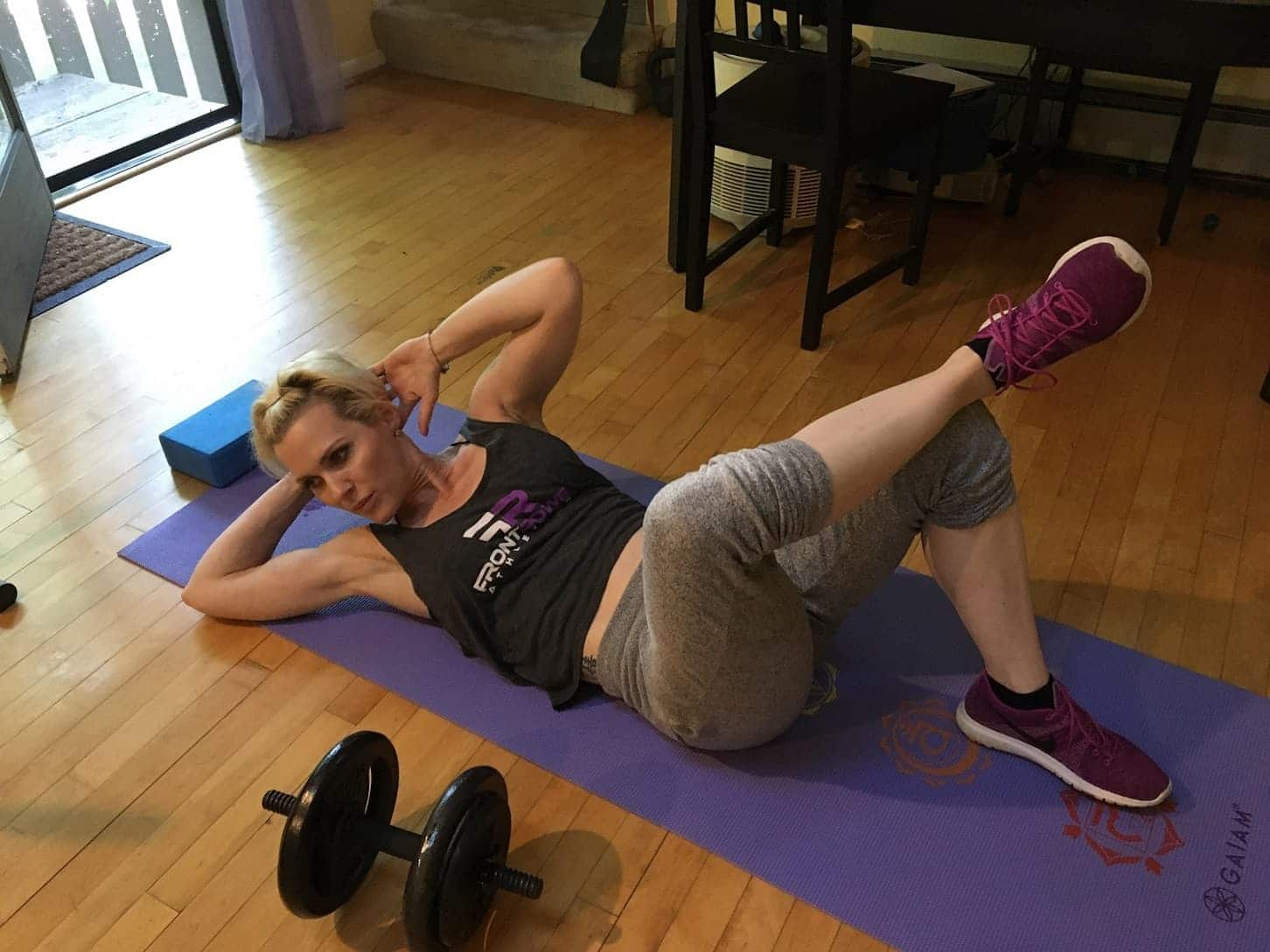 Small Meals, Large Meals; It All Depends Learn whether it's better to eat three squares a day or more mini-meals in terms of metabolism and weight loss!
Intermittent Fasting But Not Losing Weight? It happens! I have 5 reasons why, and what you can do to get the scale moving in the right direction.
Having a Hard Time Dieting? Get my best pro tips here.
Are Carrots Bad for Dieting? Learn whether or not those sweet and starchy orange veggies are something you should avoid.
Nutrient Timing is the Key to Being Able to Eat More While Getting Leaner Than Ever! It's not about what you eat...but when you eat it!
How to Alter the Hormones That Make You Hungry Once you unlock this trick, your results will skyrocket. 
No Snacking Plan is a Game Changer My #1 Tip for Losing Weight. This gem is one of our most popular free fitness advice articles.
It's an Unavoidable Fact - Nutrition and Exercise Work Together. Learn why doing one without the other is an "exercise" in futility :)

How to Jazz Up Plain Protein Let's face it - eating protein can be boring. With these ideas, you will look forward to your food once again!
Nutrition for Flexibility What you eat can greatly affect your range of motion. Learn more.
Help! I can't sleep while dieting. When you cut calories, it also can be harder to sleep. Learn how to get the shut-eye your mind and body crave.
What Fish Oil Has That You Need Learn why you're silly to forgo this weight loss powerhouse.
Portable Healthy Foods Learn what to take along with you for the ride to stay on track!
How Much Protein You REALLY Need With all the talk on  high protein diets, it's easy to feel overwhelmed. This advice will help you learn how much YOU really need.
New Protein Ideas to Overcome Food Boredom If you've settled into a diet rut, this article is a must-read.
The Importance of Protein Supplements...and the Least Expensive, Best Tasting Options I'll help you sift through the endless products out there so you can focus on ones that pass my taste and quality test!
If you're going to do it, do it right! Rapid Weight Loss Resources All you need to know to take off weight rapidly...and healthfully.
Trainer Tips to Lose Weight - Guaranteed There's not much in life that is Guaranteed, but weight loss IS if you follow this advice.
Top 10 Most Filling Foods Filling foods make dieting a snap. Learn the 10 best here.
Can I Continue to Lose Weight Without Increasing My Mileage? There's a limit to how many miles we can continue to add to our cardio each week. Learn how to break through a plateau without having to slave away for hours each day.
The Best Supplements for All Your Health, Fitness, and Physique Goals I help you hone in on the ones you REALLY need, and you can forget the rest.

Chemistry 101 Flashbacks: Healthy Body = Healthy pH. Learn how your body's pH affects your health, energy and weight loss results.

Are Quest Bars Healthy? Learn if a bar flavored like cookie dough is really a healthy snack :)
Controlling Hunger Starts With The Hunger Hormone Learn how to hack your own hormones to make dieting a breeze.
Why Individualized Diet and Exercise Programs are Superior Learn why you're just beating your head against a wall if you're trying to follow a cookie-cutter plan.

How To Get Rid of Cellulite for Good It's true - there ARE ways to make a dent in cellulite. Learn how.

Why Fish Oil May Be the Most Important Supplement You Ever Take Learn why the benefits go far beyond modulating inflammation.
Why Green Tea Might Be the Best Fat-Burner There Is Sometimes the simple things really can work best. Learn how to use it here.

Jump on the "Boycott Low-Carb" Bandwagon. The Low Carb Alternative Giving up carbs is painful and unnecessary. It also can be SUPER unhealthy. Learn how to find an alternative plan that works even better here!

Fad Dieting Stinks: Go Back to Basics Make this year that last year you EVER consider a fad diet.

Dining Out Tips From the Trainer It's TOTALLY possible to eat out AND lose weight...if you know these insider trainer tips.

Do I Really Need a Multivitamin? You may have heard that multivitamins just cause expensive pee! Learn the facts here.

Trader Joe's Healthy and Tasty Shopping Guide Trader Joe's can be a fat and sugar trap if you don't know what to buy. Print off our guide and go there armed with the best items to snag!

How to Consume Enough Protein Get our best tips and tricks on consuming the amount of protein you NEED to reach your goals.

Help! I Quit Smoking and now I am Gaining Weight An unfortunate side effect of quitting smoking is weight gain. Learn how to minimize it in this article.

How to Reduce Hunger While Dieting No one wants to be hungry while dieting! And it's unnecessary to suffer. Learn our best tips on preventing hunger while dieting.
How to Drink and Still Maintain Fitness Sometimes you just need to let loose with a drink! Learn how to do it without your waistline paying a price.

Juice Cleanse Smoothie Recipes You Can Make at Home Try our popular smoothie recipes tomorrow morning!

Should I go Paleo? Learn the pros and cons to this ancestral way of eating.
Burn Off Stubborn Fat If you have that fat deposit that you just can't get rid of no matter what, this article is the answer to your prayers. 
Quick Healthy Meal Ideas Who has time to slave away for hours in the kitchen? These meals can be ready in a snap - without sacrificing taste.
5 Unusual Metabolism Hacks These 5 tips are Guaranteed to help make a dent in your weight loss goal.
How to Keep a Great Diet - Even If You're Crazy Busy Being busy DOESN'T mean you can't eat well. There are days I spend 12 hours in and out of the car and I manage to pull it off! Learn my in-the-trenches tips here.
Making Eating at Work - Work! Learn how to juggle eating at work and keep your weight loss progress humming along.

Electrolytes and Performance Electrolytes are what spark our systems, literally, into action. Learn how to get enough to fill your needs.
Food Cravings: Nature or Nurture? Food cravings can be tackled with the right approach. We'll teach you how in this article.
The 5 Food Rules You Should Break Now Get your Free Guide here!
Free Fitness Advice: Strength Training Articles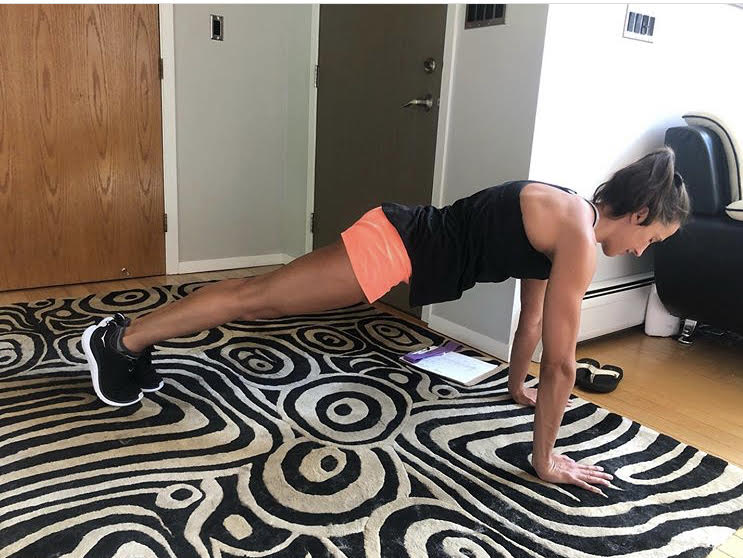 Free Fitness Advice: Cardio and Endurance Articles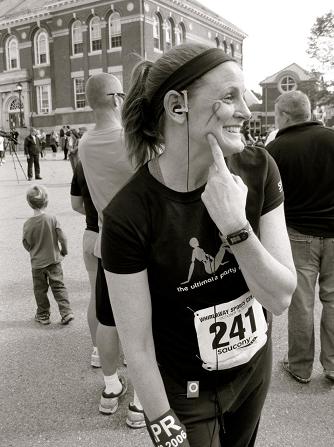 Free Fitness Advice: Pregnancy and Postpartum
Free Fitness Advice: Motivation Articles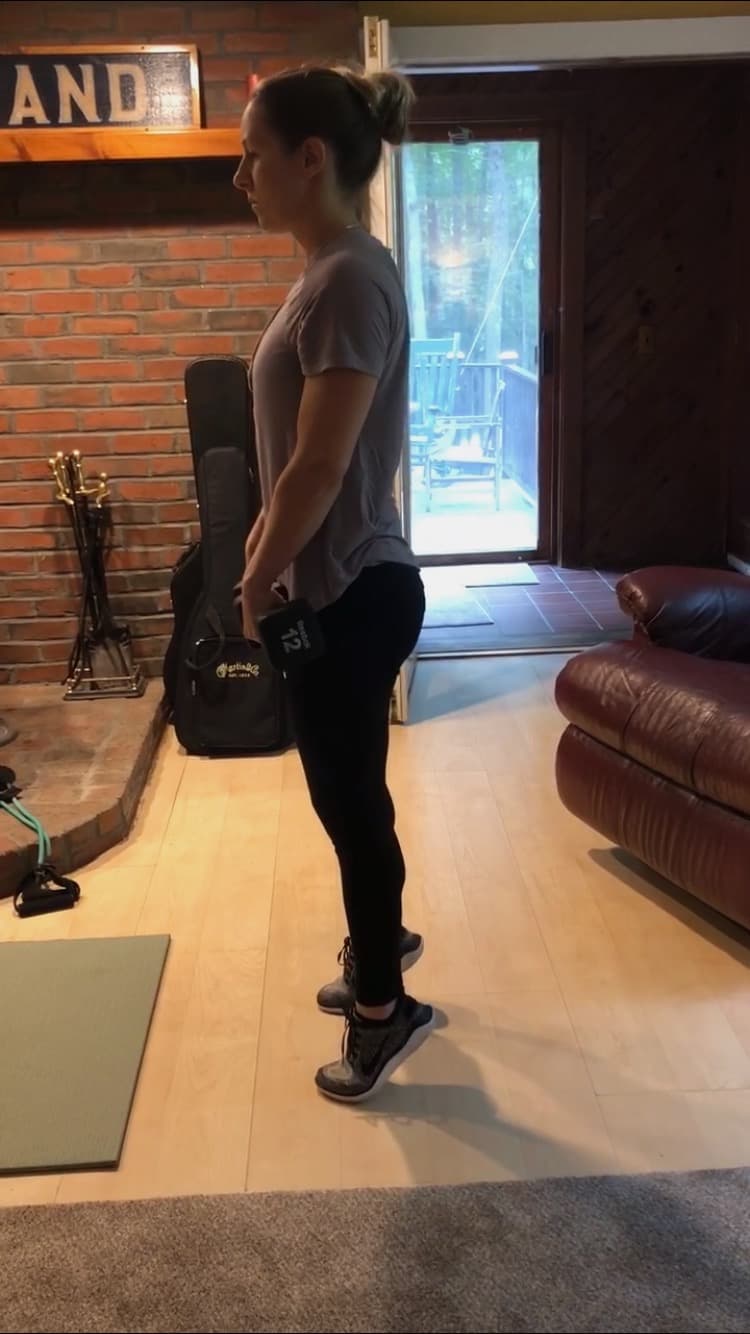 Overcoming Procrastination to Exercise We've all done it - learn how to kill the urge to procrasinate in it's tracks.
Unfortunately, 50% Effort Gets You an "F" - But Just a Little More Effort and You'll Make The Grade! Learn how you can COMPLETELY turn your results around with just a little more effort on your part. It's not a linear exchange!
How to Stay in Shape on a Business Trip If you're traveling, it DOESN'T mean your results have to be put on the back burner.
How to Get Fit When You Work All The Time If you work crazy hours, I can help set you up with a plan that ANYONE can fit into their packed day.
Fitness Saves the Day Learn one way that your fitness could help you in a way you would never expect! I know I didn't.
I Lack Motivation to Workout Learn my favorite hack on how to crush your goals.
Do Fitness Goals Stress You Out? If you find yourself shying away from setting goals, this article is a must-read.
Take Responsibility for Your Fitness Fitness success starts with YOU and the amount of responsibility you accept for your situation.
Personal Training Success Stories From Home Bodies Clients These success stories are sure to ignite your motivation - AND your belief that working out at home CAN work!
Short Effective Workout The length of workout has very little to do with how effective it is. Learn why in this article.
Workout Consistency Tips If you are the type who works out one month and not the next, you NEED to read this.
Finding the Motivation to Work Out Once you connect with your Why, the rest will unfold naturally.
Slot Canyon Adventures This was one that was thrilling and a little bit scary - but oh, so worth it! You'll also learn how I overcame chronic pain.
30 Ways to Stay Active with Others Fitness is more fun with friends!
5 Year Weight-A-Versary Read this uplifting story from a Home Bodies client. It's also packed with actionable tips that anyone can apply from a formerly obese woman.
The Home Bodies Olympic Workout Challenge Train with the consistency of an Olympian with this fun challenge! 
Avoid Weekend Fitness Sabotage If you are the type who is great Monday through Friday but then the sh*t hits the fan, you NEED to read this.
Breaking Out of Homeostasis If you have been stuck in a plateau for some time, these tips will be just what the doctor ordered.
No Motivation to Exercise Anymore? Pick up my very best tips for getting motivated to get active! 
Get in Shape FOR the Holidays for a Change! If you are sick of waiting until January 1st to initiate a diet plan, only to have it fizzle out mid-month, this article will be perfect for you.
Fitness Goals and Stress Becoming fitter is supposed to make your life happier - it's NOT supposed to stress you out. Learn how to turn the tables here.
Fitness Saves the Day Learn how I used fitness to get myself out of some hot water.
Free Fitness Advice: Health and Flexibility Articles
Did you know Gina as Gina Paolino? That's her maiden name.
Want to see our most popular links with new content? Go here.
Interested in Hiring a Trainer to help you stay focused?
Let's face it - the amount of information about health and fitness out there can be overwhelming! If you hire a trainer, you will find that you get a specific, personalized program that is super clear to follow. This increases motivation. Grab your Price Quote today! You can also schedule your Free 15 minute Discovery call to see if what you're looking for is something we can deliver! Schedule now.
---
Get more free fitness advice sent to your inbox every month, along with Special Insider Offers on our services.
If you like these free fitness advice articles, you will probably like receiving Gina Paulhus's e-zine, "The Home Bodies Newsletter!" every month! Gina will fill you in on the latest diet and exercise information, and keep you updated with new information and programs on HomeExerciseCoach.com.

Hop onto our mailing list to receive fresh fitness articles, tips and special offers once per month.
You'll receive a gift - the 5 Core Exercises You Should Be Doing...But Aren't - for free!