Whether you are an advanced athlete or a brand-new beginner, Home Bodies welcomes you!
We can work with you on a session-by-session basis, or allow you to purchase a small package of sessions (we book month-to-month) depending on your wants and needs with your personal training service.
No pressure - no long-term contracts!
Jump-Start Package

In-home Personal Fitness Programs are designed to help you get on track with your health and fitness goals! This package includes everything you need to establish your own exercise and nutrition routine to help you achieve the results you want right at home. More about Jump-Starting Your Fitness with Home Bodies.
Nutrition Consultations
A Certified Nutritionist who is also a Certified Personal Trainer can meet with you to go over what you are eating now, and what changes might help bring you further along in your health and fitness goals. If you just don't understand why you can't lose weight or you just don't understand why you have no energy, this Consultation will be invaluable. We also offer follow-up appointments on an as-needed basis.
In-home One-on-One Personal Training
In-home personal training includes exercise program design and nutrition advise to help you achieve your goals. In-home personal training also offers that extra motivation and accountability piece because you will be meeting with your trainer on a regular basis for workouts and program updates. The most popular option is once per week visits from your trainer, while you exercise on your own in between. More about in-home Personal Training with Home Bodies, currently offered in MA, NH and  Maine. For more info about personal training specifically in Massachusetts go here.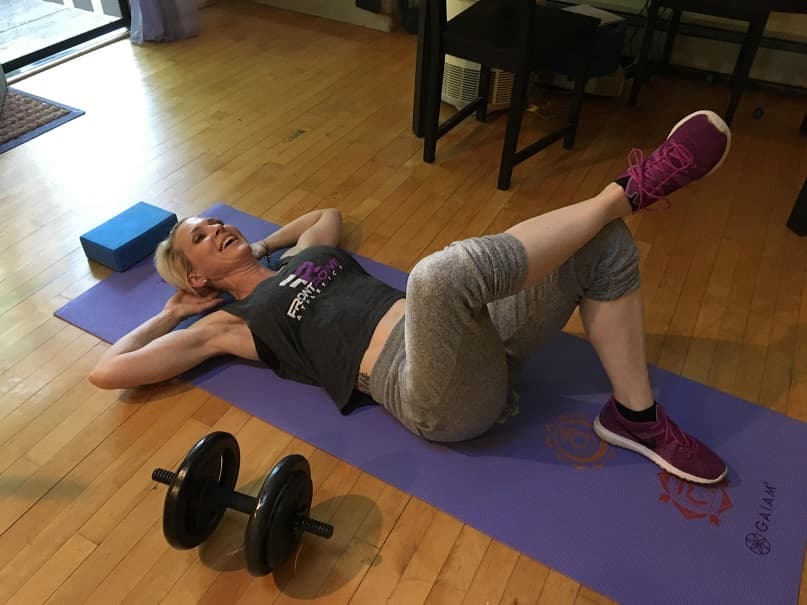 The same services we have always offered in-home are now available via video call!
Video Call Personal Training Sessions and Packages
We offer the same experience of the One-on-One workout and exercise program design offered in the program listed above - but done over video to offer you a savings on travel fee as well as more flexibility on days and times to meet! Go here for Price Quotes for individual sessions or sets of sessions, and here for Special Online-Only Packages.
Couples, Partner, and Group Personal Training
Group personal training is more fun, more affordable, and highly effective. Exercise is more fun with friends! Available at work locations, community centers, apartment complexes, and in-home. More about Group Personal Training with Home Bodies.
The 30-Minute Workout
If you are strapped for time, the 30-minute workout is a good solution. Perfect for beginning exercisers or those getting back into exercise after a long time off. More about the 30-Minute Workout on Zoom. Go here for 30 minute workouts in person. 30 minute workouts won't leave time for the extra exercise and lifestyle coaching you'll get with the traditional 60 minute visits.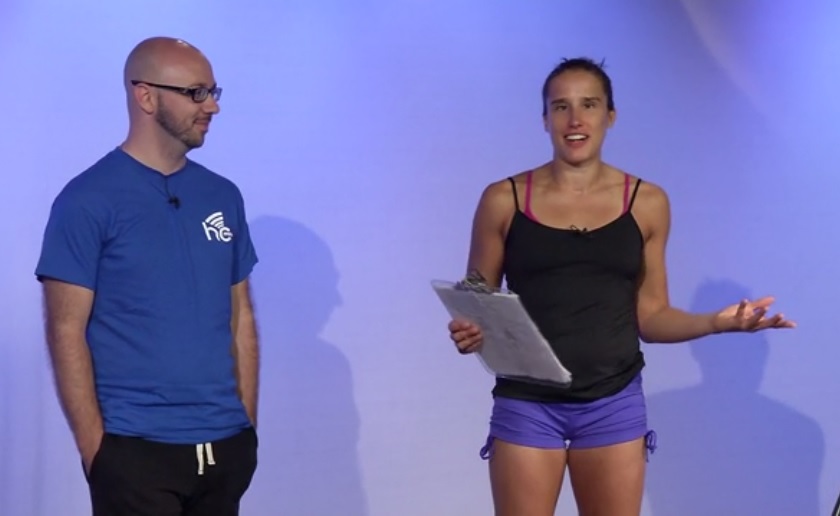 Having a trainer makes working out more fun AND more productive.