Home Bodies Fitness Programs
by Gina Paulhus
Most of our trainers have over a decade of experience with in home personal training.
Home Bodies Fitness Programs by Gina Paulhus will help you achieve the body and health you've always wanted with a home exercise routine. Check out the following options we have for Home Fitness Programs: we have plans for all goals and budgets! 
Jump-Start Package

In-home Personal Fitness Programs are designed to help you get on track with your health and fitness goals! This package includes everything you need to establish your own exercise and nutrition routine to help you achieve the results you want right at home. More about Jump-Starting Your Fitness with Home Bodies. 
In-home 1-on-1 Personal Training
In-home personal training includes exercise program design and nutrition advise to help you achieve your goals. In-home personal training also offers that extra motivation and accountability piece because you will be meeting with your trainer on a regular basis for workouts and program updates. The most popular option is once per week visits from your trainer, while you exercise on your own in between. More about in-home Personal Training with Home Bodies, currently offered in MA, NH and  Maine.
Couples, Partner, and Group Personal Training
Group personal training is more fun, more affordable, and highly effective. Exercise is more fun with friends! Available at work locations, community centers, apartment complexes, and in-home. More about Group Personal Training with Home Bodies, currently offered in MA, NH and Maine.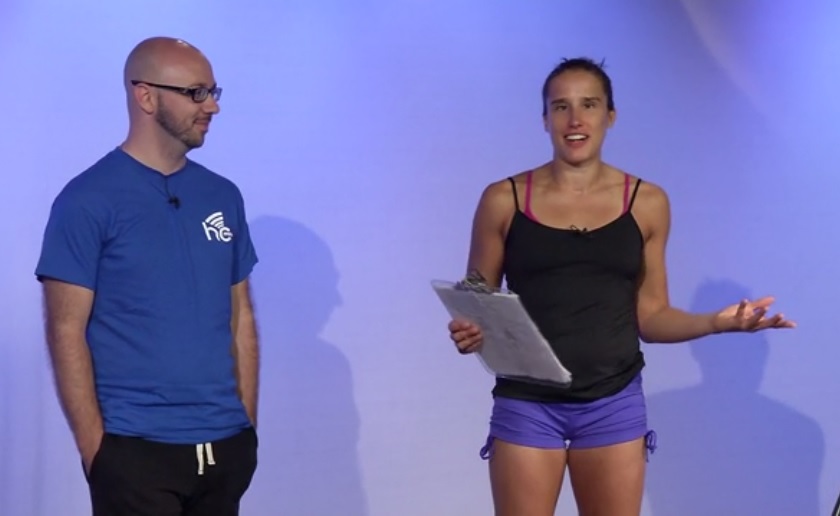 Having a trainer makes working out more fun AND more productive.
The 30-Minute Workout
If you are strapped for time, the 30-minute workout is a good solution. Perfect for beginning exercisers or those getting back into exercise after a long time off. More about the 30-Minute Workout. 
Home Exercise for Seniors

Many seniors don't like the gym or have trouble getting there. A home program is ideal because it ensures there will be obstacles in the way. Our friendly trainers provide social support. More about our Home Exercise Program for Seniors.
improve your golf game
If you are a golf enthusiast, odds are you would like to take strokes off your game, learn how to drive the ball further, or recover from an injury that held you back last year. This golf conditioning program can help you! This golf conditioning program will improve your strength, flexibility, and endurance to make YOU a better player this year! Read more about Golf Conditioning with Home Bodies. 
Prenatal Fitness
Our prenatal in-home fitness program is designed to help you stay in the best shape possible to have a smooth pregnancy and a healthy baby. Programs are available for women in the first, second, and third trimester. More about our Prenatal Exercise Program.


Exercise Coaching

Having a coach gives you direction and accountability, while a personal trainer's job really is simply to put you through a workout. More about our Exercise Coaching. 


Corporate Wellness Programs
Corporate Wellness Programs by Home Bodies can solve the healthcare crisis most companies Are facing. More about our Corporate Wellness Programs. 
receive a price quote for the home bodies fitness program of your choice
Get your price quote today for the Home Bodies fitness program of your choosing!