If you are looking for a Topsfield MA in home personal trainer, Home Bodies would love to be the ones to help you with all of your fitness needs.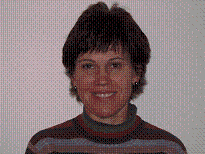 Sharon Richard is a Nurse Practitioner from Topsfield MA. Let's hear from Sharon about how she has found it to be working with an in home personal trainer.
"I started training with Gina a year ago last July—about 15 months ago. I began training with Gina 2 months after my twins were born. Basically, I started a home routine because of convenience due to my twins coming along. I knew it would be difficult to get to the gym between taking care of them and working. I wanted to build my strength, increase the tone of my muscles, and lose the pregnancy weight. I knew that I needed to do something more than just walking.

I always was very active—I like to ski, bike, hike, and swim. However, I had never stuck with a weight-training program. I tried them in the gyms before, for example the nautilus, but I never consistently did a weight-training program in my entire life. I was more about outdoor type things. Sometimes I would do the elliptical or the stationary bike in the gym if the weather wasn't good. I choose Gina because I was referred to her by my massage therapist. I never used a trainer before, but I thought I'd see how I liked it.

I fit the workouts in when my twins are napping. Usually I will do them on a day off from work during the week, or on the weekend when my husband is home to watch the twins. I do most of my walking with them outdoors. I find this program very easy to fit into my daily life.