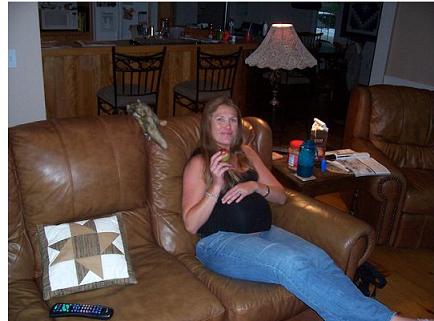 Erika, expecting mother, before she began training with Tanya

"I credit Tanya and all her guidance for helping me to shed all the weight I gained during pregnancy PLUS an extra 10 pounds to put me in the best shape of my life at 34! I have always been an active person so when I got pregnant I was sure I could keep my weight in check, especially since I was starting off fit, but in the long run I managed to gain 50 pounds. Not only did I have the extra weight to contend with I ended up having a c-section which pushed my recovery time off while I healed from surgery. With the approval of my doctor and Tanya's guidance she got me up and moving and started me back on the right path. Short walks turned longer and eventually I worked up to joining her on her runs. With the small amount of equipment I have at home she created a workout plan that really showed great results and motivated me to keep moving. Not only was I seeing results but I was also increasing my energy (which is essential as a full-time working mom of a very active 21 month old). I may have thought I was in good shape prior to pregnancy, but I never thought I'd be in the best shape of my life post-pregnancy; 10 pounds lighter and toned feeling confident in a bikini!"

Erika O'Neill, Lynn, MA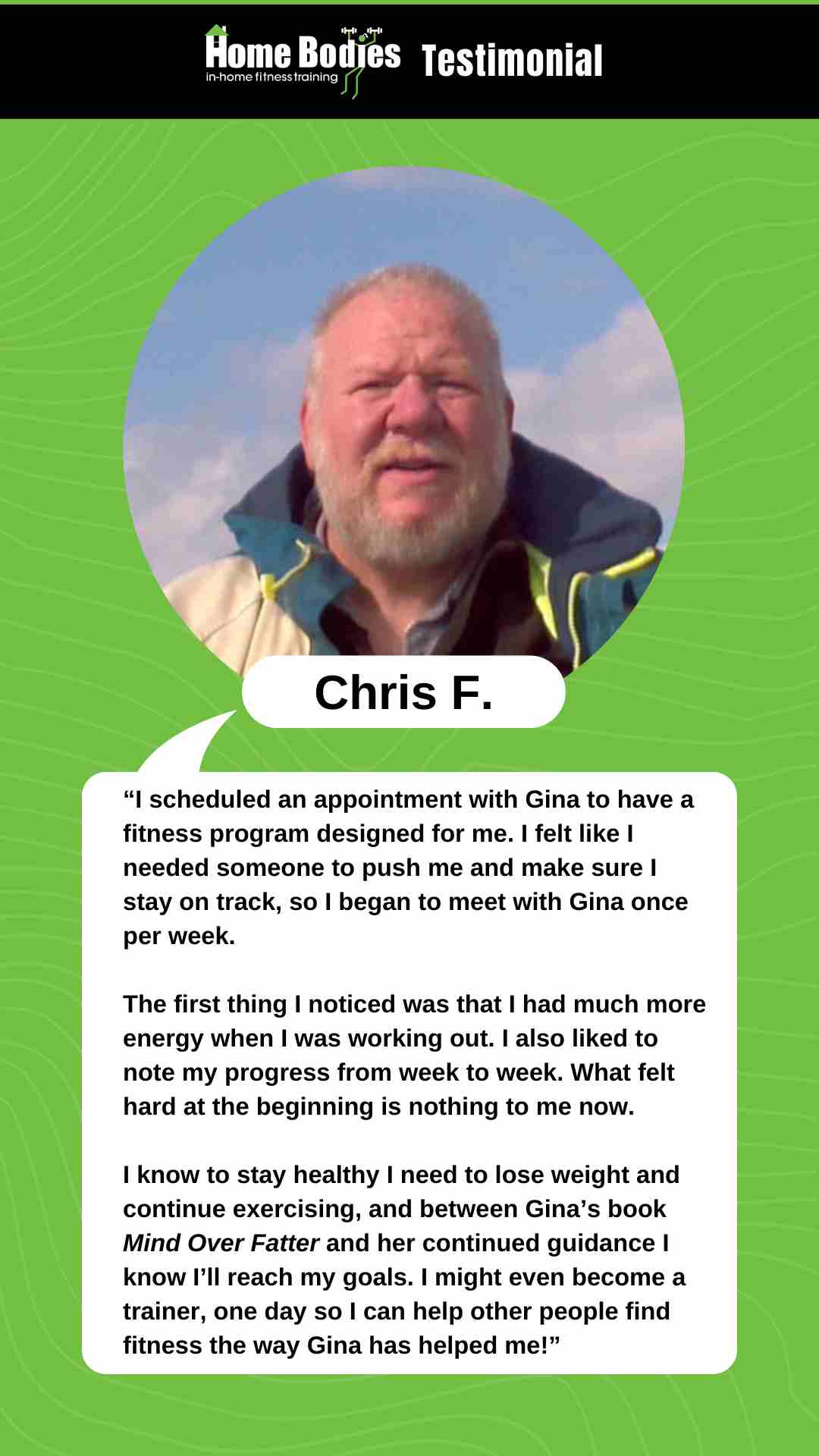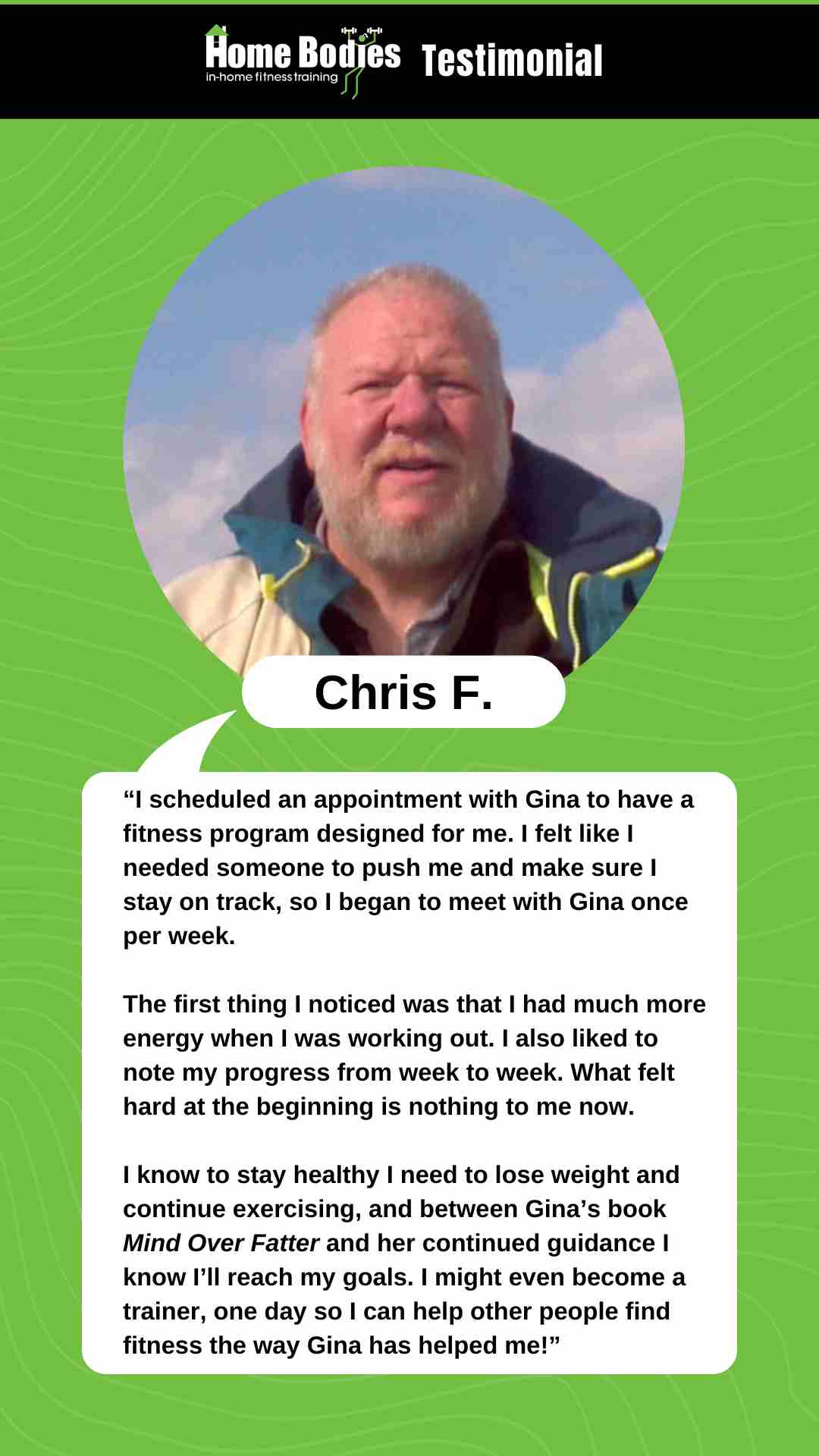 "Back in August I was thrown from a horse and fractured 3 vertebrae in my lower back; fearing what the doctors told me was true I thought I'd never be able to enjoy my active lifestyle again. My doctor told me point blank that I probably wouldn't get back on skis or ride my mountain bike again. Noticing that my doctor used the word 'probably' in my diagnosis Tanya encouraged me to keep up with my physical therapy appointments and once I received the green light from my doctor she showed me some gentle exercises to work on. Working my way back I am happy to be enjoying my old life again; I skied 50+ days last season with many backcountry excursions and overnight trips that required endurance. In addition to getting back into skiing, I've enjoyed mountain biking and even picked up trail running. Tanya's encouragement to take things slow and listen to my body still ring true today and help me to stay on track and injury free."

Rich O'Neill, Lynn, MA


Update: Here is what Erika and Rich are up to now in 2018!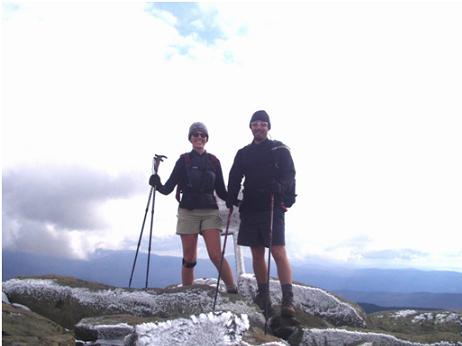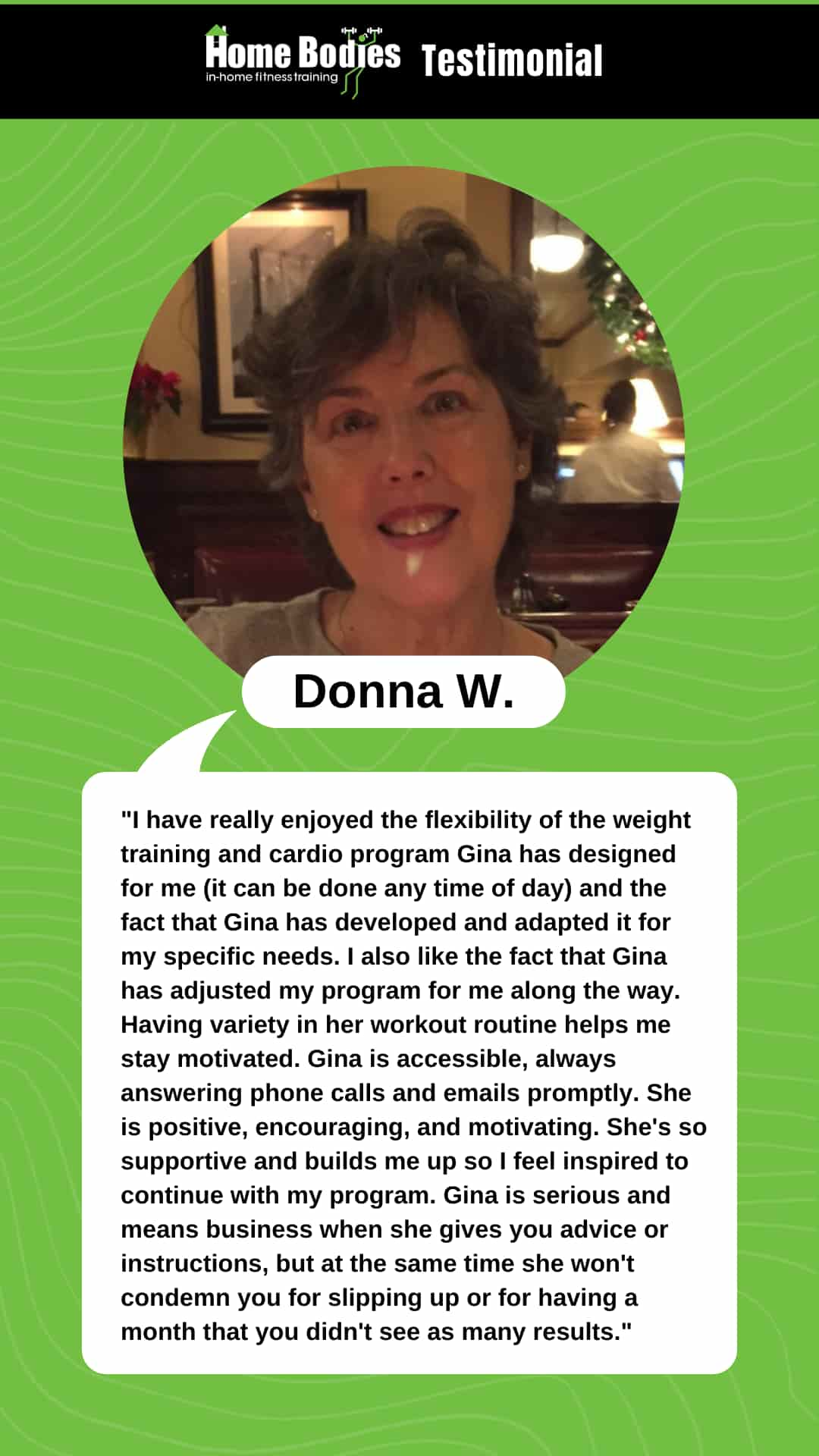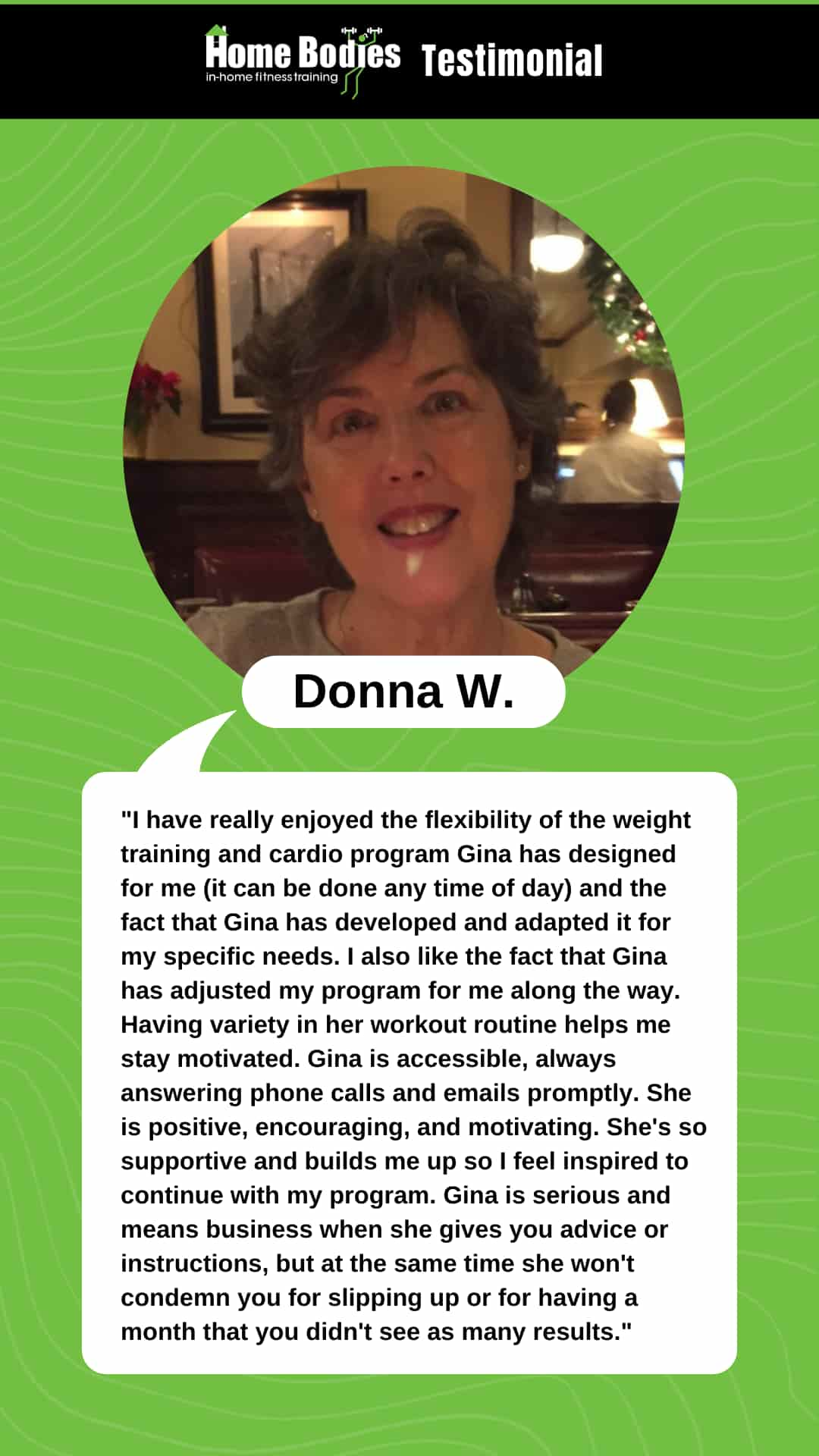 "This past spring I found myself fed up with being tired, not having energy, and the way I looked. I had been thinking about hiring a personal trainer because I believe in having coaches, and have coaches for all other areas of my life. A piece of direct mail from Gina showed up at my doorstep right around that time. I called her right away. Gina's flexibility has been a godsend. Also, her true genuine care for her clients is impressive. She takes the time to assess what we want. I've had other trainers who try to impose their goals onto me. That's not what I want out of a personal trainer. Her drive and ambition are motivating. It's inspiring to be around.

I've seen steady fat loss and muscle gain since I began training in March. T-shirts that I couldn't even pull on before look great now. More importantly, though, I'm glad that I look forward to working out now. I guess I'm over that 'beginner's hump' when workouts seem like such a drag. I can't wait to drop some more weight and have even more energy, although I already feel so much better just in these past few months of consistent workouts."

Brian Moses, Merrimack, NH.
Realtor with Caldwell Banker and Owner of the Brian Moses Homeselling System: BrianMoses.com Lost 30 lbs. of fat in 8 months.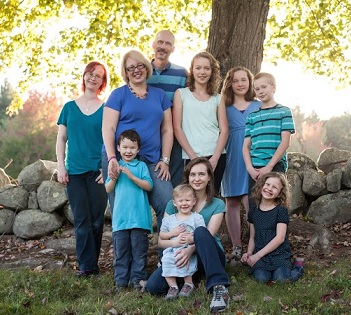 "It is not selfish to take the time to take care of yourself. I have been there. For the first 20 years of being a mom I didn't do it. I was always doing something for the kids. Well, I finally realized that want to be there to be able to doing something for the kids. It's not a given. Also, I need to set the example for how to do live healthfully.

I found that once I started losing weight I was able to move a little bit better I was able to find things I liked with my trainer Kim's guidance. I do mud races every month now! I did a half marathon in September. A year ago someone if told me I would have run this I would have thought them to be insane!"

Kirsten Zimmerman
Mom of 8 kids
Brookline NH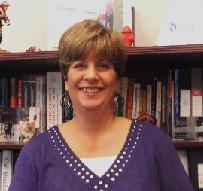 "Just a quick note to let you know that I have been working with my Home Bodies trainer since January of this year and am very happy with the program she has taught me. I have learned so much about nutrition and strength training and finally feel confident that I have life-long tools to challenge me to lead a healthier life. I have lost almost 30 pounds, many inches and just feel stronger and healthier each week. My trainer has a great way of inspiring and pushing me to do more each week and supports my learning and ownership of my own health. I still have a long way to go, but am confident that with my trainer's guidance I will achieve my fitness goals."

Cath McGuire, Dover NH
Lost 30 lb. in her first few months with Home Bodies

"Tanya has been instrumental in helping me reach my goals. She has been always positive and helpful in keeping me on track. She is very detailed and is able to give alternative suggestions that may improve how I am working out."

Laurinda Miller, Center Ossipee, NH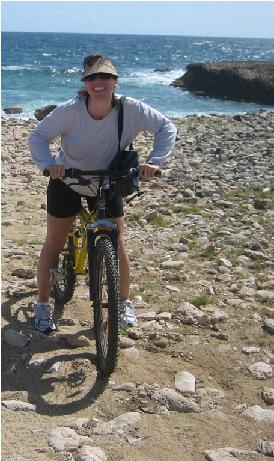 "I've known Tanya Anderson for over 10 years and she has been a great motivator. She is always suggesting some form of exercise; going for a jog, taking a hike, kayaking, etc. Prior to meeting her, the most I had ever run was 1.5 miles. She got me to sign up and train for a 5K race which I would have never done without her prompting. I started jogging regularly because of her and completed a few races over the years. My weight has crept up over the past few years. Seeing her achieve her weight loss goals is inspiring. When she decided to pursue a career as a personal trainer I thought it was an excellent choice and she would succeed at it.
Her drive and knowledge has been very helpful to keep me on track and motivated when my will power is at a low. She is friendly, motivating and has a good rapport. I challenge her with my reasons why I'm not exercising or eating right and she comes back with inspiration and suggestions to fit in exercises to my schedule. I don't always want to hear it, but afterwards, her words get me out there doing it. I have worked out with personal trainers before. Tanya's knowledge and understanding has impressed me. I like to know why things are the way they are and she can tell me and I understand. That is not a quality everyone has. She has also given me pointers on exercises that I thought I knew well, and I am doing those more effectively to get the most out of them."
Sarah Johnson

"I like training with Gina because it isn't intimidating and I can do it at home if I need to AND I see results: I've lost over 20 pounds, and I have better muscle tone and more energy. I know exercise is so good for me, both physically and mentally. Gina is just the right mixture of toughness and sympathy, and she has chosen great routines for me. She's nice, too! I started training with Gina before she had a full schedule with clients, and now I'm bummed that it's become increasingly difficult to find a free slot in her schedule..." 

Susie Reaney, Rye, NH
Home Bodies personal training client starting in 2004 - and still using Home Bodies in 2021!


Susie Reaney demonstrates a side crunch on the Bosu
"I have known Kate now for over 20 years and she plays a very special part in my life. She is a Friend, a Sister-In-Law, and my Health Coach. I have been an athlete my entire life but focused too heavily on weight lifting. I was missing the big picture for many years until Kate finally opened my eyes to health and overall wellness as opposed to just strength training. Strength training bulked me up and made me stiff and inflexible. I gained weight and was sore all the time. Not the results I was looking for. Kate helped me define what it was I was looking for in a health program and knowing my life and complex commitments she put together a program that was custom fit for me and my schedule.

Due to Kate's love, support, and commitment I have finally made the progress over the past couple of years that I had been craving for the past ten. I was 5'10" and allowed myself to reach a hefty 235 plus pounds. I was unhealthy and my blood pressure and cholesterol let me know it. My blood pressure was 140 plus over 90 on a regular basis and my cholesterol was close to 260. Today I am down to 210 pounds on the way to my goal of 200. My blood pressure is 120/80 and my cholesterol is 200. I am now healthier, happier, and able to put 100% into all that I do now. It is truly unique to find individuals that know their passion and pursue it with excellence, but Kate has done that. Kate also goes above and beyond. Not only has she guided and educated myself she has trained and helped my wife, my children, and my mother. Kate's love is infinite and unique. To add her to your life would be priceless and the rewards would be improved Health and Happiness.

Thank you Kate for all that you do!"

Joe Husson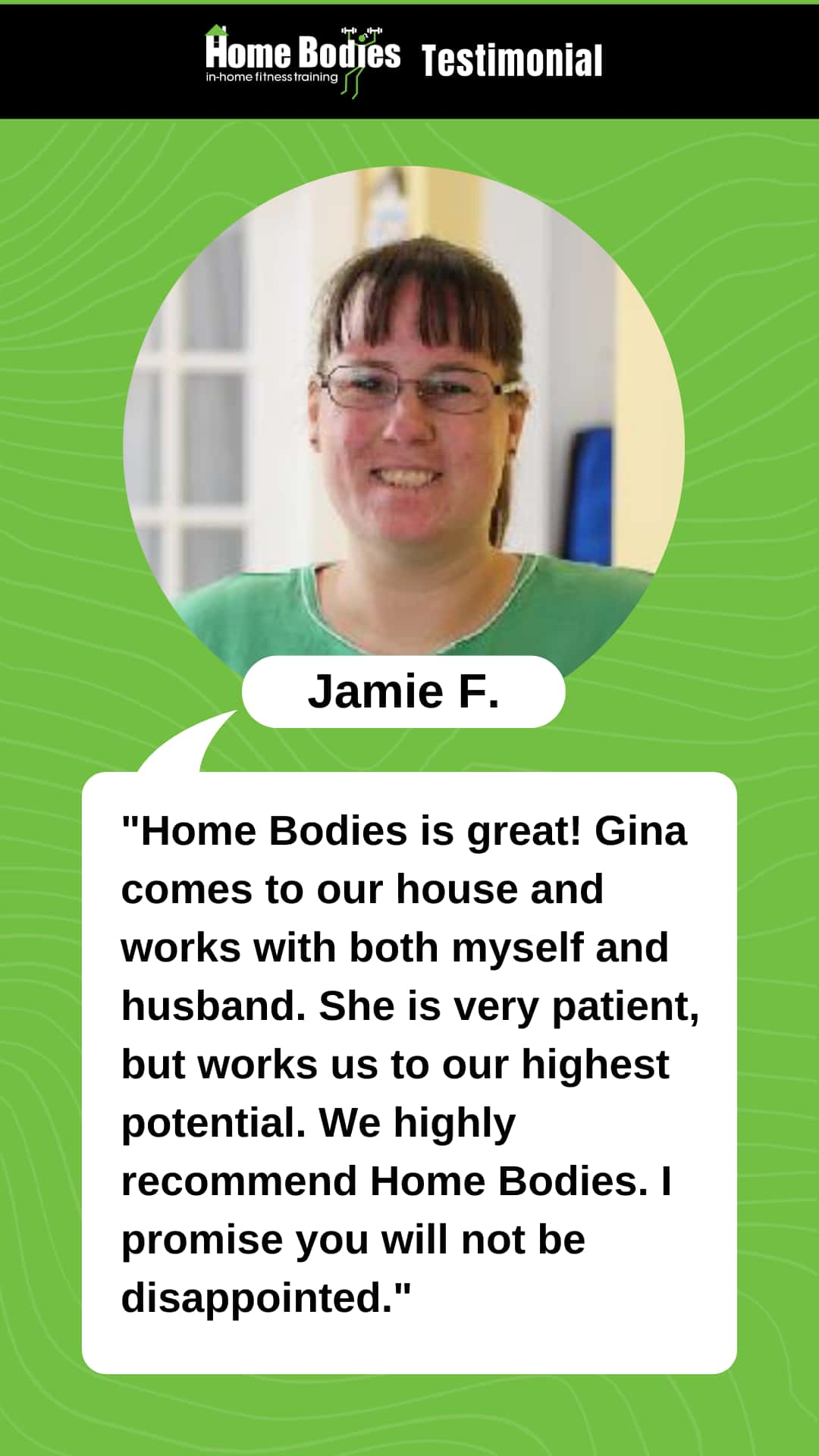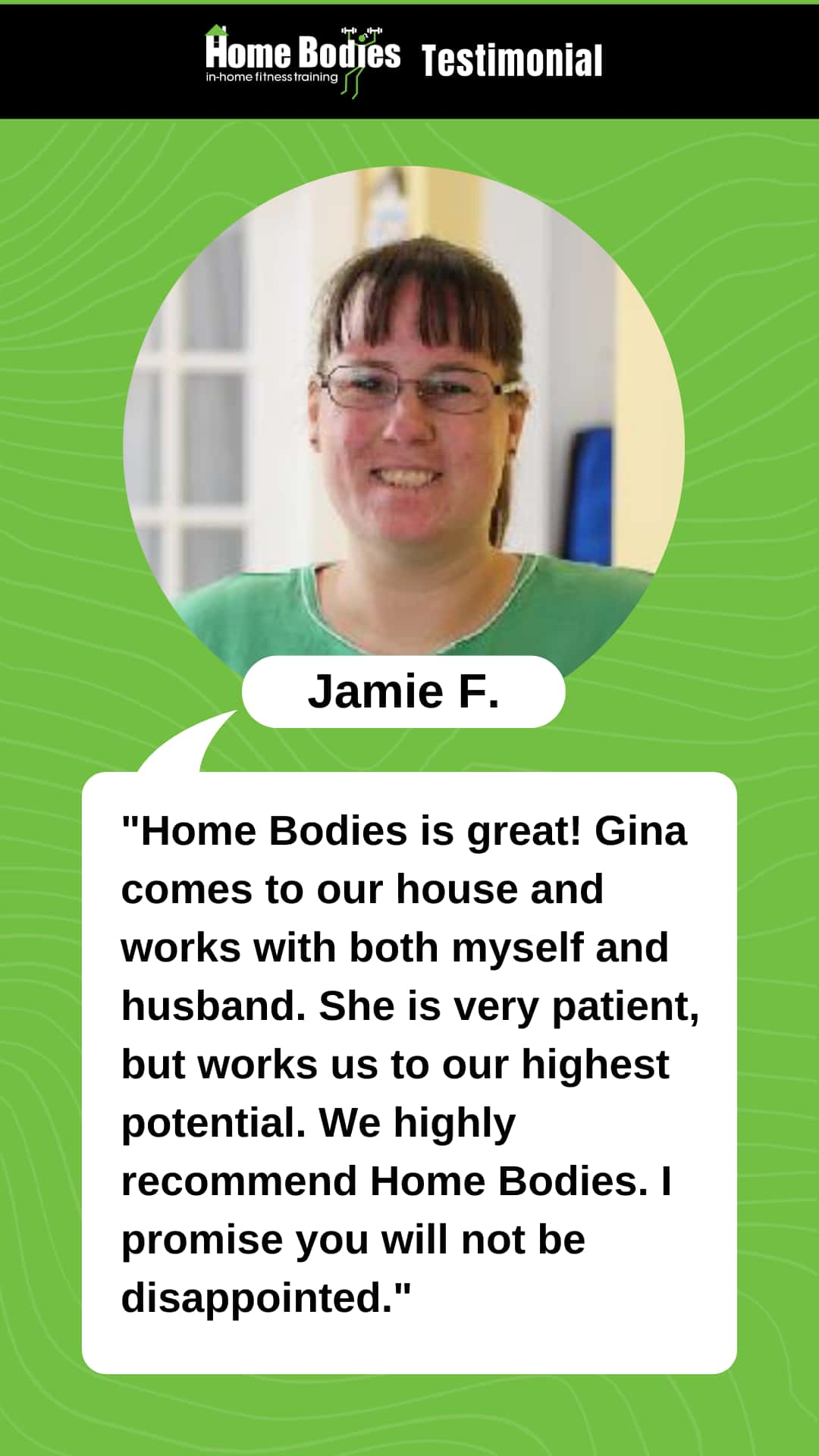 "I was so nervous the first time I met Gina...I mean, this is someone who was way more fit than I who was going to be taking my measurements...and well, I was afraid of her being a little bit of a drill sergeant!

Nothing could be further from the truth. While she does expect me to push myself, I find that it is in a very encouraging way. She gives me tips to break out of negative cycles, and ways to deal with situations that in the past would have derailed my efforts to lose weight and be healthy. The program Gina has designed for me is easy to follow...and results are seen quickly!

It's only been three months, but I've lost 24 pounds of fat, and...get this...a total of 31.5 inches, including 12 inches off my waist alone! I actually believe that my goals are attainable--something I did not believe just 6 months ago!

I've really enjoyed the fact that my trainer will listen to what I have to say and will tweak my workouts for my own body...she gives me tips on how to make it through the difficult times.

Gina is great...I think that her desire to truly see someone achieve their best, while encouraging them, and giving them the knowledge to empower themselves is the best part. She isn't out to have me buy personal training twice a week or anything like that...she would rather that I gain some autonomy and learn how to depend on myself for the motivation. Again, her sharing of her knowledge and why things work is a real benefit! Everyone needs a Gina!"

Jessie Mills, Seabrook NH.
Lost 100 pounds with Home Bodies!


UPDATE on Jessie after not training with Gina (but training on her own) for a few months:

"I'm doing really well. I'm playing around with my workouts and really enjoying it. Lately I took out a Billy Banks Bootcamp workout tape ( Lots of strength training with bands in the tape, as well as squats and kicks for legs) I had bought years ago. It's quite the workout, but I'm so proud of myself. I used to not be able to do the complete tape, I can do it now, and while I'm still a little sore the next day, I can do it! I'm also doing a 1 hour yoga type exercise tape. Amazing what a workout that is. As for my training for the 5k, I'm still doing it. This week I'm running 13 minutes, walking 2, x2. I feel great, and love to run. I never thought I would ever say that.

While I'm not sure of my measurements, I have seen a real difference in clothing. My pants are starting to get loose, which is great. Those hips and thighs have been stalled for all too long. Finally, today was a moment of victory. I've finally broken through that plateau and have reached the 100 pounds total lost! I'm so excited."