Danielle had never appeared in a pageant before our work together!
Danielle Rocco had a BIG goal, and I was here for it! As a personal trainer, I sometimes work with clients who have an event coming up that they need to work extra hard to prepare their body for. Last winter Danielle Rocco called asking for me to help her in her preparation running for the The Mrs. NH Pageant this year! She started her fitness program with Home Bodies back in February and she hardly missed a beat leading up to that day. She also focused on making her already-good diet even better and healthier with our step-by-step guidance that was designed especially for her lofty goals.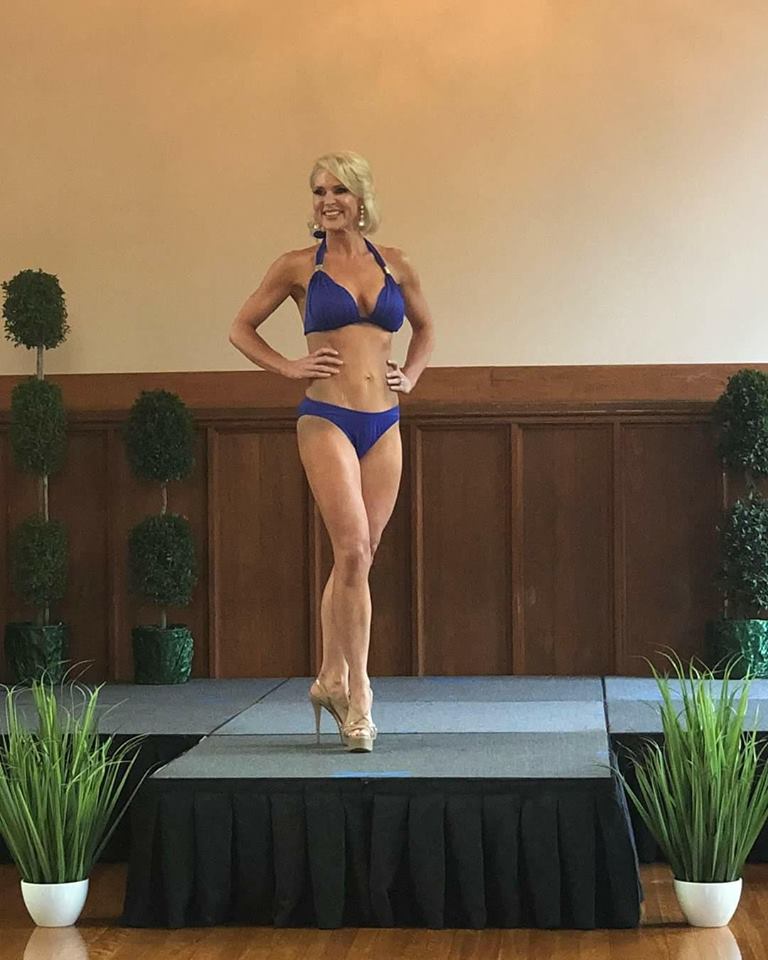 It's not easy to appear onstage in a bikini, but Dani totally rocked it!
---
We had one major obstacle on our hands however — Danielle was involved in a car accident three years ago and as a result has dealt with chronic pain in her neck ever since. 

---
The pain was so bad that getting out of bed was impossible for a long time. She would rally up her strength to start a workout plan, but each time the pain would quickly derail her. I was in charge of coming up with a plan that did not cause the neck pain to get worse. Since the pain affected Danielle's ability to do everything from drive to work to sleep, of course she was scared of making the pain even worse. So with that information in mind, I came up with an effective plan for her that also avoided any running, jumping, jolting, straining in order to protect that neck while gently stretching and strengthening it.