Meet Sue Peavey of Wakefield MA, Home Bodies client of the month for March 2012!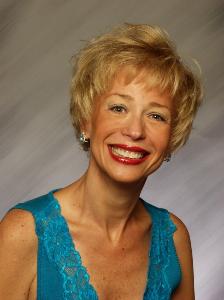 "I belonged to several different gyms in the past, and have had personal trainers. I had a routine of going to the gym twice per week, and I also did a lot of walking. However, during the past few years I developed some health symptoms including dizziness and loss of strength particularly on my left side. My trainer at the time had no idea on what to prescribe as I was having a lot of trouble with my balance. After a few tests it was determined that I had a condition called cerebellum ataxia. I needed to find someone who could help me with my symptoms and I no longer felt comfortable going to the gym.

Finding Donna Fuller, one of the Home Bodies trainers, was a lifesaver for me. She offers encouragement when I need it and helps push me to the next level. She really did her homework on my disease prior to our first visit--I was impressed. I like the fact that she comes to my place and works around my schedule. Working with Donna at home has been an absolute godsend. There are days where my condition is worsened, such as rainy days, and Donna will change things around a bit as needed.


---
Because of my condition, I walked like Frankenstein when we met. Now, my gait is back to normal and I can get out and about again.
---


We have also worked on my confidence. Things that most of us do everyday are harder for me, such as going to the mall. I sometimes need a carriage to hold onto for steadiness. I'm getting more comfortable all the time.

I look forward to doing my exercises each day. We worked a lot on building strength, stretching, walking on an uneven surface, walking in general, and loosening up the fascia via foam rolling, and agility and balance exercises.

Donna is so knowledgeable about my rare condition. My trainers in the past had no idea what to do with me. I look forward to our meetings. Regarding nutrition, I do Herbalife shakes and overall make a point to make healthy choices. I try to follow my regimen every day. Donna also assisted me in finding the correct sneakers and in purchasing a treadmill which I use every day.

Trainers are not only for people who want to lose weight--they can be for people who just want to keep moving and are motivated to rejoin society. Do not become a couch potato afraid of getting out there. Someone coming to your home in your known environment is wonderful physically and mentally.

I live in Wakefield, MA and grew up in Medford. I am retired, but previously I worked in High Tech. I have 3 Shih Tzu fur babies which keep me very busy. While I am sure there are many who use Home Bodies for straightforward weight loss, there are many out there like me that have mobility issues. Having Donna Fuller in my life with her constant updates as she reads up on my condition, always trying to find an exercise to help me is really wonderful. She wants to help and believes wholeheartedly 'if you don't use it you lose it.' After having Donna in my life I feel like a member of society again. She has given me the push that I needed. Thank You!!!"

Click here to return to Client of the Month page