If you're looking for in-home personal training in North Reading MA, you're in luck! Home Bodies offers personal training to North Reading MA and has since 2004.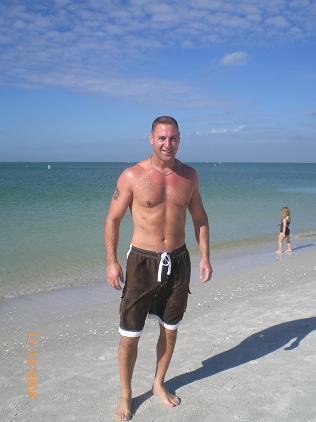 The confidence Peter has now in his body and his fitness is unmistakable!
"I have been working out regularly all my life, but I was really, really stuck in a rut before Home Bodies. I would go to the gym 2-3 times per week and pretty much do the same routine. I had a strength training split and did 20-30 minutes of cardio on the elliptical. I did no core training at all. I didn't know what to change to improve my results. I figured I knew enough about working out that I didn't need a trainer.

However, one day I just got curious about what was out there, and I googled personal trainers in North Reading MA and saw that one of my co-workers, Darlene Mack, trained with Home Bodies. I also noticed some people I knew from growing up in Medford. I was looking for a trainer because I was feeling stale with the same old workouts. In her testimonial, Darlene expressed exactly how I felt that it boring to do the same old thing. I was also interested in learning how to maximize my time with workouts. I was up to doing 3-4 sets of things, and I still wasn't happy with my physique. I could never seem to lose the last few pounds.

I got started with Gina by meeting with her at my home in North Reading MA for a consultation. As we continued on, I was really loving it. I had new workouts that totally kicked my butt and I was making progress with my strength, my appearance and the balance of my body. Unfortunately, my chronic back pain reared its head. This is something I deal with that isn't related to my workouts. I was totally bummed out that the pain came back in my back.