Frequently Asked Questions
about Home Bodies in-home
fitness training

I have never had a trainer before. What can I expect?

Contrary to what you may see on reality TV shows, a personal trainer is not someone to be afraid of and most of the Home Bodies trainers are NOT 'drill-sargeant' types. Your trainer will first meet with you for a consultation. The consultation gives the trainer a chance to get to know you and decide which course of action is best for you. The consultation also gives you an opportunity to meet the trainer and find out if the trainer we send is a good match for you.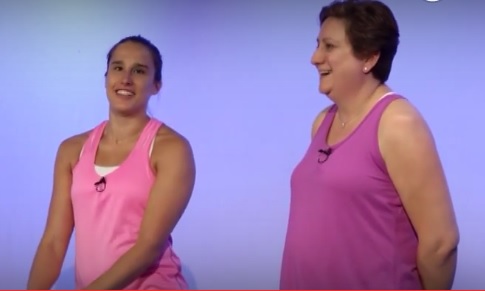 How is having an in-home trainer different from hiring a trainer at the gym?

If you would like to perform some or all of your workouts at home, it makes sense to have an in-home trainer, because that way the trainer can work with you in the same setting and with the same equipment and conditions that you have for your home workouts. For example, the dumbbells and resistance bands you use at home might be different from the ones at the gym--and the home trainers quite often give you exercises that "use" your home such as step-ups on the stairs, dips off a chair, or push-ups against a counter top. You will also enjoy the convenience of having the trainer come to you. If you only have a certain amount of time per week you can dedicate to exercise, working out at home just makes sense. The primary reason that people give up exercise is lack of time. By working out at home, you can get your workouts done in less time and you will find it much easier to stick with your exercise program. You can still be a member of a gym if you like, but it's a good idea to have an at-home 'back up plan' for times when you can't, or don't want to, get to the gym.



Can your trainers come to my fitness club or gym?

We are willing to travel to health clubs, gyms, and fitness studios for personal training appointments and to design exercise programs using the equipment at the gym. Be sure to inquire if the management at your gym allows 'outside' trainers, meaning trainers who do not work for or rent out of the facility, to enter the facility with members. Some of our staff have permission to train out of specific gyms, so it never hurts to ask us what is available in your area for training in a fitness center or gym. Some of our trainers also maintain a studio space where you can meet with the trainer and use the equipment available at the studio.


What types of services do you offer?

We offer program design, exercise and nutrition consulting, yoga and personal training. Click here for a full list of Home Bodies programs.

Program design is an excellent way to enjoy an exercise routine designed by an expert without spending all the money you would with regular personal training. Program design is when a Home Bodies trainer meets with you to evaluate your fitness needs, and then designs an exercise and/or diet program to help you achieve your goals. During these appointments you will be trying out and learning the exercises you will have in your program, but you will not perform a full workout because we need all the time to instruct and explain your workouts that you will be doing on your own. We can meet with you on an ongoing basis, such as once every month or once every six weeks, to change or update your routine as necessary to ensure optimal progress. Follow-up appointments for form checks are always available.

Exercise consulting is a "troubleshooting" service. During exercise consulting, we sit down with you and evaluate your current exercise program and the results you have obtained with it, along with any problems or injuries you have come across as a result of the routine. Some people schedule exercise consulting because they like the results of their exercise routine, but they are worried that it takes too much time and they hope to find a way to achieve the same results but in less time. Some people don't mind their routine but they have not achieved the results desired, such as losing all the weight they wanted to, and want some guidance on what they can do to improve their results. Some people have become injured with their current exercise routine and need some rehabilitation exercises, preventive exercises, and a modification to their routine so they do not get injured again.


Nutrition consulting is where we sit down with you to discuss the current state of your diet and how to make changes or improvements to give you better health, more energy, strength and stamina for your workouts, and muscle building and/or fat loss if you would like those things. Even if you have a good idea of what it means to "eat healthy," different exercise programs require different nutritional parameters to maximize the results of your exercise. For example, weight lifting leads to better body toning and greater fat loss when you consume certain amounts of carbohydrates at particular times during the day. If you do not know the nutritional requirements your exercise program places on your body, your workouts will not accomplish as much. We also provide both psychological and practical tips and techniques to make it easier to follow your nutrition plan. We help you make your nutrition plan fun and enjoyable--not about deprivation and "starving yourself." With our help you can eat well but still have room for some "treats." We can help you incorporate going out to eat and having your favorite foods occasionally so that you can realistically follow the plan for life. We also help you navigate the confusing world of supplements so you can find out what's worthwhile for you to take and what is just a waste of money.

Personal training is when you perform full workouts with your trainer. Personal training offers the most accountability and motivation for clients because you are obligated to your trainer due to the frequent scheduled workouts. The trainer will come with your workout planned out and will instruct you during the workout. We will check form, make sure exercises, weights and reps are appropriate, and monitor the speed, intensity and duration of your cardio. We will also work with you on flexibility, soft tissue work and preventive or rehabilitative exercises as needed. Most common is for the trainer to meet with you once per week, and for you to perform additional workouts during the week on your own as instructed. We will plan those workouts for you and leave them with you so you always have an organized workout designed by the trainer to follow. You may meet with us as often as five times per week for personal training, or as infrequently as every other week. Remember, you can always opt for program design if you would like to have a trainer design your workouts and you would meet less often, but you will not be performing workouts during those visits because we need all the time to fully explain what you will be doing on your own.


How long are the sessions?

Appointments are typically 1 hour. Initial consultations are 30 minutes, so an initial session plus an initial consultation is a 90-minute appointment. Appointment lengths are approximate--we are much more concerned with giving you what you need than with the length of the session. We will work with you to make sure you are getting exactly what you need. We have some new 45 minute options available for appointments as well.

Do I need a home gym or lots of equipment in order to train at home?

No. Any necessary equipment will cost less than $50 and is provided by the trainer during the time you work with us if you do not wish to purchase it. You will be amazed at how much variety your routine will have even without a full home gym. While we do not require more equipment to guarantee great results for you, if you are interested in using additional equipment we can advise you on which pieces would be most useful and can design routines to incorporate it.


How much space do I need to exercise at home?

All you really need is a 6-foot by 6-foot space on the floor.


How do I perform cardio at home?

If you do not own a piece of cardio equipment such as a treadmill, the trainer can design your exercise routine so that you do not need formal "cardio" to experience the benefits of cardiovascular exercise. This is accomplished through circuit-style exercise where you do not stop to rest between exercises, or cardio exercise that can be done indoors without much space. Going outdoors for some of the cardio is also an option.


What makes your program different from other weight loss programs?

We guarantee results, for one thing. We also work extensively with you to create a program you can live with and be happy to follow for life. The program is flexible enough to fit around your lifestyle. The program is more effective than most because it's based on science, not the latest fad or hype.  

Click here for more reasons why Home Bodies is different from your average personal trainer.
Click here for a full list of Benefits of training with Home Bodies.

How was your program developed? 

Our programs are based on the study of exercise physiology and nutrition. We combine our years of experience as trainers with the "book knowledge" we have from our college degrees and certifications. We design everyone's program individually, and constantly re-test and re-assess your program to ensure that it is working at the absolute best level for you, your life, and your body.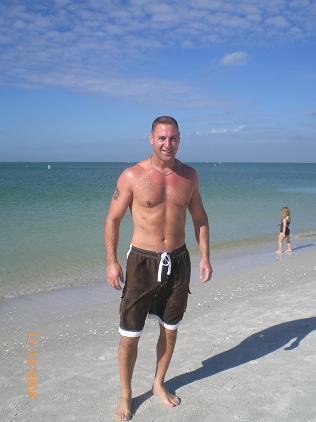 What are your qualifications? Have you been professionally trained or certified?

All of the Home Bodies trainers are nationally certified. Some of us have four-year degrees. Gina Paulhus, owner of the company, is the author of the weight-loss book "Mind Over Fatter." We all have at least three years of experience as personal trainers.


What is your educational background?

I (Gina Paulhus, the owner and head trainer of the business) am a Nationally Certified Personal Trainer with a Bachelor's degree in Psychology and a minor in business. I have lots of hands-on experience and I spend approximately 10 hours per week studying exercise physiology and nutrition.


What do I need to get started on your program? 

You simply need to be ready to make a change in your life to become healthier. You also need to be willing to meet with us for a complementary consultation. 


Do I have to sign a contract or purchase many sessions to get started? 

Absolutely not. We do not believe in "locking in" clients by getting them to commit to a large number of sessions. We believe personal training should be about you, not us, and we want you to have full control at all times about whether or not you continue with us. We do allow you to "reserve" your desired day(s) of the week and time slots on a monthly basis, and if you choose to do that we provide a price discount on the sessions you reserve for the upcoming month.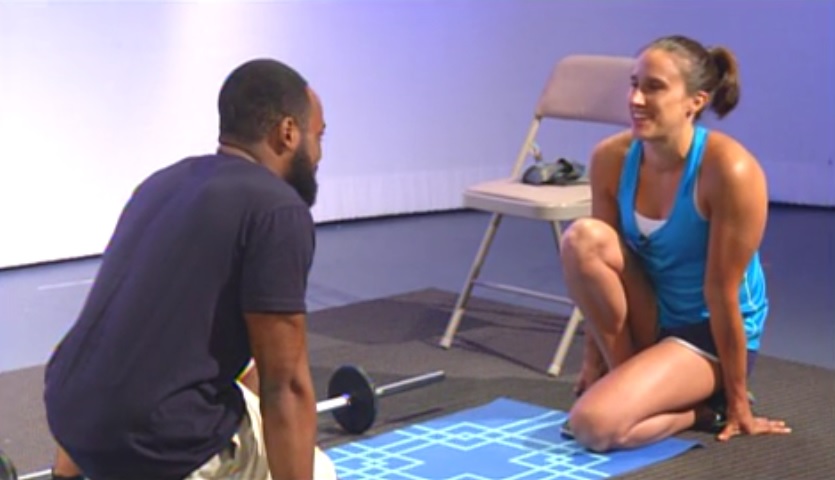 Can I save money by purchasing a bunch of sessions at once, or meeting with the trainer more often?

You can pre-pay for the upcoming month's worth of sessions (which could be just one session, or twenty-five sessions, depending on how often you train with us) and receive a $10 discount off regular session rates. The rate is the same no matter how often you train with us for personal training.


What are your rates?

Our trainers do not come cheap, but we take your results very seriously and are worth every dime. Rates vary based on how sophisticated your program needs to be and on our travel time. Please fill out the Quote Request form on this page for a rate quote.
How do I pay?
We have a variety of options for your convenience. Click here for ways to pay for your personal training visits.


What will take place during my 'initial consultation'?

During the initial consultation the trainer will ask you some questions about your health and exercise background and what you are looking to achieve with your workouts. We will then be able to present a plan for you to help you move forward and achieve your goals. You will also get the opportunity to ask the trainer any questions you have about the program, and you will have the opportunity to meet the trainer and see if his or her style and personality are a good match for you.


What will take place during my first workout session?

The first session is low-key. We will introduce you to the exercises that we decide are best for you. It will be more about learning the movements than about exerting and straining. You will leave with a full understanding of what to do for your next workouts. If part of your goal is to lose weight or inches, we will also take baseline measurements if you are comfortable with that. We recommend taking measurements because seeing the progress is motivating--but it's not required.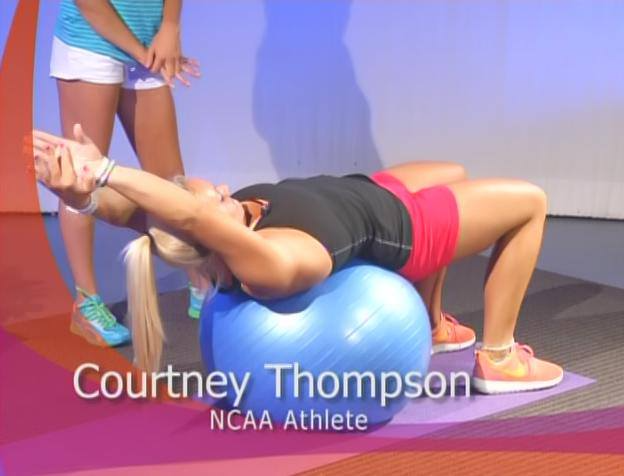 What kind of results have your clients achieved?

Our clients have had varied and diverse goals when it comes to why they began working with us. For clients who follow our program, we have a 100% success rate for them achieving their desired goals. *Not all clients stick with our program!

For some client testimonials, click here: Here's what our clients have to say about their experience with Home Bodies.


What happens after I have reached my goal?

Many clients continue to work with us, although sometimes less frequently than they did when they started out. Whether or not you continue is completely up to you. We teach you how to work out effectively and how to maintain your progress. We do not keep our workouts and methodologies a "secret" from you--you gain an education in working out and eating right while you work with us. However, many clients enjoy the camaraderie they develop with the trainer and enjoy the motivation and increased stimulation it provides to continue working with us. Whether you continue working with us or you go off on your own, you will be equipped to successfully maintain your progress. We also keep you up to date on the latest health, fitness, and weight loss news via our bi-monthly newsletter.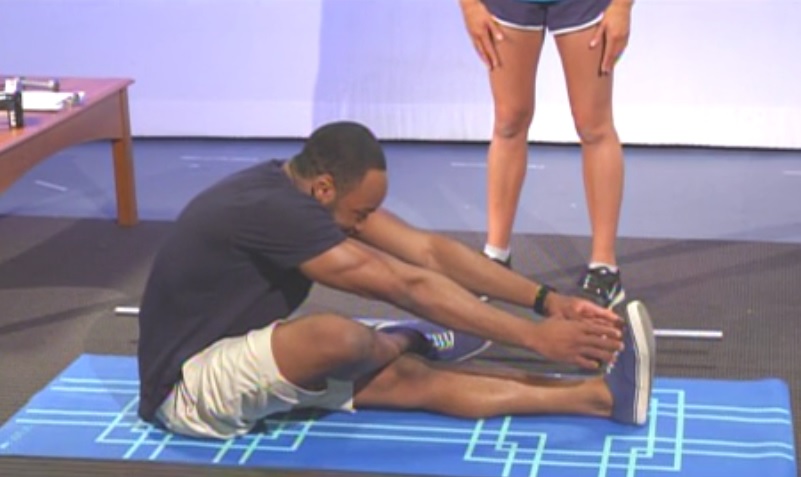 Once I lose the weight and get in shape, how do I maintain it? 

You maintain your weight loss and/or increased fitness by following a modified version of the diet and exercise that led you to your desired weight, which is typically less stringent than your program was during the weight loss phase. 


Do you provide any Guarantees on results? 

Yes! We offer a money-back guarantee that if you follow the program as designed by your trainer you will achieve the results we've decided on together in the time frame we have specified. We also use customer surveys to ensure that we're creating a 'wow' experience with the quality of our services. We will refund money for any training session conducted in the last month at any point if you are not 100% satisfied.



What makes you different from other fitness trainers? 

Besides the fact that we guarantee your results, we are very accessible (responding to calls and emails promptly) and we offer training seven days per week, from 5am to 10pm. We design a unique program for each individual, and we welcome your feedback on how to make your program and your experience with us better. Click here for more on What Makes Us Different.