How was your program developed? 

Our programs are based on the science of exercise physiology and nutrition. We combine our years of experience as trainers with the "book knowledge" we have from our cdegrees and certifications. We design everyone's program individually, and constantly re-test and re-assess your program to ensure that it is working at the absolute best level for you, your life, and your body.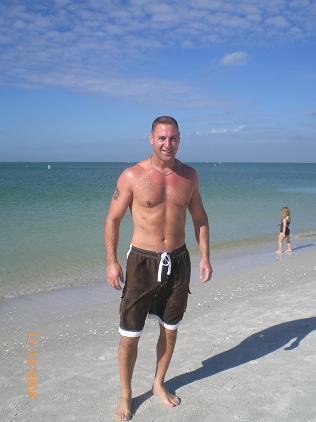 Peter Accolla got started with Home Bodies Personal Training recently and absolutely loves the results!
What are your qualifications? Have you been professionally trained or certified? 
All of trainers who work at Home Bodies Personal Training are nationally certified. Gina Paulhus, owner of the company, is the author of the weight-loss book "Mind Over Fatter" as well as the book "Change Your Weighs." 
What is your educational background?

I (Gina Paulhus, the owner and head trainer of the business) established Home Bodies Personal Training in 2004 after starting my career as a YMCA trainer in 1997. I am a Nationally Certified Personal Trainer with a Bachelor's degree in Psychology. I have lots of hands-on experience and I spend approximately many hours per week studying exercise physiology and nutrition to this day. I have my Pregnancy and Postpartum Corrective Exercise Certification which allows me to dispense corrective exercise for all types of issues, even ones beyond being postpartum. See more about my PCES offerings here.
I have injuries. Is your program safe for me? 

All of our trainers are capable of performing full body assessments to determine which parts of your body may be out of alignment. We can use that information, combined with your description of symptoms, to design a program that, at the least will not make your problems worse - and usually will actually reduce pain and symptoms due to increased body balance and improved fitness levels.


What do I do to get myself prepared to get started Home Bodies Personal Training? 
You simply need to be ready to make a change in your life to become healthier. You also need to be willing to meet with us for a complementary consultation. 


Do I have to sign a contract or purchase many sessions from Home Bodies Personal Training to get started? 
Absolutely not! We do not believe in "locking in" clients by getting them to commit to a large number of sessions. We believe personal training should be about you, not us, and we want you to have full control at all times about whether or not you continue with us. We do allow you to "reserve" your desired day(s) of the week and time slots on a monthly basis, and if you choose to do that we provide a price discount on the sessions you reserve for the upcoming month.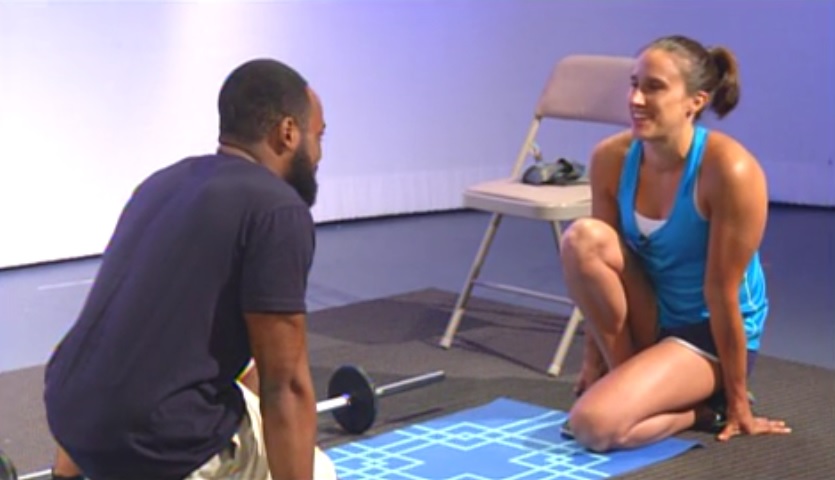 Nothing beats having your trainer show you exactly how a move should be done for best results!
Can I save money by purchasing a bunch of sessions at once, or meeting with the trainer more often?

You can pre-pay for the upcoming month's worth of sessions (which could be just one session, or twenty-five sessions, depending on how often you train with us) and receive a $15 discount off regular session rates. The rate is the same no matter how often you train with us for personal training.


What are your rates for Home Bodies Personal Training?

Our trainers do not come cheap, but we take your results very seriously and are worth every dime. Rates vary based on how sophisticated your program needs to be and on our travel time. Please fill out the Quote Request form  for a rate quote.
How do I pay my bill at Home Bodies Personal Training?
We accept cash, checks or cards during in-person visits. We can also send a credit card or PayPal invoice for virtual sessions or if you prefer.


What will take place during my "initial consultation" with Home Bodies Personal Training? 

During the initial consultation your trainer will ask you some questions about your health and exercise background and about what you are looking to achieve with your workouts. We will then present a plan for you to help you move forward and achieve your goals. You will also get the opportunity to ask the trainer any questions you have about the program, and you will have the opportunity to meet the trainer and see if his or her style and personality are a good match for you.



What will take place during my first workout session with Home Bodies Personal Training?

The first session is low-key. We will introduce you to the exercises that we decide are best for you. It will be more about learning the movements than about exerting and straining. You will leave with a full understanding of what to do for your next workouts. If part of your goal is to lose weight or inches, we will also take baseline measurements if you are comfortable with that. We recommend taking measurements because seeing the progress is motivating - but it's never required!

We work with those in all ages and stages! Colin is a gifted runner and he uses strength training to support his running and help maintain his weight loss.
What kind of results have your clients achieved? 
Our clients have had varied and diverse goals when it comes to why they began working with us. For the Home Bodies Personal Training clients who follow our program, we have a 100% success rate for them achieving their desired goals. Not all clients stick with our program, of course. But the ones who do truly thrive. Many say they are in better shape now than they were 10 years ago!

For some client testimonials, visit this page: Here's what our clients have to say about their experience with Home Bodies.


What happens after I have reached my goal?

Many clients continue to work with us, although sometimes less frequently than they did when they first started out. Whether or not you continue utilizing our services is completely up to you. We teach you how to work out effectively and how to maintain your progress. We never keep our workouts and methodologies a "secret" from you - you gain an education in working out and eating right while you work with us. However, many Home Bodies Personal Training clients enjoy the camaraderie they develop with their trainer and enjoy the motivation and increased stimulation and variety it provides to continue working with us. Whether you continue working with us or you go off on your own once you're at your goal, you will be equipped to successfully maintain your progress. We also keep you up to date on the latest health, fitness, and weight loss news via our monthly newsletter.


Once I lose the weight and get in shape, how do I maintain it? 

You maintain your weight loss and/or increased fitness by following a modified version of the diet and exercise that led you to your desired weight, which is typically less stringent than your program was during the weight loss phase. At Home Bodies Personal Training we are accustomed to easing clients into the trecherous maintenance phase successfully. The reason that the maintenance phase can be so trecherous is that it's easy to let your guard down once you feel you've "made it." We can teach you how to loosen the reins a bit without giving up your great results.

Do you provide any Guarantees on results? 

Yes! Home Bodies Personal Training offers a money-back guarantee that if you follow the program as designed by your trainer you will achieve the results we've decided on together in the time frame we have specified. We also use customer surveys to ensure that we're creating a "wow" experience with the quality of our services. We will refund money for any training session conducted in the last month at any point if you are not 100% satisfied.


What makes you different from other fitness trainers? 

Besides the fact that we guarantee your results, we are very accessible (responding to calls and emails promptly) and we offer training seven days per week, from 5am to 10pm. We design a unique program for each individual, and we welcome your feedback on how to make your program and your experience with us better. Learn what makes us different at Home Bodies Personal Training.
I'm still not sure this is for me - or which program I should choose.
Then the 15 minute Free Consultation will be perfect for you! Find a time on My Calendar right now.