Claire has been working with Gina since 2007. We have done lots of work with food logging and nutrition especially earlier on to help Claire learn to eat regularly even when busy so that she doesn't become ravenous. Claire has been able to consistently incorporate more lean protein and produce into her diet than ever before with Gina's help.

A big challenge for Claire has been her consistency. Because she works so much and tries to spend as much free time as possible with her son, her husband, and her huskies, there is not a lot of extra time in her week. Also, working very late and having to work weekends being in the hotel industry really can make it a challenge to keep consistent with workouts. Sometimes Claire can be somewhat of a 'weekend warrior' doing lots of exercise when she has the occasional day off from work only to let a week or two go by without exercising at all when she gets super busy and stressed. However, over the years Claire has learned that doing something is better than doing nothing and consistency trumps all else. I am very proud of Claire for hanging in there even when it felt like making time for exercise or having the extra energy to do it felt impossible. Claire never gives up, and that is what I like most about her. She also keeps a sense of humor about her life, which helps when things seem frustrating.

"I don't like trainers who yell and scream," says Claire. "I like that Gina is hard on me while we work out and pushes me, but she is calm. I don't need to feel bad about myself when I am trying to do a good thing and work out. Some people like that 'Jillian Michaels' screaming stuff, but it's just not for me. It's nice to know there are trainers out there who aren't like that."
Claire's Advice to Those Who Are Very Busy But Still Want to Get and Stay in Shape:
Find the time of day that works best for you. I am a night owl, and oftentimes it works better for me to exercise very late at night when I get home rather than set my alarm early in the morning.
Keep trying new workouts. The more exciting you can keep it, the more your interest will stay there.
Don't get discouraged when you miss workouts. Just jump right back in the saddle as soon as you can. Take advantage of vacation time or days off to get in extra workouts.
Personal Trainer Amesbury MA: Get Started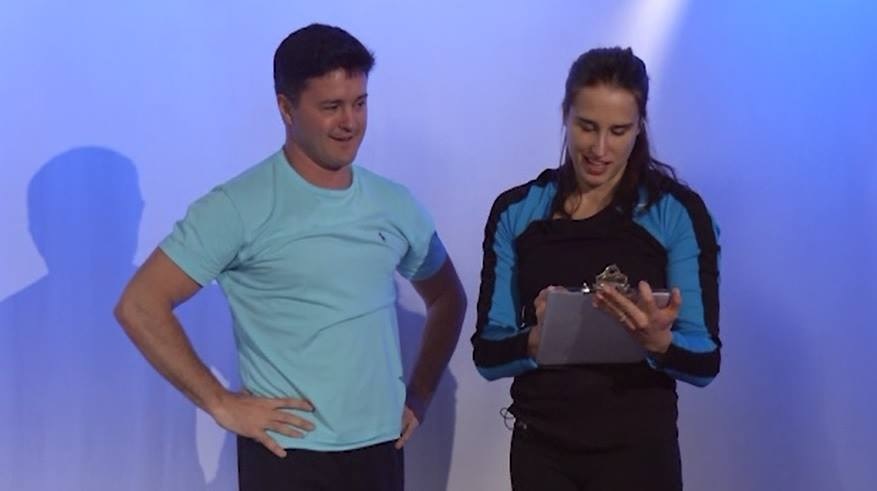 If you need a personal trainer and live in Amesbury MA, we would love to help!
In need of an in home trainer in Amesbury MA? We offer in person visits as well as video calls! Go here for a Price Quote. You can also book a 15 Minute Discovery Call to talk to us about what you're looking for.