Personal Training in Windham NH:
Meet Dick Blinn, Home Bodies client
of the month for December 2012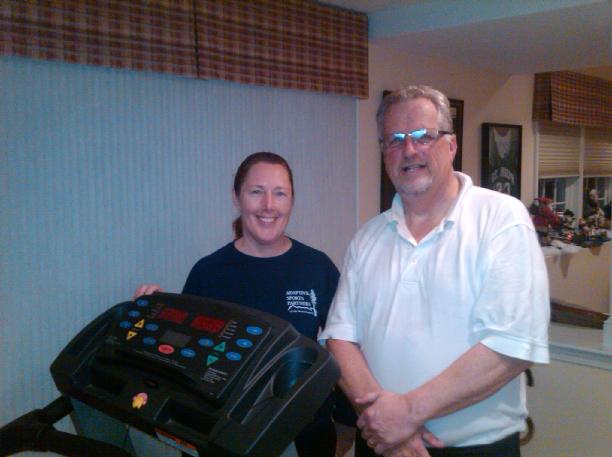 "I was always active in sports in my youth playing mainly basketball, baseball and skiing. I played varsity high school basketball. I skied up until 2 years ago.I was mostly limited to treadmill and stationary bike but very inconsistent. I would go 6 months at a time doing little to nothing.
I've never used a trainer before, but I thought I could use one, so I asked my wife to get me a trainer as a birthday present. It's been pretty much what I expected. I have seen the Biggest Loser and felt that it is not realistic due to time constraints in real life. I'm glad Tanya has been able to set up a routine for me that fits into my lifestyle.
When I started, my goals were to lose weight, become more flexible, and in general get healthy. The sessions are great and Tanya is a very positive motivator. We have experimented with a few different exercises and it's great to be able to mix things up. I appreciate that Tanya is a certified nutritionist: I've found the diet or nutritional advice very useful.
I have lost 20lbs, feel strong, and can now walk up 3 flights of stairs easily! I have adhere to the advice as much as possible, although time management is always a challenge.
Personal training is an investment in yourself. I'm sure there are many individuals like me who spend money on many things and many people but not on their own well-being.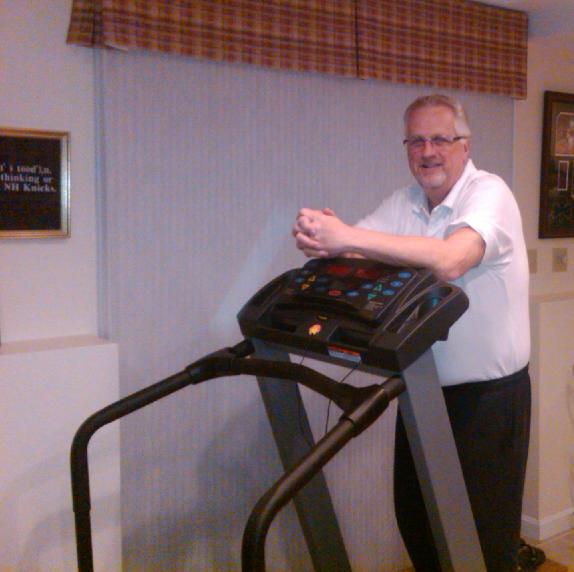 I currently reside in Windham, NH and grew up in Methuen, MA. I am an Executive VP/Regional President for a company who owns and manages skilled nursing centers. I oversee business in the 6 New England states. I like to fish and boat at Lake Winnisquam and spend time in Lauderdale by the Sea in the winter. I love to spend time with my family."
Click here to read about other Home Bodies clients of the month