If you in search of a personal trainer in Ashland MA, look no further! Home Bodies has got you covered. Let's hear from Melissa Turco about her experience.
"I was active in dance and tennis throughout my childhood, but didn't do much for exercise during my college years. I started taking aerobics classes at a local gym in Somerville after college when I realized I had gained weight and was having trouble keeping it off. Then I started medical school--and all forms of exercise went out the window! I joined a gym when I started residency and used the elliptical or bike as regularly as possible.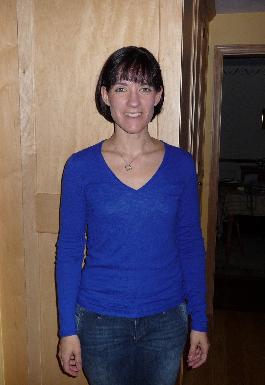 Melissa has fallen in love with home workouts!
In an attempt to keep my weight from slowly creeping up any further, I purchased an elliptical machine and treadmill for my home and tried to get myself to use those but found myself making excuses to avoid them. Instead, I would just sit around on the couch and watch TV. Being a single mom with a crazy work schedule, I couldn't do the usual gym thing and was bored with my options at home.

I didn't know how to do anything other than my cardio workouts. I thought finding a personal trainer would help motivate me by showing me different home workouts. I choose Home Bodies for personal training because I just couldn't find a time in my day to get to the gym. Most gyms offer childcare during the daytime hours, but not in the evening when I would actually need it, so that made joining a gym impossible. I thought a personal trainer might be able to help me get focused again and challenge me with different workouts than what I was able to come up with on my own and which clearly weren't working for me.

I did a search for at-home personal training and found Home Bodies. I read the website and realized it was exactly what I was looking for. I met with my trainer the following week and have been working with her for over a year now.