Need help with In-home Personal Training in Georgetown MA? Home Bodies would LOVE to help you, just as we helped Chuck Freedman and his wife, Jamie! Let's hear from Chuck about how he found his experience bringing in Home Bodies to help him and his family.

Chuck really enjoys the challenge and variety of his personal training sessions with Gina.
"My wife Jamie and I first started working out a few years after college just to make sure we stayed active. Our first attempts to work with a trainer didn't go so well. The workout didn't seem customized to what worked for me. I did not feel like my personal goals and the goals the trainer had for me were the same. I felt like I was just getting injured and straining my body. My whole body was not addressed in a balanced way. A few years went by without using trainers. 

Last year I really began to notice that I had lost some agility and speed and realized I was sitting a lot for work. Also, we just had our first child and I realized I needed to be able to keep up with him. My wife and I decided it was a good idea to train and had comfortable space downstairs. She set out to find gyms or fitness centers in the area. We figured we'd learn some things there and take it home to our home gym. However, we became aware that the Home Bodies service existed and the rest is history. 

"It's impressive that Home Bodies can provide someone who can design two unique workout plans and coach and administer them in tandem."
Working with a Home Bodies trainer was better and much more than what you expected. I thought I would learn some exercise routines and then we would work on our own. I thought having a trainer would be a temporary arrangement, but it has turned out to be ongoing, as we have been working with Gina for about a year. Having a trainer check in with me weekly and coach prevents me from hurting myself. I also learn different ways to challenge myself. I realized that once I learned an exercise routine there is still so much more that can be done as far as changing it up and advancing. My routines are all creative, constructive and personalized. It's much more interesting to work out having a trainer help you.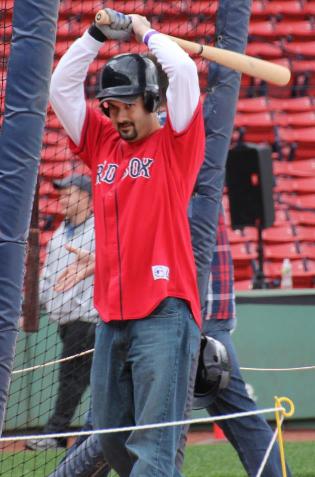 Chuck has found a big world of activities re-opened to him as a result of his newfound fitness levels.