Receive this Free Guide by signing up for our E-Zine. You'll get it instantly in your inbox.
Sign Up for Our Nutrition E-Zine if You Want the Free Guide the 5 Food Rules You Should Break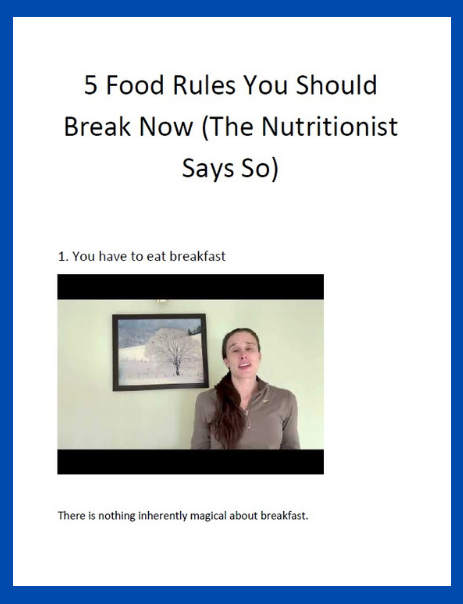 Click here to sign up and receive this Free Guide! Be sure to check off the box "Nutritionist" when you sign up to ensure you don't miss anything!