Having a hernia repair is like pushing the "reset" button on things. It gets you out of trouble - but it doesn't address the issues in your body that led the hernia to develop in the first place.
Did you know that hernia exercises can be so effective that 50% of people with hernias who don't even have surgery go back to the activities they love? That's saying a lot!1
I learned all about hernias firsthand - I developed one in my incision after a couple of emergency abdominal surgeries.
As part of my process of healing myself, I signed up for a core strengthening program that was designed to help those with a core injury in some way. After working the program for about six months I was able to reverse my hernia - without surgery! This result was confirmed via CT scan.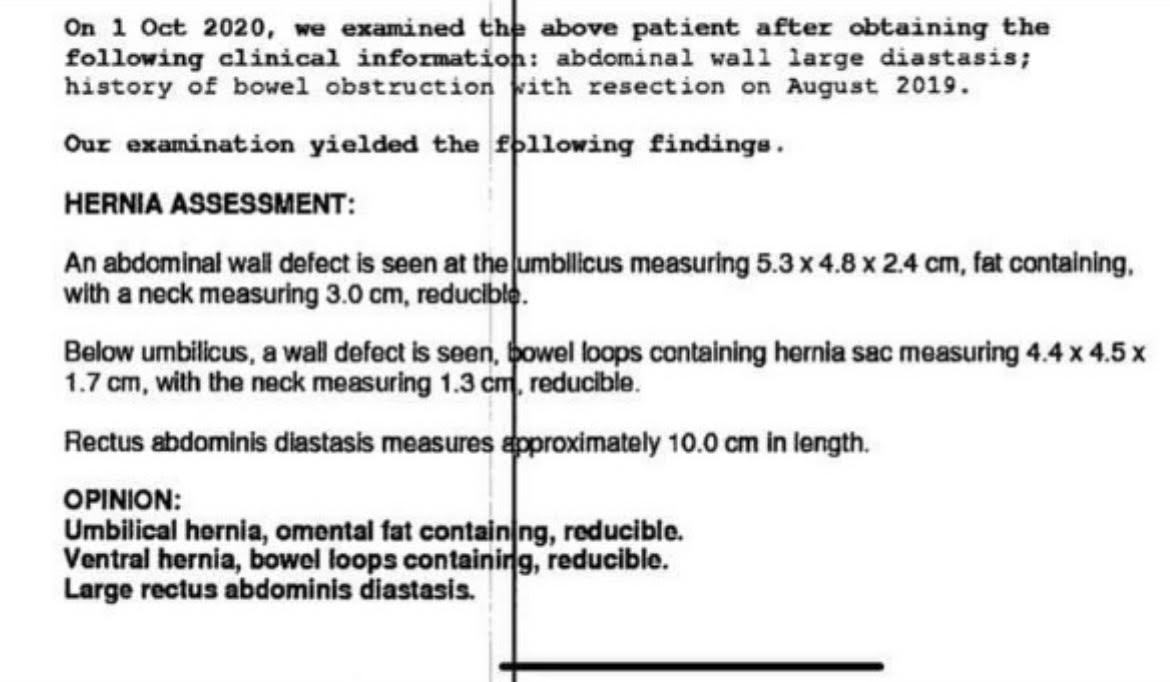 It was confirmed that I had two large hernias in August of 2019.

By February of 2020, six months into doing my hernia exercises, my hernias had been healed.
I now have confidence that I won't ever develop one again due the exercises I learned and the techniques I learned for daily tasks.  I loved my results so much that I felt compelled to take a course so that I could teach the program to others! The course covered how to faciliate healing of hernias with or without repair as well as prevent them. 

Here is a video to check if you could stand to improve your breathing system, which will help your hernia heal naturally.
In this course I learned about so much more than just hernias. I also learned that hernias are often a full body issue with the hernia being the symptom. Along the way I built upon the expertise I already had as a trainer in managing back pain, helping improve posture, healing diastasis (separation of the ab muscles along the midline), healing hernias, healing prolapse, and many other issues that can affect us from head to toe. A lot of these issues can be drastically helped with a few simple breathing exercises that are easy to fit into your day. It's pretty amazing stuff!2

With these core exercises I have learned and I now teach, I am proud and grateful that I have gotten myself back to living a pain free life which includes overcoming back pain that limited my ability to walk for years. So much S#*$ can go wrong when our core is weak or injured - or things are simply out of balance in our body.
Here is an exercise I used to heal my hernia. Do not perform any exercises without first being clearned to do so by your doctor.
I used to have to tape my hernia with kinesiotape just to get through the day. I was petrified to work my core since the doctors I met with scared me into believing my hernia would only get worse and worse with time. Now I am so tremendously confident in doing anything I want to do that I forget my hernia was even there! The hernia repair recovery exercises I performed were simple and easy to incorporate into my day. I can even do some of them while in the car or waiting in line at the grocery store. Now I am on a maintenance plan with them and it's not a big deal at all to keep up with them while I focus most of my time on other types of workouts.

Simply having hernia repair surgery and then hoping for the best isn't the way to increase your odds of success - in fact, hernia repair failure is pretty high. I don't mean to scare you, but with a few personalized simple core exercises you can really increase your odds of continuing on with a pain-free, hernia free life after surgery! It's seriously worth taking some time to learn about them. If you're still not sure it's for you, schedule a Discovery Call below and I'll give you an opinion on your situation at no cost.