Things to master when working out in early pregnancy - both for exercise and for life
One super important thing to master is a good 360 breathing pattern. This means that air not only expands toward the belly (belly breathing) but it also leads to the back ribs and side ribs expanding, too. This really helps manage pressure that can lead to diastasis of the abs as well as prolapse in some women. 
Another important aspect is to be sure that the breath goes all the way down to the pelvic floor. This helps train the pelvic floor to be responsive and takes advantage of the natural "trampoline-like" effect of rebounding strength with the stimulus of the breath.
Once those two things are mastered, it's imporant to check that you're able to maintain these patterns when you exercise. A good prenatal trainer can run you through a variety of exercises and screen for which ones make the most sense for you to stick with during this special time in your life.
Interested in scheduling a session to learn the basics of working out in early pregnancy?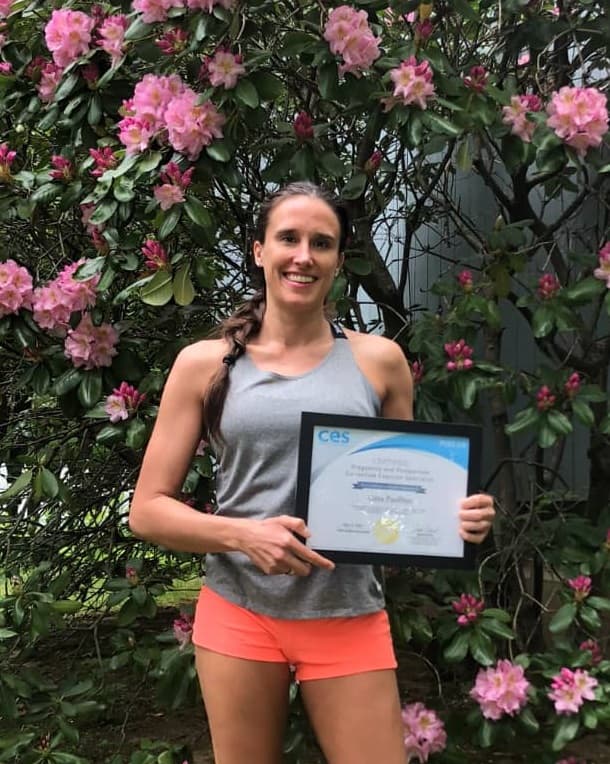 Great! I'd love to help. If you'd rather start with a 15 minute Discovery Call you can set that up here (it's Free). Otherwise you can fill out the form below and I'll get right back to you!
1 BMC Pregnancy Childbirth. 2017 Sep 5;17(1):286. doi: 10.1186/s12884-017-1460-z. Determinants of physical activity frequency and provider advice during pregnancy. Eilann C Santo 1 2, Peter W Forbes 3, Emily Oken 4, Mandy B Belfort 5
2 BJOG. 2015 Aug;122(9):1167-74. doi: 10.1111/1471-0528.13429. Epub 2015 Jun 3. Effectiveness of physical activity interventions on preventing gestational diabetes mellitus and excessive maternal weight gain: a meta-analysis. G Sanabria-Martínez et. al
3 Sanabria-Martinez G Garcia-Hermoso A. Effectiveness of physical activity interventions on preventing gestational diabetes mellitus and excessive materal weight gain: a meta-analysis. 2015 Aug;122(9):1167-74. doi: 10.1111/1471-0528.13429