Here are a handful of testimonials from readers who weren't just satisfied; they were THRILLED...

"Between family and work commitments and lacking motivation to get started, I haven't exercised on a regular basis for years, even though I've been meaning to for the longest time. Reading Mind Over Fatter made me want to get out there right away and exercise! After finishing each Strategy I couldn't help but move on to the next. The book clearly explains all angles, options, and potential obstacles a person can encounter when trying to get fit and fight fat. I've been exercising every day since I finished reading a couple of weeks ago, and I'm already feeling a difference."

Susan Rowe, Amesbury MA 


"Gina is super-knowledgeable, versatile, and extremely dedicated to the exercise field - in short, a true fitness coach who is committed to making sure you get results. Gina makes the process of getting in shape (or in better shape) enjoyable, doable and attainable. With her book's help, I was able to lose 14 inches and 14 lbs. in just 12 weeks - and stay committed to my fitness goals." 

Carolyn Dupree, Danvers MA 


"Do you want success guaranteed or double the pounds back? Gina Paolino is a motivator who will become your partner in developing an individualized program to success – Guaranteed for life." 

Magdalena, Portsmouth NH 


"If you feel like you've tried everything to lose weight and get in shape and failed at each one, this System is exactly what you need because nothing is left to chance. It covers all bases, including the physiology of what works and what doesn't, mental and psychological aspects of training, and the planning, implementation, and adaptation of your program over time. Perhaps more importantly, it's inspiring, motivating, and fun to read. It really gets you excited about working out." 

Bill Ferrero, MD. Kittery ME 
Here is how we've decided on this price, and why it's a great deal:
Each 325 pg. book is just $19.95. We decided to price the book like a regular paperback for the first printing only as a market test. This System is MUCH more powerful than a typical $19.95 book with some advice in it, but we needed to get the book out into people's hands FAST to build some BUZZ surrounding the book. We have 500 books available for this price. 

Here is why you don't risk a thing trying this program - in fact, you stand to GAIN in savings simply by giving it a try:
Mind Over Fatter comes with coupons for personal training and fitness coaching services and a 100% MONEY-BACK No-Questions-Asked GUARANTEE. If you decide that the book ISN'T worth your money, simply return it whenever it's convenient for you, and KEEP the coupons for personal training as a "Thank You" for trying to put your "Mind Over Fatter."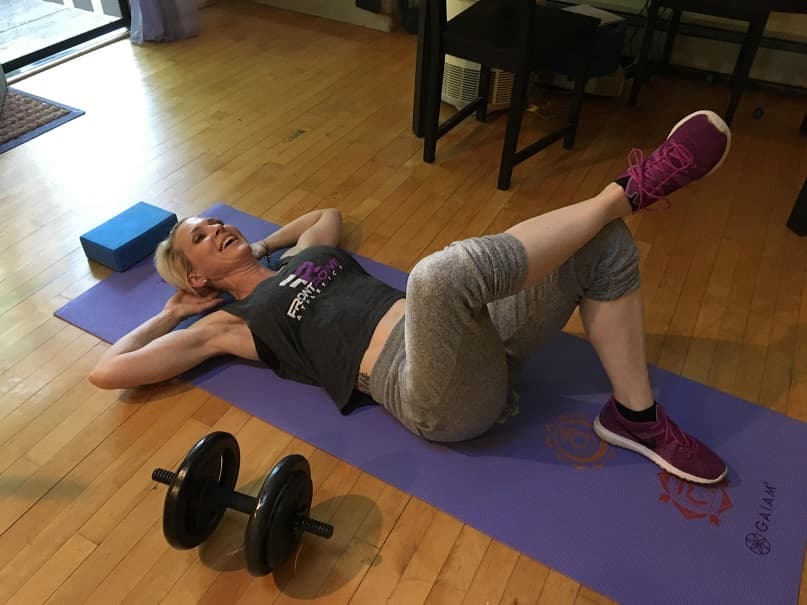 Buy your own copy of Mind Over Fatter today and be prepared to change your life!
As if all of that weren't enough, this System also includes some BONUS sections at NO EXTRA CHARGE. Each of these Bonus Articles are worth at least $9.95 all by themselves...and I'm including them all for FREE!
The Fundamentals of Metabolism where you learn how to unlock your metabolism and send it soaring
Energy Balance and how to manipulate it in your favor for faster weight loss
The 7 Keys to Raising Your Metabolism for Life (This section ALONE is easily worth the price of the entire book!)
Mind Over Fatter also includes a BONUS Reference Section:


The 10 Tricks You Need to Know to Eat Right for One (You will be shocked at how fast and easy it is to make delicious meals that allow the weight to just fall off of you!)


General Nutrition Guidelines (Like a Crash Course in Nutrition 101)


The 80/20 Rule and Eating in Moderation (This teaches you when it's Okay to Cheat without ruining your progress)


Artificial Sweeteners (The Truth About Artificial Sweeteners and Fat Gain WILL Shock You!)


The Skinny on Alcohol (The Real Truth About How You Get a Beer Belly)


Eating Out the Healthy Way (It IS Possible!)


Fast Food on a Diet (It's not as bad as you think!)


Just How Much Time is Required to Experience the Benefits of Exercise?


Fit with Four (This GEM teaches you how to experience all the benefits of weight training in just 10 minutes, twice per week!)


Progressive Resistance Cycle Training: A Systematic, Scientific Approach to Your Exercise Routine (Attention Advanced Exercisers! FINALLY bust through that frustrating plateau with these revolutionary techniques).


Body Types and Training Suggestions (No, everyone should NOT work out the same way)


Sources of Information on Diet and Training (If you are still hungry for more)
Here is how to order a copy of the Mind Over Fatter System, on sale for a limited time for 50% off:
Go here
to order your Mind Over Fatter paperback for the clearance price of $9.95

If you're still not sure this program is worthwhile, read about the lives Gina has changed with her sound advice. 


Mind Over Fatter is available in two formats.
Order your Mind Over Fatter paperback for the clearance price of $9.95