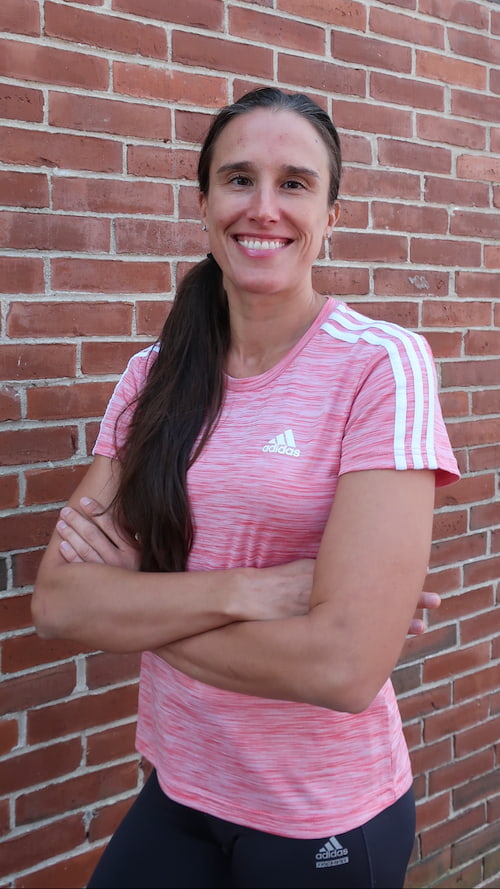 I'm offering a Free Live Call on Help for a Tight Pelvic Floor. One example of a sign your pelvic floor is tight and could use a little TLC is leaking whether it be while doing gymnastics, doing other workouts, or things like coughing/sneezing in daily life. While this is common after childbirth as well as in athletes in general, it is not normal!

Please review my Live Call 06 on this page to help determine whether your pelvic floor is tight or loose here.
This is a Free Educational Call with a workout circuit included. We will cover:
A quick review of how to tell if your pelvic floor is too tight or too loose, and ways to get started helping yourself
Why athletes tend to have a tighter pelvic floor and the problems that causes
Daily tips that can make all the difference in your pelvic floor
A workout circuit we will try together to help support the pelvic floor's ability to relax
It will be helpful if you'll have available:
a comfy spot on the floor
a chair
a small soft ball such as a pinkie ball or tennis ball 
hand towel roll
foam roller or yoga block
If you'd like for me to be able to see you trying the assessments and exercises to help with form, be prepared to have your camera on and be using a moveable device such as a laptop or a phone. You're welcome to leave the camera off and work on your own, too. The session will be recorded and distributed over the internet. By joining with video on, you are consenting to be seen on camera.
By registering below, you will be emailed a recording of the event once it's complete. You'll also get a PDF emailed over with notes from the contents of the call.
Zoom Room Join Details
You can use these details to join:

Meeting ID: 6801259334
Password: 0waHdZ

https://us04web.zoom.us/j/6801259334?pwd=UlhGWmdVVkZjSEI1V21zdUQ2dGlXZz09
Be Reminded of This Event By Facebook
Don't Miss Any Announcements About Future Free Calls and Programs!
By signing up for our mailing list you'll be sure to stay in the loop!
You can unsubscribe at any time, and we don't use your email for anything other than announcing future dates for topics of interest.