If you're in need of personal training in Nashua NH and would like the sessions to take place in your home, you're in luck! Kevin Burgess would love to help you just as he's helped so many others! Let's hear from Kevin now.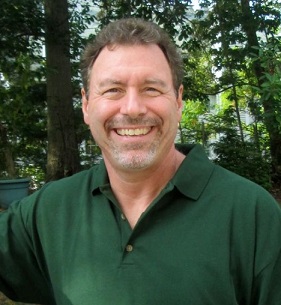 "Fitness and conditioning have been part of my life since I was in high school 35+ years ago. I played ice hockey until I was in high school and also started downhill skiing then. That was at a time when training for a sport was mostly just participating in the sport. It led to stiffness, injuries, and overall lack of strength and performance. At a young age, I learned that in order to participate and perform well in a sport or recreation, I needed to be fit enough to minimize the risk of injury. I decided to learn how to train to prevent injuries. I've been active in several sports as a participant, coach, and parent for over 35 years. I was a certified ski instructor for 9 years, started playing ice hockey again as a goaltender at age 30 after a 15 year hiatus, and started playing lacrosse at the age of 44. I also recently rode in my first metric century bicycle ride. A lifelong interest in health and fitness has allowed me to continue to participate in these activities with more fun and fewer injuries. 

Fitness and conditioning started as a hobby, and in high school, I never considered or knew that it was a career option. Instead, I chose a career path in finance and software development. I continued to study about fitness, and to train for skiing and ice hockey. I took a part-time job as a certified ski instructor and continued to dream about coaching and training people to participate in sports and recreation as well as to have a better quality of life.  With the demands of a new family, I left ski teaching and coached my son and daughters' youth sports teams in hockey, lacrosse, soccer, and baseball. Meanwhile, I studied nights for my personal training and strength and conditioning certifications. Having achieved those, I accepted part-time positions teaching personal fitness, coaching sports conditioning camps, and fitness bootcamps. It was then that I decided to work towards a career in exercise training.  In 2008, I was presented with an opportunity for a career change and my training career was launched. I love my job and I love partnering with people to help them achieve their health and fitness goals--whether it is to participate in a sport, rehab from an injury/surgery post-physical therapy, or make lifestyle changes that can help them live a better quality of life as they age.  
When you wish for me to help you achieve your health and fitness goals, I start with a conversation that allows us to get to know each other.
I've worked with folks of all ages ranging from high school students to age 62. Each person is different and I want to find out what I can about you as a whole person such as:

     What are the health and fitness goals - and if you don't have any--can I help you discover them?
     Are there injuries that we need to work on or around?
     What types of exercise or activities do you like?
     What is motivates you?

Gathering information about you, allows me to design a program and adapt a motivational style that helps you achieve your goals in a safe and effective way.   


Personally, my favorite types of training are 'functional training' and High Intensity Interval Training (HIIT) that train movements in each plane of motion. Functional training is applicable to all ages and levels of fitness--novice to advanced. It is fun and allows for variety and can be done inside and--my favorite--outside. I was particularly interested in how the Europeans and Russians were training during the '70's and '80's.   They were training their sports teams in a more 'functional' and intense form of training than US sports teams were training at the time. It was leading to success in many of the Olympic sports. I did not have access to a gym, and resorted to creating a 'fitness course' in the backyard of my parents home where I used hills, logs, and rocks to prepare myself for skiing. This helped me ski without injury at a time when ski equipment was not as protective as it is today. And, it was fun and effective! To this day, I continue to use functional training methods because it allows me to push myself and have fun while I train. With clients, my favorite types of training are client-specific depending on goals and interests.