One thing I like about Kathy's approach to her goals was that she decided to make changes in her lifestyle systematically, rather than try to change everything that could use changing at once. For example, Kathy didn't put pressure on herself to diet while she took on the commitment of sticking to an exercise program. She didn't force herself to start taking supplements every day or drink a certain amount of water. Her only lifestyle goal at the start was to follow my exercise recommendations as closely as possible. I believe this is a big reason why Kathy is doing so well and why she is sticking with the program and happy with it. 

Kathy loves the fact that Gina's workouts are never boring, and that she keeps the training time interesting and varied, even though they meet at what some would consider to be a super-early hour (5:30am). Kathy also likes that she can fit in the minimum requirements for workout frequency even during her busiest weeks. She has noticed improved muscle tone and that her clothes fit better. She also notices that she is getting stronger, particularly during her last business trip when she realized that she was able to put her carry-on luggage in the overhead compartment and not feel like a "helpless female!" Kathy says she is very impressed with how knowledgeable Gina is on a number of topics, including physiology of exercises and the benefit and interaction of supplements. Gina also tipped her off on a good way to take calcium supplements: Viactiv chocolate chewables. Being a chocolate-lover, Kathy never misses her calcium supplement now! 

Kathy has lived in North Reading MA most of her life. She lives with her husband Peter and her three teenage sons, Jonathan, Zachary and Nicholas—and also her dog, Kasey. She enjoys traveling, hanging out with her sons, and fine food and wine!

North Reading MA in home personal trainer: Get Started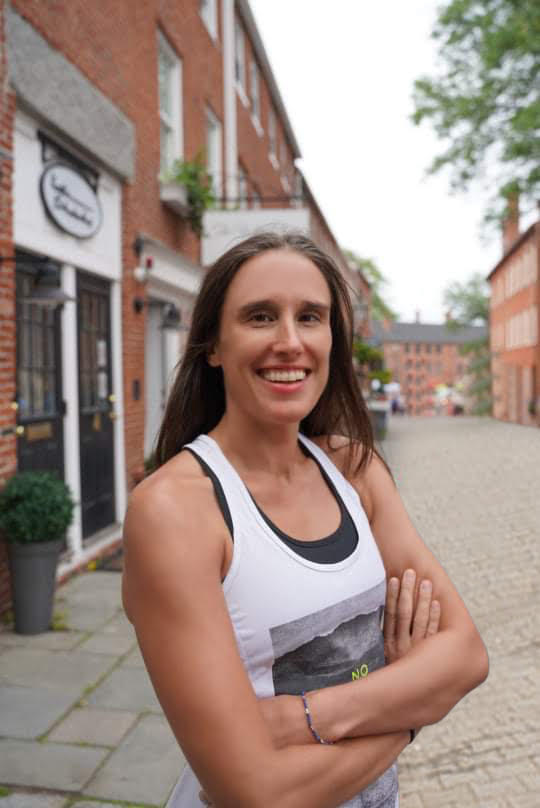 To get started, request a Price Quote or check out Our Programs. You can also schedule a Free 15 Minute Discovery Call.