My great love is Richardson's Dairy chocolate frozen yogurt. So I decided that instead of feeling guilty when I indulged in a yogurt cone, I would actually find out the nutritional profile of frozen yogurt. What I found was that a small 8 oz. cone has 280 calories and 80 calories from fat. That doesn't seem too bad to have once in awhile for a special treat. 

If I hadn't found such a great personal trainer, I think I would be still fumbling around in the dark feeling frustrated that I wasn't making any progress. Instead, now I have the knowledge that I need to continue losing weight and getting fit. It is totally liberating to know that I have changed and can keep on improving day by day. I was able to apply the principles you taught me. 

My month away in Vermont I took for personal reasons was very intense with almost no personal time to do anything. I took a few walks but that was all I could manage in terms of exercise, sad to say. However the diet was very good and I actually managed to lose weight. Even though my exercise program has been compromised by being away, what you taught me about diet has been invaluable. I realize now that I do exercise when I am home and that when I go on retreat or teach even though I want to exercise, there just isn't time or space available to do it. So I do the best I can to get back to where I was strengthwise when I am home. 

Every day I had to attend a meeting after lunch where people brought chocolate (all kinds of the best chocolate imaginable!) but I decided at the beginning that I wouldn't eat any chocolate snacks and I didn't! It is the first time that I was able to not get hooked (I am a choc-o-holic). I think my success had to do with planning ahead (eating enough protein) and anticipating being faced with the challenge. I was happy to have protein bars, some peanuts and ginger in my room as a backup snack. It is a real victory knowing that I can make healthy choices and not be stuck in old patterns. Thank you for your help in this. Learning about calories, portions, and protein has been invaluable. 
Personal Training North Andover MA: Get Started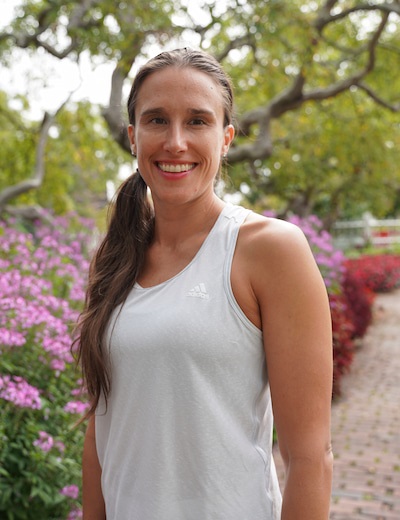 If you'd like to get started with your own personal training in North Andover MA, go here for a Price Quote. You can also check out Our Programs.