Arms
No workout is complete without working arms! You can try the move below from your knees if this version is too hard.
If you don't have weights, find something around the house such as a jug of laundry detergent to use for the next one!
We also have a great full-length YouTube Home Workout designed to improve your Buns and Guns! Check it out.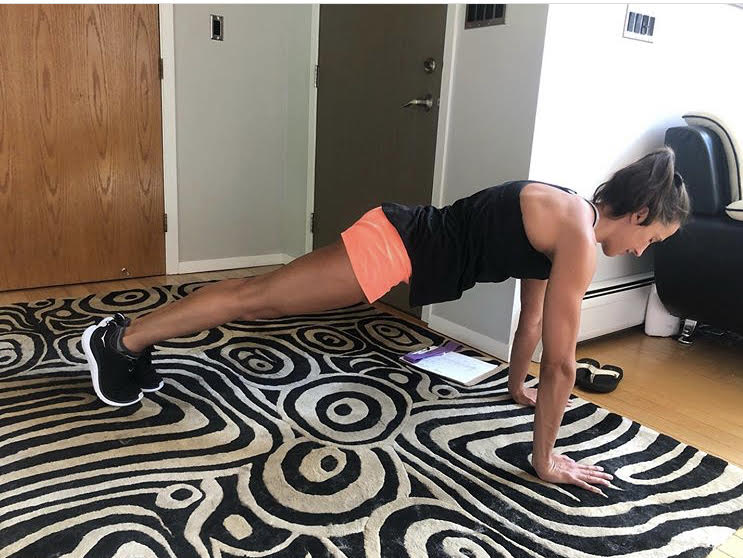 Sometimes it's fun to focus on a couple of body parts for the entire workout and see how that serves you!
Oftentimes I get folks who want to focus their strength training on their glutes as well as their arms! After all, those are two places that people really notice! Try this workout here.
That's a Wrap.
I hope our full body home workout list or the Buns and Guns home workout were a help to you! If you'd like me to construct a personalized routine for you, check out my Personal Training Services!
1 Anthony D Kay 1, Anthony J Blazevich. Med Sci Sports Exerc. 2012 Jan;44(1):154-64. doi: 10.1249/MSS.0b013e318225cb27. Effect of acute static stretch on maximal muscle performance: a systematic review. DOI: 10.1249/MSS.0b013e318225cb27
2 W W Campbell 1, M C Crim, V R Young, W J Evans. Increased energy requirements and changes in body composition with resistance training in older adults. DOI: 10.1093/ajcn/60.2.167