Spend about 30 seconds rolling out the IT band to start:
This exercise helps relax the leg muscles which tends to reduce pain.
Next, perform 15 "twist and dips" to each side.

This exercise helps to relax the lower back muscles to allow the pelvis to move more freely - again tending to help with pain.
Then, perform 20 Modified Bird Dogs on each side.

This a great core exercise that targets glutes and abs. Be sure your torso and hips don't shift around when you perform it!
Perform the side plank for 30 seconds on each side, making sure to have good straight alignment of hips and head with the torso.

This helps strength the sides of the body which creates more stability for our knee joints.
Perform 10 Hamstring Push-ups, trying to keep straight thru the hips. The harder you push with your arms, the easier the exercise will be.

This exercise works the back of the thigh - a critical area for stabilization and support of the knee joint.
Perform 15 deadlifts to each side, using a weight you can easily control.

This exercise helps with glute and hamstring strength as well as balance - all things that reduce stress on the knees.
Hold your reverse plank for 10 seconds with both legs, followed by 10 seconds using only one leg and 10 seconds using the other leg.

This exercise helps the back of the body learn to work together and stabilize. By developing the back of the body more thoroughly, it helps take pressure off the quadriceps which tend to tug on the knees, causing pain.
Would you like personalized guidance with a weight training program to help knee pain?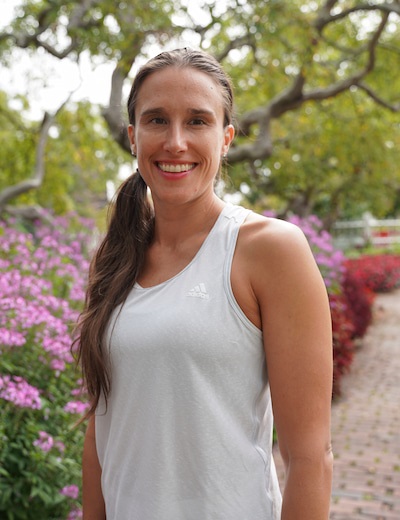 We would love to help you! Go here for a Price Quote for a one-on-one session with a trainer. You can also book a Free 15 Minute Discovery Call to chat with us about what you're looking for.