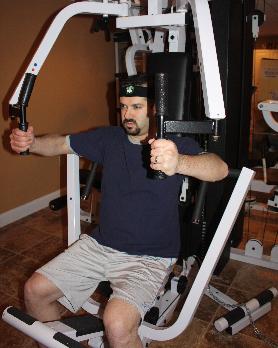 A weight lifting chart can be tremendously helpful in planning our your training.
If you've been searching for a weight lifting chart to keep track of your workouts, you're in luck! We have one to give you today.
It's been proven that those who keep track of their workouts (via a weight lifting and/or a cardio log) are more consistent with their exercise and achieve better results. They progress faster and enjoy exercising more. They also enjoy a sense of accomplishment every time they mark off a completed set.