Anyone can train like an athlete with the right mindset. Why begin training like an athlete? I'll tell you. Many folks feel frustrated because they are putting in the time to work out, but they are sick of dieting, restricting calories and doing cardio to help facilitate getting the body they desire. Exercise can end up feeling like punishment for something you ate. 
Did you know that there is another way?
If you train like an athlete, rather than just like an exerciser, you can invigorate your metabolism, increase the fun factor, and make the whole process of getting and staying in shape WAY easier.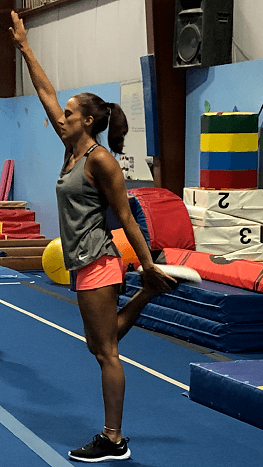 When you train like an athlete, you'll watch your body transform!
So, what does it mean to train like an athlete?
For one, performance becomes the goal - rather than a number on the scale or a clothing size. In order to progress, you start measuring your strength, your flexibility, your stamina, and possibly your performance or enjoyment factor of a sport or activity of your choice - all while learning to minimize injury and maximize fun, joy and pride! 
My first suggestion is to find a sport or activity (or even just a skill) you wish to participate in, improve, or do without pain. 
Examples could be: a rec softball league, hiking, kayaking, or doing a handstand. 
Once you have that activity in mind, you can think of your workouts as contributing to support that goal. 
Since hiking is a popular activity, I will focus on that for this article.