See All Episodes of
The Home Bodies Fitness Show!

Home Bodies has had it's own television program since 2014! Lucky for you, the episodes are available right here. Each episode covers a full home workout with a particular focus, followed by nutrition and lifestyle tips. Enjoy!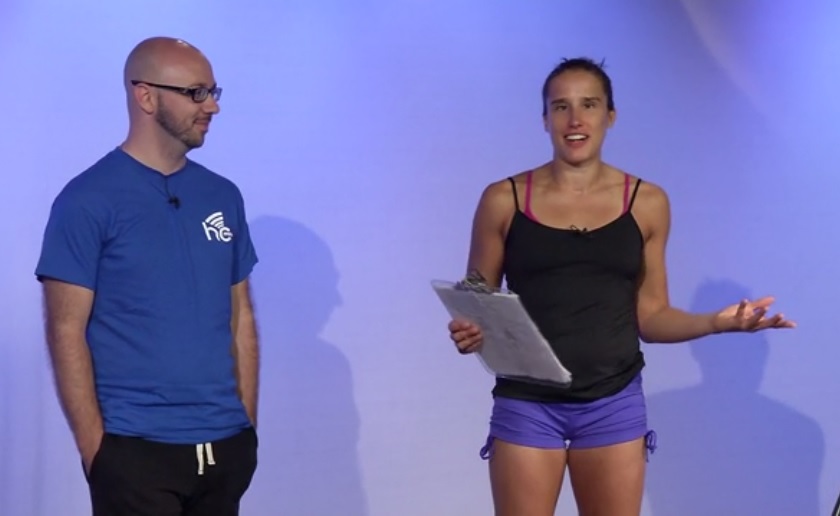 watch episodes of the home bodies fitness show here.
Episode 1: Beginner Core
Featuring Bryan Paulhus performing a core-centered intermediate home workout. Covers dealing with a sweet tooth while keeping protein intake up.

Episode 2: Postpartum Workout.
Featuring Nicole LaChapelle performing a postpartum and/or beginner home workout. Covers dealing with getting rid of those stubborn 5-10 lbs.
Episode 3: Advanced Bodyweight
Featuring Peter Accolla performing an advanced bodyweight home workout. Covers whether detox diets are helpful or harmful.
Episode 4: Trouble Spots
Featuring Heidi Nicholson performing a workout designed to target those trouble spots we all suffer from. Covers how to consume enough protein for a lean, healthy physique.
Episode 5: Butts and Guts!
Featuring Courtney Thompson demonstrating a workout designed to target butts and guts! Learn if walking for fitness is truly enough.
Episoide 6: Back Pain Workout
Featuring Nicole Veilleux-Daniels demonstrates a workout to work around and even improve back pain. Also learn how to fit exercise into even the most grueling of schedules.
Episode 7: Chair Workout
Featuring my grandmother, Mabel Paolino, performing a chair workout. We discuss whether low carbohydrate diets are the only way to lose weight.

Episode 8: Knee Strengthening Workout for Runners
Dennis Spurling performs a knee strengthening workout designed to combat knee pain and also improve running performance. Also learn how to avoid caving in when the sweet tooth comes knocking.

Episode 9: Couples Workout
Featuring Jamie and Chuck Freedman, a married couple who work out together. Learn how to work the same body part with different exercises and pick your favorite. Barbell and bosu training is utilized.

Episode 10: Buns and Guns
Bryan Paulhus returns. Beef up your buns and guns. Also learn how to manage blood sugar via diet and exercise.

Episode 11: Hip Strengthening Workout
Kathy Allen is featured showing us how she strengthens her hips following a hip replacement surgery. Also learn insider tips on how to wine and dine without packing on the pounds.
Episode 12: Fun with Kettlebells
Full body workout featuring Kettlebells with Rebecca Yazel. Also learn how to please a sometimes picky family while cooking for yourself and everyone else.
Episode 13: Leaning Out and Toning Up
Jonas Joseph, a recent college graduate, shows us how to work out to get lean and toned. We also discuss how to go out for a drink without breaking the calorie bank.
Episode 14: Beginner Full-Body Strength Training
Chris Bowden, who works at HC Media, learns a full body beginner routine. We also discuss how to manage healthy food choices without having it feel like a huge pain.
Episode 15: Wrist Free Workout
Debbie Cannata shows us how to perform a strength training workout without using her wrist, which she is nursing from an injury. She also discusses weight loss tips to help if you have a huge amount of weight to lose like she did.
Episode 16: Runner's Strength Training
Colin Kennedy performs a workout that is designed to help runners like him become better at their sport. In addition, we discuss techniques to manage eating before/after a run or a workout.
Episode 17: Slimming and Toning Workout
Lindsay Paris learns a slimming and toning workout. We also cover issues regarding working long hours and still making times for exercise.
Episode 18: Anti-Aging Workout
Bryan Paulhus runs us through an anti-aging workout. We also discuss when it's a good idea to take a break from exercise.
Episode 19: Ankle Strengtheners
I show you all the ways you can strengthen your ankles during a home workout in order to set yourself up to do whatever else you love to do such as hiking, running or other sports!
Episode 20: Snappy Workout
Hailey Moschella demonstrates a home workout that is short enough to squeeze in during her son's naptime. We also discuss which healthy foods are worth adding into a diet (rather than always feeling like we are taking foods away from our diet).
Episode 21: Arm Firming Workout
Tiffany Begin-Stearns demonstrates a workout routine designed to target the back of the arms. We also discuss which foods help the most in terms of supporting building strength.
Episode 22: Glute and Tummy Toning Workout
Sarah Blackstone runs though a glute and tummy toning workout. We also discuss eating for workouts when you are a vegetarian.
Episode 23: Home Bodies Q + A
Questions and Answers with Gina Paulhus. We address how to boost your metabolism, best practices for getting into working out as a beginner, and the skinny on how many carbs are really too many.
Episode 24: Couch Self Care
Learn how you can release tight muscles at home while you're watching TV. Myofascial technique and stretching methods are shown.
would you like my help setting up a personalized plan for you?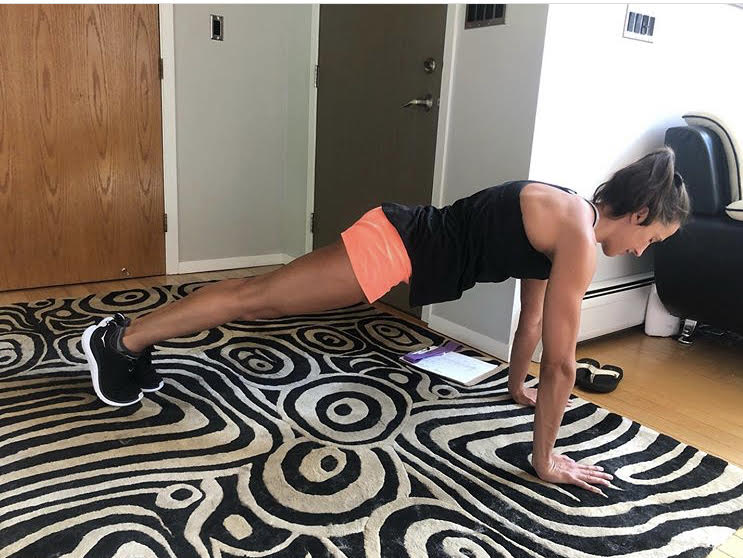 Go here for a price quote.