Had I not taken responsibility for my own health I would still be skating by on five hours of sleep per night and be mired in a frustrating plateau in my training. I was very comfortable using them and my lack of sleep as excuses, when what I should have been doing was taking steps to address the problem. For me the problem was external, but for many of us the process of taking responsibility can be much simpler. Maybe you talk on the phone all night and would rather gossip than workout, or maybe your favorite TV show is more important that prepping your food for the week. These are all valid excuses for why your training is falling apart, but don't forget that you are not the victim and you can and should do something about it. 

I challenge you to take a few minutes and evaluate your daily life. What factors are interfering with your health that you need to take responsibility for? In my life there are definitely times that stress rears its ugly head and threatens to ruin my training. At these times it's not important how much you train, but the fact that you train at all. Whatever it is that is hampering your goals, stop making excuses for it and start doing something about it! So let's turn off the TV, shut down the computer, get off the phone and start making training our top priority.
With a strong priority system, taking responsibility for your fitness will be...a piece of cake!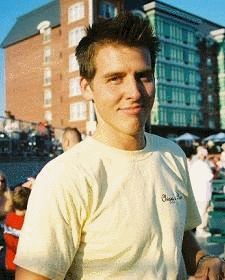 Bill Boylan is one of the Home Bodies trainers covering NH and Southern Maine.