Infomercials promising to spot reduce bodyfat: we've all seen them. That is, they promise to give you flat, toned abs, or firm thighs, or slender, toned arms, or to eliminate cellulite, or whatever else. Did you know that some of those "shows" cost up to a million dollars to produce? They're incredibly slick productions with beautiful models, exotic settings and best of all - great models who have been dieting for months, under great lighting and with makeup!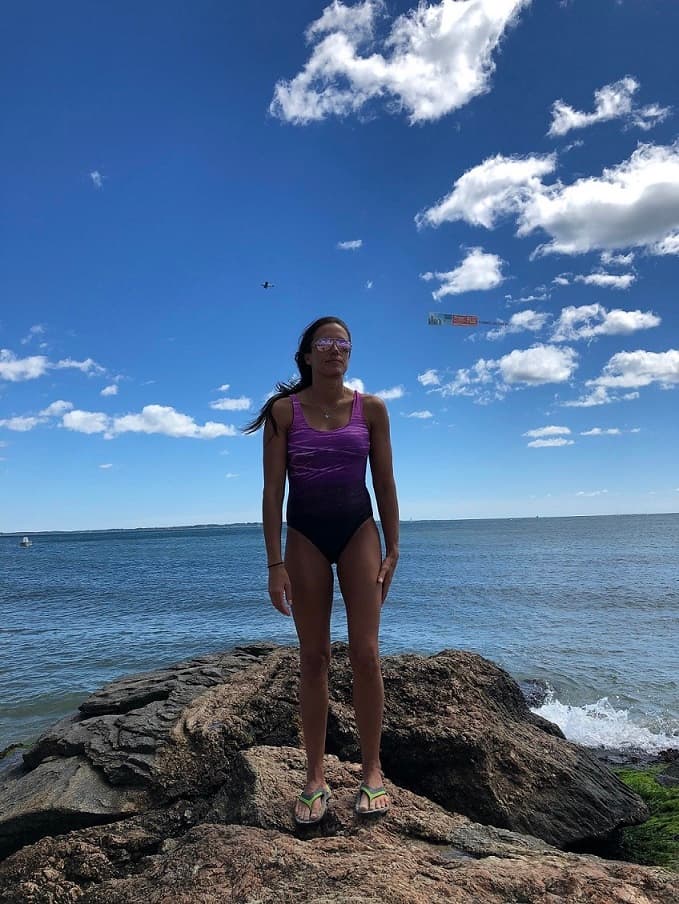 This picture is completely unedited - it's simply a biproduct of healthy living!
These shows promise that ten minutes a day, 3 times per week with their "technologically advanced" product will bring you amazing "spot reduction/tightening/firming/flattening/development" of particular body parts. Their message is so compelling (especially at 3 am!) that it can be really hard to keep your credit card in your wallet. Don't feel bad if you've purchased one or more of these gizmos: you're not alone. Millions of people have. And I would venture to say that 99% of those people did not get their results that were advertised. Why?
Because "spot reduction" doesn't work. It's impossible to spot reduce bodyfat from a particular area of your choosing, and if someone tells you you can, they are lying to you. However, the picture is not entirely depressing.