"Should I go paleo?" Is a question I hear ALL the time as a trainer. More and more clients are trying out the paleo diet. Some are hoping for easier weight loss or maintenance; others are hoping for health benefits.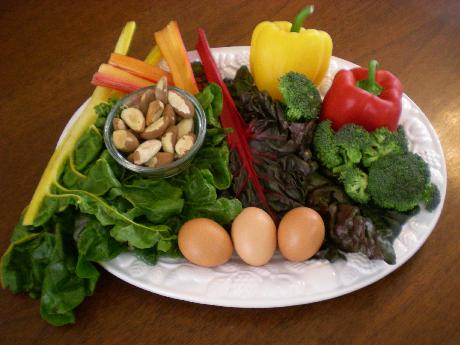 If you've been wondering whether or not you should go paleo, this article will help!
Paleo involves eating what our ancestors supposedly ate: meats, fruits, nuts, vegetables, and that's pretty much it. Some include potatoes in various forms. However, grains, beans and legumes, sugars, and dairy are not allowed (unless it's completely raw).
There are many benefits to eating paleo style
1. The diet naturally reduces inflammation. When inflammation gets out of control, disease, illness and pain tend to follow.
2. It is difficult to overeat on this diet. Because of the nature of the foods allowed, counting calories tends to not be necessary.

3. This diet is very rich in nutrients.
4. It's fairly easy to eat out on this diet, as long as you order wisely, asking for substitutions when necessary.

5. It's not a complicated diet to follow. You don't have to count calories or fat grams.