Rest-Pause Workouts Save Time and Bring Your Training to a Whole New Level!
Weight training can start to feel monotonous for even the most dedicated trainee, so it's important to mix up your training programs and try something new from tie to time. This stimulates your mind as well as your muscles.
Traditional Weight Training
Traditional weight training generally calls for say, 2-3 sets of 8-12 reps for an intermediate level lifter. Here is how to convert a dumbbell chest press with 25 lb. in each hand for 3 sets of 10 reps to a rest-pause workout.

Convert to Rest-Pause
A rest-pause workout for this exercise is to take a heavier weight (such as a 30 lb.) and do one set of 8 reps, then rest for 10 seconds and immediately do 6 reps, then rest for 10 seconds and immediately do 4 reps. A wrokout like this will help your strength levels sore, but can be challenging for the central nervous system, so do not use it for more than a month at a time unless under the supervision of a trainer.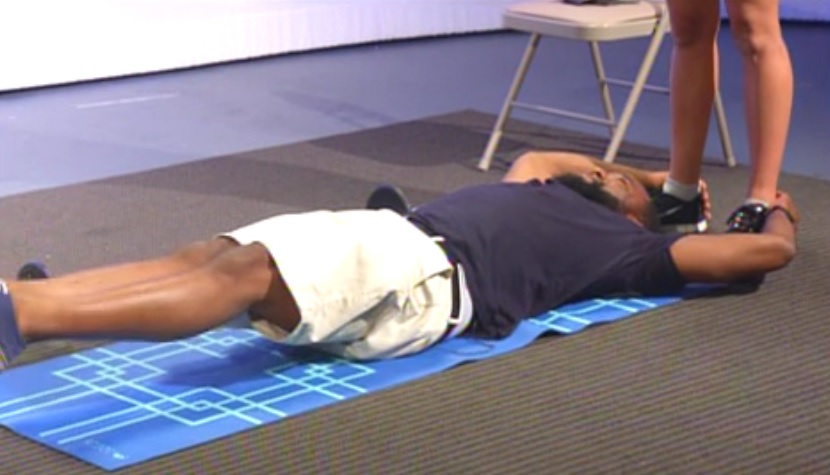 Rest-pause can be done with bodyweight movements like the one shown above, too!
Click here to send us your questions about rest-pause workouts.