Special! 20% offTrial Package Personal Training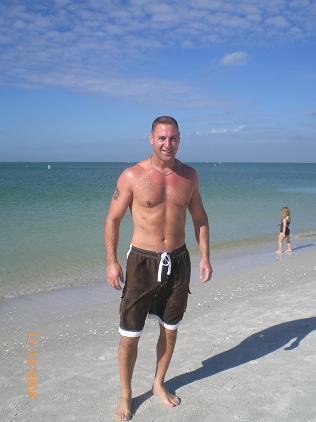 In-home Fitness Programs by Gina Paulhus are designed to help you get on track with your health and fitness goals! We are offering a special price to introduce you to our services. After our trial introductory program, never again will you be confused and frustrated about how to work out and eat right to achieve the body you've always wanted. Even if you never use a trainer again, the information you learn will be invaluable.



Here are some of the benefits you will
receive using a Home Bodies trainer:


* Specific exercise routines you can follow at home with little or no equipment
* Exercise routines that can be performed in just half-an-hour a few times per week--that work BETTER and FASTER than most 60-minute workouts!
* More fat loss and body toning results in less time.
* Easy and painless nutrition tips to make your exercise work better
* Increased motivation because what you do will finally be easy enough to stick with--and will finally work!
* You'll have access to trainer who comes to your home with no long-term contracts and no gym membership required!
Home Bodies is one of few personal training services that is confident enough to boast GUARANTEED results or your money back! You have NOTHING to lose by giving us a try! *Results not typical Click to read more about our Money-Back Guarantee.


This First-Month Starter Package Includes:

* A Consultation at your home during which we evaluate the best exercises for your body and your goals

* An Equipment Consultation at your home during which we will recommend equipment that is best for you (Note: we do not require that you have equipment to train with us)

* 4-8 in-home personal training sessions during which you will learn your exercise routines and learn the proper form--and get a fabulous workout to help you reach your goals.

* Nutrition Consultations weekly to help you reach your goals faster

* Advice on how to change your routine as you progress in the future


This personal training package is available at a special introductory rate of 20% off regular hourly fees. Our expert trainers currently serve MA, NH, ME, CT, RI and VT. In other words, we serve all New England states!

*Home Bodies will fully refund the cost of this First-Month Package if you fail to achieve the promised results after following the program.

Click here to see what some of your neighbors have to say about Gina Paulhus and Home Bodies!

For an exact price quote on this First-Month Package, please fill out the form below: