Kathryn Payne,
specialist in training for women,
provides a comprehensive
in-home fitness solution.
Kathryn Payne serves women at their homes
in and around Worcester, MA.
"Home Bodies is a perfect fit for me. I love the challenge of training clients in their homes and helping them meet their fitness goals. Many times, the gym setting can be a bit overwhelming and uncomfortable, especially after a hard day at work! As a result, Home Bodies offers a great solution: personal training in my client's own home, with equipment they are familiar with.

As a certified personal fitness trainer, I am equipped to assist my clients in the areas of diet, proper form and stretching techniques. I am sensitive to their individual needs, and am able to evaluate possible limitations and restrictions. I am always available to encourage, re-direct and teach."



Kathryn's Qualifications:
. Certified through International Sports Science Association
. Certified in CPR
. Certified in Partner-Assisted Stretch
. Certified with Foundations for Health and Fitness through the National Academy of Sports Medicine



Here is what Kathryn's clients have to say about training with her...

"My mom and I have been working with Home Bodies and our trainer Kathryn since January. I first contacted Homebodies because I wanted some focus to my exercising and as a working single mother I could not find the time to go to the gym. The idea of having someone come to me to give me some direction sounded perfect. I mentioned it to my mom an she wanted to get on bpard too.

From the first time we met Kathryn, we both knew the match was perfect. We initially met once a week as we learned different strength exercises and she helped us work on our form. As we grew more confident and excited about exercising, we spaced out our visits to twice a month. She brings a new routine with her every few weeks so we never get bored which was a problem for me before Home Bodies.

She knows just how to challenge us so we see and feel results but never dread picking up those weights. I am happy to say that we both are stronger and leaner and our clothes fit better. Most importantly, we both feel better and have more energy every day.

Together we have lost over 20 inches and people are noticing which feels great! We are looking forward to our next meeting with Kathryn to see what new things she has in store for us!"

Dr. Melissa Turco and her mom Nancy Duca, of Worcester, MA
Lost over 20 inches as a team!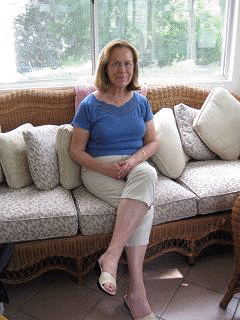 "I have been working with Kathryn Payne for the past few months on exercises to help tone my body. Because I have a painful back condition, Kathryn has modified a number of standard exercises that enabled me to successfully reach my objective of a slimmer, more youthful appearance. She has also advised me about nutrition. Particularly helpful to me was her suggestion that a serving of chicken should be no greater than a deck of cards!

I have lost approximately 20 pounds since I have been working with Kathryn. She is very upbeat and encouraging. I highly recommend Kathryn as your personal trainer and consultant."

M.J. Garvey
Worcester, MA






"At age fifty- three, I was overweight, discouraged and unhappy with myself. As a former runner, I thought that I could just go back out on the roads, but my body was older and heavier and my life was absorbed by kids, so running was sporadic and unplanned. I had no time for a gym, so I went online and found Home Bodies. I liked the philosophy and it seemed to fit. Then I met Kathryn. She has changed my life.

Kathryn not only taught me how to use weights and gave me a fitness routine, she talked with me at length on her first visit to hear my goals and to help me design a nutrition plan that fit my lifestyle. Most importantly, Kathryn is a life coach. She showed me how fitness is so much more than just exercise and food, it is also about mental and spiritual wellbeing. She has shown me how to adjust to bumps in the road that would otherwise have derailed my fitness program such as work schedules, childcare issues and family illnesses. I have lost sixteen pounds in six months. I have muscle mass, great posture, confidence and have gone from a size fourteen to a size ten. I am happy and realistic and feel that I have a lifestyle that is permanent, not just a 'diet.' Kathryn is very knowledgeable about nutrition, physiology and kinesiology and she is a wonderful role model. I cannot say enough about this program, it is worth every penny! Kathryn is worth her weight in gold."

Sharon Balcom, RN



"I had the pleasure of working alongside Kathryn as a trainer and wish to pass along my guarantee that if you don't already know her or have had the pleasure of working with her, it is an experience worth taking advantage of. In the field of personal training, you find that when working with a client you become emotionally involved in their goal, you want more than anything to see the look on their face when they achieve something never before thought possible.

The first thing you will notice about Kathryn is her warm smile and cheerful personality, she naturally looks forward to helping others and creating those meaningful results. What you won't initially see, although it is the driving force behind her success, is the rock solid moral foundation and incredible character that will create trust and lead to amazing discoveries of self. She is caring yet firm, holding her clients to the standards they themselves wished to see implemented in their lives.

She is creative and carries with her an energy that will provide motivation on even the most challenging of days. Finally she is unwilling to be deterred by any circumstantial factors, whether you be a man or a woman, young or old, experienced or novice, she will excitedly step forth on the journey of helping you meet your goal. In an industry that focuses so much on the exterior of the body, Kathryn is a prime example that changing the inner you, is the surest means to changing the outer you."

Lance Corporal Justin LeBlanc
2nd Combat Engineer Battalion
Camp Lejeune, NC
United States Marine Corps



"Met with Katherine in the Worcester area and we hit it off well. I have been doing my 30 min of cardio every day and logging my food on "myfitnesspal.com." She comes again this Friday. Looking forward to it. I am just getting into reading your book now. I am so happy to have find your service- this is how I always thought a personal trainer should work. I know this will be a journey - I can already see a difference in my stress levels."

Alice Painter
Northborough MA


If you're interested in working with Kathryn, please fill out the Quote Request form.
Health and Fitness Articles
by Kathryn Payne
How to Practice Visualization
How to practice visualization to help you reach your ideal physique. Visualization is helpful for weight loss and improving your strength and cardio endurance. Visualization helps motivate you.

Who You Believe You Are is Key
Who you believe that you are is a key component of yourself. Visualization is an effective way to improve the image of who you believe you are.