Meet Tanya Anderson, Home Bodies Personal Trainer and Certified Nutrition Specialist.
Tanya serves Nashua, Hudson, Hollis and Windham NH and surrounding areas.
by Tanya Anderson

"I became interested in fitness out of necessity for my own health and wellbeing. At 17 years of age, thinking I was "fat" when in reality I was simply just out of shape, I began a cycle of yo-yo dieting; testing every new diet fad that came around. This pattern went on for years into my mid 20's when I was referred to an Endocrinologist for thyroid testing. It was confirmed that my thyroid was borderline low as a result of years of abusive unhealthy eating (i.e. severely caloric restricted diets = semi-starvation). The Endocrinologist wrote me a prescription to begin an exercise program and made suggestions on how to eat in a healthy fashion.

With some diligence, I was able to begin a yet unexplored lifestyle of healthier eating combined with exercise. I started feeling energetic and began looking for things to do to stay active. My interest in healthy eating was peaked, leading to my selecting Nutrition as an elective course in college while pursing an accounting degree. I found becoming active to actually be fun and took up running, skiing, mountain biking, weight-training, kayaking and day-hiking.




Over the years, I struggled to find a trainer who was also knowledgeable and qualified to assist in nutritional guidance. Because nutrition has such a huge impact on clients' goals as well as being a personal interest for me, I pursued a certification as a Nutrition Specialist from American Academy of Sports Dietitians and Nutritionists. Being a qualified Nutrition Specialist adds value to my Personal Training services as exercise and nutrition go hand-in-hand in reaching your goals of optimal health and well-being!

My philosophy is to educate clients to promote adherence. With knowledge and motivational support, we can reach your goals of a healthier lifestyle together whether it be to lose or gain weight, build muscle, 'tone-up' or improve/reach a sports-related goal. Whatever your goals may be will be discussed in detail during our consultation and we will set a plan on how to reach them together!

My personal interests include spending time with my horse, dogs and cat as well as visiting with other's pets as founder of A Pet's Time, a local pet sitting and barn care service. Cooking has always been a passion, growing up with both parents loving to cook and with grandparents who catered and owned a restaurant. I love finding ways to make traditional favorites healthy. I have been running for 15 years, dabbling in local 5K's. I became more competitive after receiving the 'Most Improved Female Runner' in 2009 from the Winner's Circle Running Club in Salisbury MA and went on in 2010 to complete my first ever 10K, 10 miler, trail race and ½ marathon!

I look forward to working with you and helping you reach your goals!"


Tanya's Qualifications and Certifications:
*AFAA Certified Personal Trainer
*AASDN Nutrition Specialist
*Red Cross CPR/AED Certified
*2011 Board Member Winner's Circle Running Club



Here is what just a few of Tanya's clients have to say about working with her!
"Tanya has been instrumental in helping me reach my goals. She has been always positive and helpful in keeping me on track. She is very detailed and is able to give alternative suggestions that may improve how I am working out."

Laurinda Miller, Center Ossipee, NH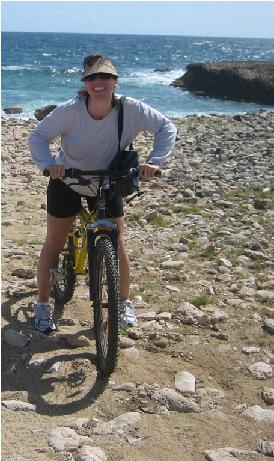 "I've known Tanya Anderson for over 10 years and she has been a great motivator. She is always suggesting some form of exercise; going for a jog, taking a hike, kayaking, etc. Prior to meeting her, the most I had ever run was 1.5 miles. She got me to sign up and train for a 5K race which I would have never done without her prompting. I started jogging regularly because of her and completed a few races over the years. My weight has crept up over the past few years. Seeing her achieve her weight loss goals is inspiring. When she decided to pursue a career as a personal trainer I thought it was an excellent choice and she would succeed at it. Her drive and knowledge has been very helpful to keep me on track and motivated when my will power is at a low. She is friendly, motivating and has a good rapport. I challenge her with my reasons why I'm not exercising or eating right and she comes back with inspiration and suggestions to fit in exercises to my schedule. I don't always want to hear it, but afterwards, her words get me out there doing it. I have worked out with personal trainers before. Tanya's knowledge and understanding has impressed me. I like to know why things are the way they are and she can tell me and I understand. That is not a quality everyone has. She has also given me pointers on exercises that I thought I knew well, and I am doing those more effectively to get the most out of them."

Sarah Johnson, Hamilton, MA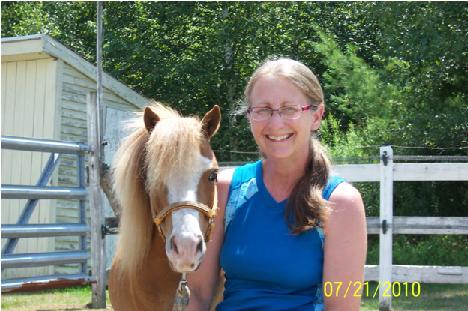 "In early January of 2008 I was on my way to the mall to buy new jeans, in a larger size. Somehow slowly and subtly my weight had increased over the years until none of my clothes fit. What had happened? Some things in my life had changed. I went from a job where I was on my feet and moving for 8 hours to a desk job. Also I was now on the other side of the big 50 and a few bad eating habits were catching up to me. Thanksgiving and Christmas had been plentiful. I had to make some changes now. But it was cold, the days were short and getting back on track is hard to do alone. Excuses were easy to come by. So I enlisted the help of Tanya. She encouraged me to keep at it. We meet 3 times a week and lifted weights, ran on the treadmill, did various exercise routines and discussed ways to improve my diet. She even had me doing coached running one night a week at a high school. It was hard work but the results were worth it. I achieved my weight loss goals and discovered a love for running. Tanya approach was always upbeat and I could not have done it without her."

Robyn Royer, Kensington, NH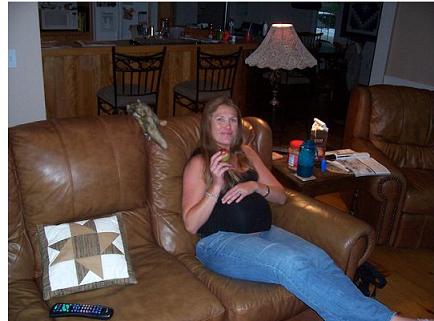 Erika, expecting mother, before she began training with Tanya

"I credit Tanya and all her guidance for helping me to shed all the weight I gained during pregnancy PLUS an extra 10 pounds to put me in the best shape of my life at 34! I have always been an active person so when I got pregnant I was sure I could keep my weight in check, especially since I was starting off fit, but in the long run I managed to gain 50 pounds. Not only did I have the extra weight to contend with I ended up having a c-section which pushed my recovery time off while I healed from surgery. With the approval of my doctor and Tanya's guidance she got me up and moving and started me back on the right path. Short walks turned longer and eventually I worked up to joining her on her runs. With the small amount of equipment I have at home she created a workout plan that really showed great results and motivated me to keep moving. Not only was I seeing results but I was also increasing my energy (which is essential as a full-time working mom of a very active 21 month old). I may have thought I was in good shape prior to pregnancy, but I never thought I'd be in the best shape of my life post-pregnancy; 10 pounds lighter and toned feeling confident in a bikini!"

Erika O'Neill, Lynn, MA


"Back in August of 2007 I was thrown from a horse and fractured 3 vertebrae in my lower back; fearing what the doctors told me was true I thought I'd never be able to enjoy my active lifestyle again. My doctor told me point blank that I probably wouldn't get back on skis or ride my mountain bike again. Noticing that my doctor used the word 'probably' in my diagnosis Tanya encouraged me to keep up with my physical therapy appointments and once I received the green light from my doctor she showed me some gentle exercises to work on. Working my way back I am happy to be enjoying my old life again; I skied 50+ days last season with many backcountry excursions and overnight trips that required endurance. In addition to getting back into skiing, I've enjoyed mountain biking and even picked up trail running. Tanya's encouragement to take things slow and listen to my body still ring true today and help me to stay on track and injury free."

Rich O'Neill, Lynn, MA


Here is what Erika and Rich look like now!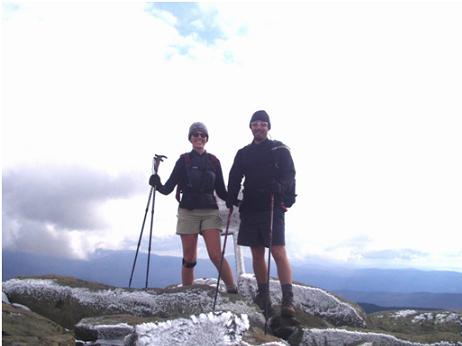 If you are interested in training with Tanya, please fill out this form!