Meet Our Personal Trainer to Hampton NH, Exeter NH and surrounding areas!
Vivian Lefebvre is excited
to meet you!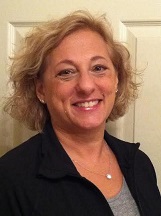 "When I was growing up, sports opportunities for girls were extremely limited.  Although I led a pretty active life in general, I never did anything structured until I turned 20 years old.  At that time I decided to join a health club with a friend and immediately became a confirmed gym rat, trying every fitness craze from aerobics to Nautilus to step and spin classes. 
During my 40's I was so busy with my job and raising my kids that finding time for my workouts became quite a challenge.  Eventually I purchased some equipment and began exercising at home whenever I could find 30 spare minutes. 
I've been a die-hard fitness enthusiast for most of my adult life, and since I turned 50, I have taken my training to a whole new level.  I started participating in high intensity interval training and eventually began competing in obstacle course races including Spartan Race and Tough Mudder.  Through this experience I learned that turning the big 5-0 was actually a new beginning for me.  For the past few years, I have continued to challenge myself in the gym to try new things and push myself beyond my comfort level.  I am always surprised by how much I am able to do if I believe that I can do it.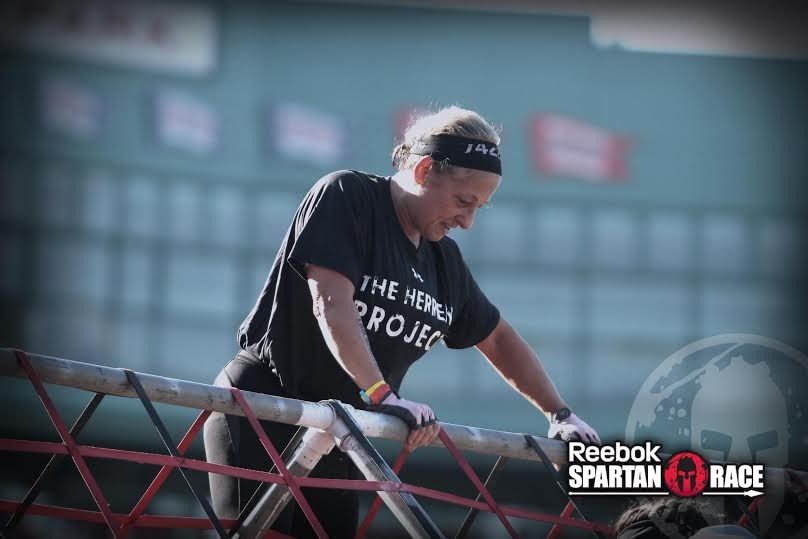 After working for more than 25 years in the corporate world, I decided it was time to follow my passion down a different path that would lead me to something I would be able to enjoy for the rest of my working life. I studied hard and earned my certification to become a personal fitness trainer, launching a brand new career on my 55th birthday.
Since then I have had the privilege of working with many individuals who, like me, saw turning 50 as a second chance for a healthier, happier, longer life.  Sometimes my clients tell me that they are inspired by me and what I have been able to accomplish at mid-life.  But I am equally inspired by them and how hard they are willing to push themselves week after week to achieve their goals.  It is what makes my job so much fun.
My approach with a new client usually starts with some background info and fitness history.  Since most of my clients are 50+, the initial discussions tend to reveal the athlete that still lives inside them – whether the person was a former high school or college athlete or once loved going to the gym and lifting weights.  They have some memory of a time when they felt fit, healthy and strong, and they want to feel that way again.  From there we will set a short term goal to get things started, and we continue to progress from there.  I always customize the training to each person's specific interests and goals.  For example, if your goal is to run a 5K, I will do strength training with emphasis on the lower body as well as provide a "couch to 5K" running program.  We will also identify a race and get you registered to make the goal more tangible.
In the beginning, I believe in focusing on body weight training to wake up the muscles and joints.  Once we have a good baseline, I will incorporate weights, resistance bands and other equipment as appropriate.  Many of my clients have gym equipment in their homes, and I try to design programs incorporate items they already own. I'm a big fan of kettle bells and dumb bells and will try to use them whenever I can.  And once I see good form and consistent improvement in movement, the program will progress to include timed intervals to bring clients to the next level.  Functional fitness is always important but even more so as we age, so I will generally include those types of moves in every workout along with stretching and mobility exercises. 
Nutrition is so important to help fuel a challenging workout as well as to improve our health overall.  Many recent studies have shown that a healthy diet can be more effective in treating certain chronic illness than medication – and it costs less too!  Although I am not a nutritionist, I always provide my clients with practical advice and tips for improving their diet and eating healthier.  Remember that no matter how much you work out, you cannot exercise away a bad diet."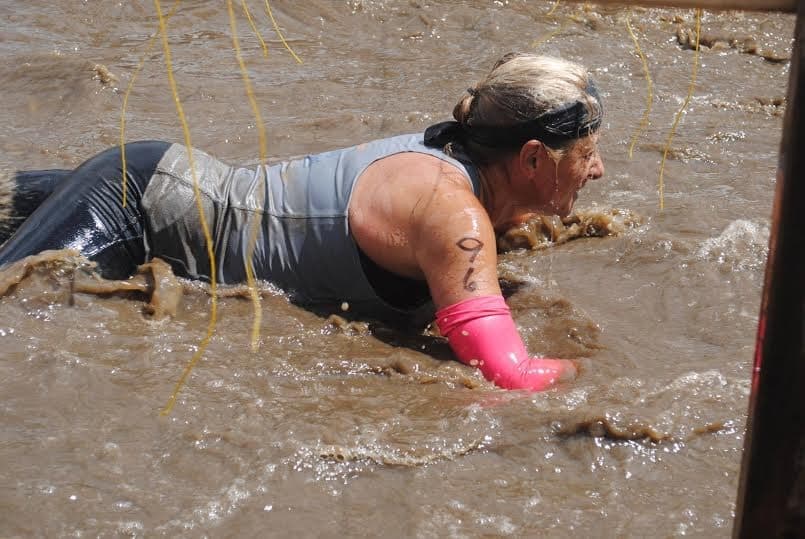 My qualifications are:
     -  Certified Personal Fitness Trainer through ACE
     -   Certified Senior Fitness Specialist through ACE
     -  Certified CPR/AED through American Red Cross
      -  Active participant in all fitness programs for 30 years
      -  Knowledgeable about healthy nutrition
      -  Recent participant in obstacle course races including Spartan Race and                 Tough Mudder
Testimonials
"I worked with Vivian to get in shape after double knee surgery. Vivian was excellent at listening to what I was capable of and working me at my own pace. The work outs were geared for my strengths and she was very motivating. With the jump start from Vivian I have lost 30 pounds and will be able to dance at my daughter's wedding.

Vivian was both friendly and professional. I would recommend her to anyone who is looking for help in getting in shape."

A happy client,
Toni C., Medford, MA
"A little over five years ago I was really ill and had to undergo treatments for over a year.  It took such a toll on my body that I just got really out of shape.  I knew I needed to get a personal trainer.  I ended up choosing Vivian for several reasons.  I have a lot of respect for her and her commitment to her own training regimen.  I have been watching her over the last year and was amazed at all she has accomplished. 
I signed up with Vivian for a six week starter program and I couldn't be happier with the results.  What I was most impressed with is that we didn't use a lot of machines, most of what I did was using small weights or pushing against my own body weight.  The program she designed for me was one that I could easily do and grow with. 
When I started, I was out of breath within 10 minutes but now I am working out every day for about 45 minutes.  The great part is a lot of the routines I can do on the road when I am traveling for work.  I highly recommend Vivian for anyone at any level.  She is extremely energetic and motivational and she will get you going!!"
Sharon P.,Hampton, NH
Click here to read about other Home Bodies trainers.