Meet Our Trainers Covering Connecticut
Our trainers travel to your home in Connecticut. Home Bodies offers all types on in home personal training sessions in most areas of Connecticut.


About Ashley Arpe, Head Trainer, Master Trainer, and specialist in rehabilitation training and training for weight loss.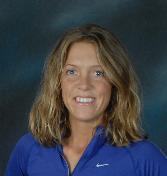 Ashley Arpe is an expert personal trainer is well-known for her work helping clients rehabilitate injury, recover from illness, and prevent the occurrence of injury and illness when training. Ashley also specializes in coaching clients to achieve weight loss both through exercise and proper nutrition. Click here to read more about Ashley Arpe, covering areas in Connecticut


About Dana Brown, who uses a Whole-Health Approach with Her Personal Training Clients. She Will Ensure that you are 100% Healthy, Inside and Out!


"My clients range in age, from school children to 95. My training approach is so individualized that it does not matter what 'shape' or 'condition' you think you are in--there is a perfect direction for you that is safe and will yield the results you are looking for. There in is the joy!"

Click here to read more about Dana Brown, personal trainer to Bridgeport, West Haven, Hamdon CT and surrounding areas.

About Margaret Mary Curran, specialist in functional training and training for weight loss. "Growing up as an overweight child and teenager made me both insecure and held me back from getting involved in physical activities. After years of struggling with my body image, a light bulb went off and I was ready to live the rest of my life feeling healthy and strong. Click here to read more about Margaret, who serves areas up to 45 minutes from Danbury, CT including: New Milford, Newtown, and Bethel CT.


Interested in what types of programs we offer?
Click here to see a list of our programs available in Connecticut.
Interested in working with one of our trainers? Please complete the Quote Request Form below.