Meet Dawn Boulay of Barnstable MA: Personal Trainer and Personal Chef
for Cape Cod
"I am Living my Passions!" By Dawn Boulay
I have been lucky to work in fields that follow my passions: fitness and food! I have been a professional chef for the last 13 years, catering to many clients with an interest in healthy meals (and let's not forget the word "delicious!").

When I was laid off my last 9-to-5 job, I decided to pursue my lifelong love of fitness as a career. I am a big proponent of functional training--that is, exercises that mimic or enhance our everyday movements. With my total body approach, I have been able to help my clients, not only to become more cardio-fit, strong and toned, but also to achieve balance and coordination...something very important as we age!

My enthusiasm, hands-on experience and knowledge of diet and exercise would be an enhancement to anyone's workout. I was a member of Healthworks for 15 years, taking a variety of classes, from dance to bootcamps to pilates and yoga, working out at least four to five times every week. I don't just preach my advice--I live it!

My approach to training is a total body, functional strength training, often utilizing compound exercises on unstable but controlled surfaces. I believe in a progressive approach to the resistance and difficulty level, and in working the core at the same time as other muscle groups. Many but not all of my clients are middle aged, where I think I have a niche--my peer group! However, I have experience with clients a variety of ages, fitness levels, and also those with disabilities.

I love to do partner personal training--and many of my partners are not equal in their fitness levels, but it still works out. I have a set of partners, Laurie who is 51 and works out all the time, and Michelle who is 35, gave birth to twins a year ago, has weak abs and a hard time finding time for exercise. I make the session fun and effective for both of them dispite their different needs.

I am also a professionally trained Weight Loss consultant and healthy meal planner, which are services that many of my clients find extremely helpful!

Finally, I am Pre-Natal certified, so I can work with Pregnant women who want to maintain fitness and help their pregnancies go smoother. I have also worked with women fresh out of pregnancy. I help these women lose weight and get their figures back also while balancing the demands of motherhood.

I serve all of Cape Cod. I am available for in-home training and my services as a personal chef, which include cooking instruction and prepared homemade healthy meals made fresh and delicious, and delivered right to your home.


Dawn's Qualifications:
. ACSM certified
. CPR Certified; AED Certified
. Dance and Fitness Enthusiast
. NASM Functional Training Workshop
. Professionally Trained Weight Loss Consultant
. Healthy Meal Planner
. PRE-Natal Certified
. Experienced in Partner Personal Training
. Cambridge School of Culinary Arts, Graduated Professional Chef's Program


Dawn Boulay serves Cape Cod including: Barnstable, Bourne, Sandwich, Falmouth, Mashpee, Dennis, Yarmouth, and surrounding areas.


Here is what some of Dawn's clients have to say about training with her...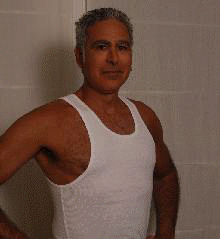 "When I began working with Dawn Boulay, I was under weight, the product of bad eating habits, and had no physical endurance. I could hardly ride my bicycle (which Dawn encouraged me to invest in) up a moderate incline without huffing and puffing. I was using inappropriate weights and using them ineffectively, with what I now realize, was bad form (no wonder my elbows hurt!) To make matters worse my blood pressure was very high.

In terms of my own experience, I stopped skipping breakfast, began eating more balanced meals, worked out harder and more consistently. My blood pressure plummeted 45 points, I gained 12 pounds, and within a few months was able to complete challenging cardio work outs, and now zip all over town on my bike, including hills! I feel better, and my friends tell me I look better!!

Because of Dawn's experience and expertise in personal training as well as a degree in the Culinary Arts, with her focus on healthy eating, my quality of life has improved dramatically. I can vouch for Dawn in that she is skilled in developing a multi-faceted and highly personal approach to restoring one's physical health."

Rob Allen, Boston


Click here for a price quote to hire Dawn Boulay as your in-home personal trainer

Click here to read about Dawn Boulay of Cape Cod's Personal Chef Services with Home Bodies

Click here to read about Dawn Boulay of Cape Cod's Healthy Cooking Classes in your home


Articles by Dawn Boulay

How to Eat Before Your Workout

Food and the Flu

Healthier Cake Recipes

Cooking Class: Soups

Quick Easy Quinoa Recipe Loaded with Complete Protein and Fiber

Basics of Good Health

Short Pilates Workout: Perform Pilates at Home

Broken Foot? No Excuses! You Can Still Get a Great Workout

Two-Way Sweet or Savory Pear Tart

Turn Snow Shoveling into a Safe and Effective Workout

3 Alternatives to Beef Burgers

Outdoor Workouts To Stay Fit and Have Fun All Summer Long