In Home Personal Trainer Serves Bedford, Concord, and Lexington MA and surrounding areas.
John Spinelli cannot wait to help you
with your fitness goals!
I have always been involved in athletics and fitness to some degree. And as a field, it stands above everything else that I was involved or interested in.
I am passionate about helping people achieve their goals and change their lives. I also believe in doing what you love to do as a profession.
When getting started with a new client, I typically have a conversation with them and discuss and answer any questions they have. I take the time to learn as much about their goals and present condition and habits as I can. Then I formulate a program based on the information that I have acquired.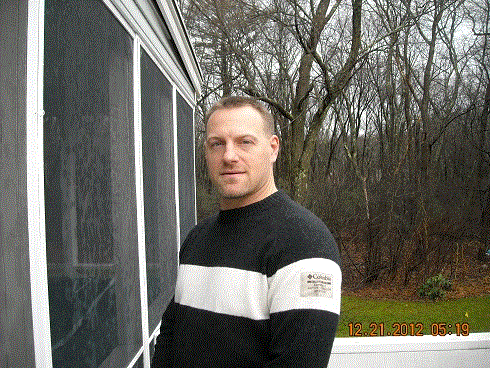 My favorite types of training are body weight training, free weight training, kettle bells and sports specific functional training.
I believe that diet is just as important as exercise and vice-versa. You cannot be completely fit and healthy implementing one without the other. They are both equal components of a healthy lifestyle.
In my spare time I enjoy running, biking, hiking, spending time at the beach and various sports.
I am available to serve Bedford, Lexington, Concord, and other areas within 30 minutes of Bedford MA.
John's Certifications and Qualifications:

 *Certified Personal Trainer (National Council on Strength and Fitness)
 *CPR/AED First Aid Certified ( Red Cross )
 *6 Months 500 Hours ( National Personal Training Institute )
 *Have worked with all age groups from teens to seniors.
 *Competed and trained in Wrestling, Boxing and Mixed Martial Arts.
 *Studied Functional Anatomy and Kinesiology.
If you are interested in training with John,
fill out the Quote Request Form Below.