Overcoming Procrastination to Exercise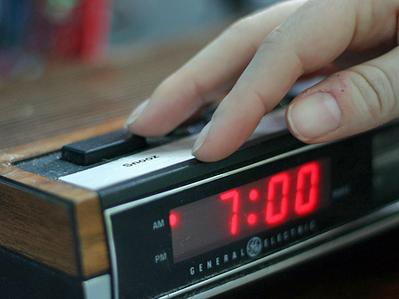 The first step in overcoming procrastination to exercise is to identify when you're doing it.

The moment you think "I'll feel more like doing this later" or "I work better under pressure," recognize that you're just about to procrastinate—-to give in to feel good now at the expense of your greater goals. It feels better today to sit on the couch, but you'll feel better tomorrow if you work out today.

One of the simplest and most effective solutions is to just get started, without projecting as to how long you'll work. Talk yourself into doing five minutes and chances are once momentum is on your side you'll keep going.

Don't think to far ahead. Just aim for a little progress. Research indicates that establishing a low threshold to task engagement fuels motivation and changes perception of the task. You'll find it's not as bad as you thought. It's really true that 'a task begun is a task half done!' The hardest part is getting started.

It's important to be specific rather than vague as to what you need to do. Rather than think, "I should exercise," think "I should go for a run three times this week." But you also need a "reason why." We need to move past general goal intentions to specific intentions for action: "When my alarm goes off, I will wake up and go for a run so that I can lose weight this week."

Such pre-decision to act increases success by shifting the cue for action to the environment. When that alarm goes off, you don't have to rely on further thought and planning; it's more about responding. Tell yourself exactly when and where you will act and make it non-negotiable, much like brushing your teeth or taking out the trash on trash day. If you can do those things on a set schedule, you can do anything on a set schedule, especially things as important to you as improving your physical body and health. After all, you wouldn't be reading this unless you cared very deeply about your body and health!

The solution to distraction and delaying ("I am going to go on the computer now...I can just work out after work...") is recognizing what distracts us and then either deciding to eliminate the problem (Avoid turning on the computer in the morning until after your workout is done) or Declaring the intention to indulge it at a specific time or some work gets done. Again, research indicates that a little strategic planning helps "pre-empt that which tempts!"

Acting in a timely manner on tasks requires active choice and the exercise of will. We need to connect with what we really want most, not just what we want now. Recognize the enemy within and you'll move forward doing what you intended, becoming the person you want to be.
Have a comment or question about this article?
Please share it here!