Want to know the absolutle most effective cardio possible? Well, you're in the right place!
Interval training is the most effective cardio because it burns the most fat and calories in the least amount of time compared to all other cardio exercise. Since "lack of time" is the number one reason people give for not working out, this makes interval training a very useful method for most people.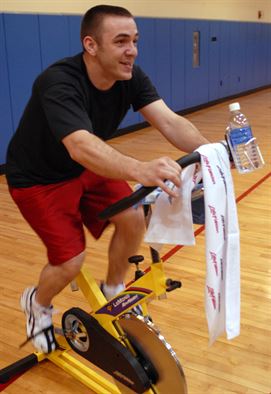 Interval training is by far the most effective cardio out there.
However, even if lack of time isn't a problem, the average trainee is better off doing interval training than doing general cardio. Interval training is more metabolically taxing for the body, which means a greater calorie burn and a more effective workout. This extra calorie burn is most pronounced during the other 23 hours of the day that you are not exercising--which is a lot of time, compared to the measly half-hour or hour that you are exercising. This extra calorie burn comes during the process of the muscles recovering and repairing themselves after a strenuous exercise session, and is a big reason why interval training is the most effective cardio you can do.