Match your food and
your exercise for
a boost in motivation
All of our bodies need a certain amount of food to help with daily bodily function and repair. For this reason, you can change your body weight by changing how much you eat even if you don't exercise. However, obviously exercise contributes to how many calories you burn and you can afford to (and should!) eat more to help your body recover from your workouts.
One system that works well for a lot of people who have trouble motivating themselves to exercise regularly is:
to be sure they are matching what they allow
themselves to eat with how much exercise they do.
If you are a person who counts calories or servings of food, it's easy. All you do is have a set amount you have for a 'non workout' day. Then, each type of workout you do is 'worth' 'extra' food. Generally this food will be in the form of carbohydrate, which is generally the best way to replenish after a hard workout. Your 'normal' food for the day should already contain proteins and healthy fats and, of course, fruits and vegetables. So in this way, you will be 'rewarded' with more food on the days you exercise longer or more vigorously.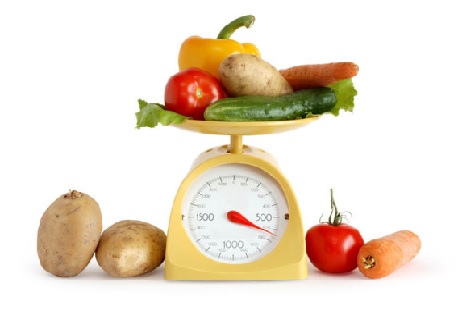 You still need to be conscious of the overall amount of food you need in order to achieve your bodyweight goals, whether it is to stay the same weight, to gain, or to lose. 
This can be a little tricky to figure out, but by keeping an eye on the scale and how much food you are taking in, you should be able to see what you can get away with. However, a trainer can help you nail down an exact plan much more quickly if you desire.
If you wear an electronic device that tracks your energy burn for the day, you can even more easily compute these things.
So how does this work in the real world? Well, for me, during an inactive day I pretty much stick to lean proteins and vegetables with some healthy fats. I usually have three meals on a day like that. If I do some yoga or cardio, I might increase my portions or add in a fourth meal. If I do a more vigorous strength workout or a longer sports practice, I might add in more carbohydrates especially before and after my workout. So depending on what I choose to do for exercise, I adjust my food accordingly. Since I like food (who doesn't?) knowing I get more food that day can help me to get motivated to get that workout done.
However, this strategy works in reverse, too. A missed workout isn't the end of the world if you adjust your food intake downward accordingly. Just make your your energy intake and output remains in the proper balance.
Please share comments below that you use to help get motivated to work out!
Have a comment or question about this article?
Please share it here!