4. Improve Posture by Being Aware and Full-body Strengthening
The average person has poor posture.
If you improve your posture, it makes you look taller, slimmer, and younger. It also helps flatten your stomach. When you slouch, your shoulders and lower abdominals lean forward, and your pelvis tips backward, making the natural curve in your spine more pronounced.
Part of improving posture is simply being aware of it.
You need to think about how you are holding your body when you are sitting and standing, not just while you are exercising. Try to maintain a slight tension in your lower abdominals when you stand. This will become second nature over time.
Also, following a balanced resistance-training routine helps improve posture.
Be sure to include a bent-over row, and perhaps a rear-delt fly. Deadlifts are also extremely important for posture. These exercises all exercise the back, which is an area that needs work for most people. Why?
If the muscles in the front of your body (such as your chest) are stronger than the muscles in the back of the body, you will be inclined to slouch.
Almost everybody performs more movements in their daily routine with the arms in front of the body (think: washing dishes, typing, driving, carrying things). This leads to an imbalance in the muscles that can be corrected with a properly designed exercise program. Click
here for information about our Home Workout Program Design Service.
If you have a tendency to slouch, you should perform more exercises for the back of your body until your back is as strong as the muscles in the front of the body.
You might THINK you want to learn lower abdominal exercises, but if you're like most people, what you REALLY want is simply to achieve a flat, sexy stomach. Don't fall for the myths! Keep reading to learn the quickest and most effective way to tone and firm the abs and, most importantly, get rid of your tummy for good!
Myths about the results you can get from lower abdominal exercises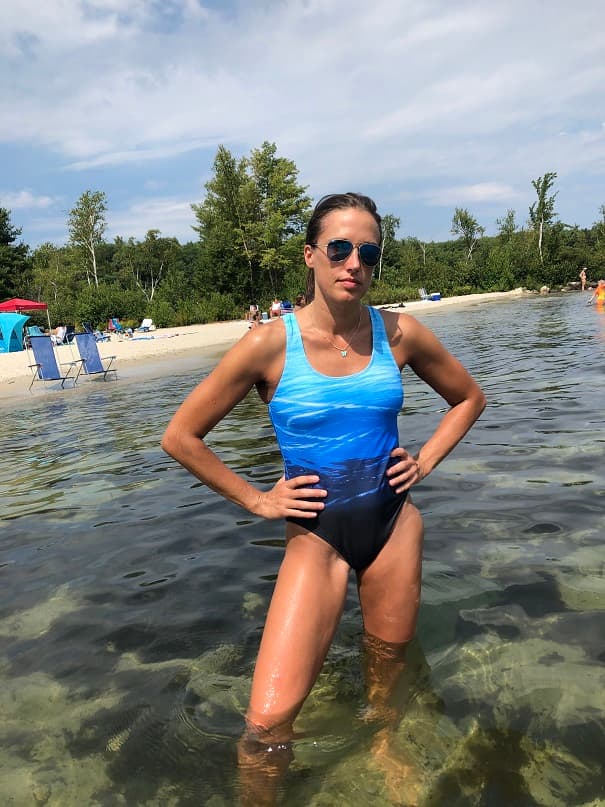 We can teach you why lower ab exercises are overrated when it comes to a flat midsection.
MYTH #1. There really no separate muscles called "lower" abs.
Your "six pack" muscles run from the pelvis to the ribcage, and work as a unit. You can't exercise "just" the lower abs. You can, however,
initiate
a contraction of your abs from the upper, lower, or side portion of the abdominals. Still, it is more important to supply a strong resistance to the abdominal region than it is to initiate from the specific part you'd like to target. For example, if you perform crunches with a 10-pound weight held behind your head for 15 reps, you will apply a strong resistance to all of your abs, including your lower abdominals. The move will initiate from the upper abs, but your lower abs will still have to work very hard. However, if you perform a reverse crunch with no added weight for 15 reps, while that movement DOES initiate from the lower abs, the total resistance applied to the abs is less and you will get an inferior workout for your lower abs.
MYTH #2. You can't pick where you lose bodyfat.
Especially for women, fat lying over the lower abdominals is usually the last to go. It WILL come off eventually if you continue to reduce overall bodyfat levels--but not if you simply do more and more lower abdominal exercises, while doing nothing to reduce your overall bodyfat levels.
MYTH #3. You need to do more abdominal exercises if you have a poochy tummy.
If you are exercising your abs and reducing overall bodyfat levels according to the recommendations and STILL are not happy, start addressing your posture, your fiber intake, your intake of sugar alcohols, your intake of carbonated beverages, and possible food allergies before you add ANOTHER set of lower abdominal exercises to your ab routine. And if you're not performing a full-body weight lifting routine as well as cardio, what are you waiting for--get to it! Following a moderate-carb diet can also help reduce bloating in the tummy.
Need help coming up with an exercise routine that gets results?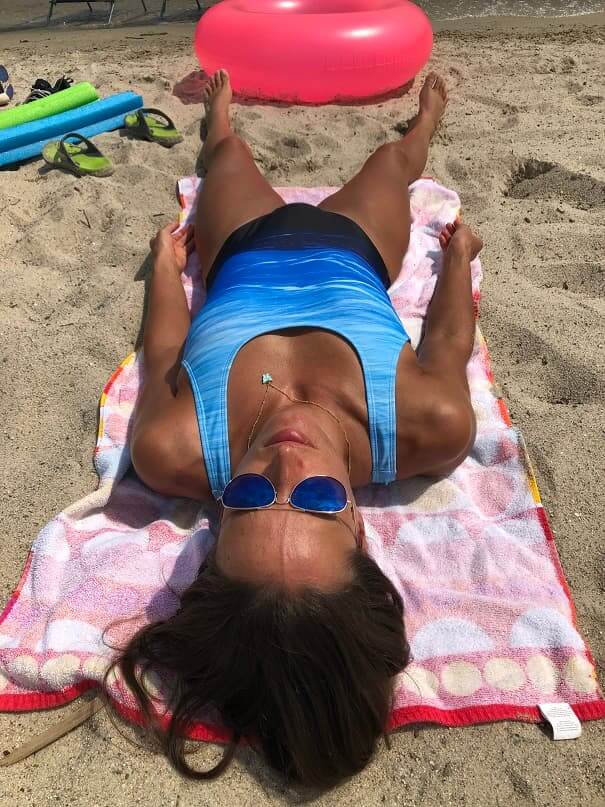 Once you finally get your lower abs in order, your confidence will soar!
Go here for a price quote to work with me, either in person or via Zoom!
What Helped You Flatten Your Tummy?
If you have found a tip that worked for you to flatten your tummy, please share it with us!
Tips From Other Visitors
Click below to see contributions from other visitors to this page...