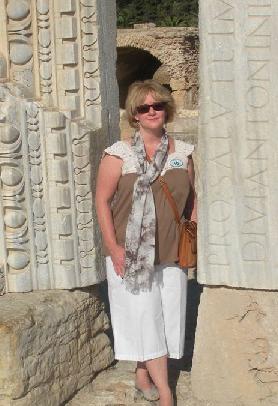 Janet loves having the energy to do everything she wants to do in life!
"Although I would never consider myself athletic, I was very active and skinny as a kid. I was outside all the time. I grew up in a small town with little to do. I ice skated on a back yard ice rink winters as well as playing in the snow building 'forts.' Summers were spent biking with my friends and playing in the pool. I was never a part of a team and not very good at school athletics.

In 7th grade I tried out for and made the JV cheerleading team, but that was a disappointment due to bratty, catty, girls and I quit after one season. In college, I was a cheerleader for my freshman and sophomore years, truly a better experience. However, after college like most, I found fitness to be tougher and tougher to fit into my life on a regular basis.

Over the years I would join various workout programs, sometimes at work, through the hospital, sometimes a local gym or workout club. I lost interest after several months, usually because I was tired after work, didn't want to prolong my day any later, hated to have to change into anything other than pajamas, or didn't want to deal with people in an intense environment. I, like many others I'm sure, wasted hundreds of dollars on memberships. I did have two other personal trainers, both men, and certainly helpful, getting me motivated as well as achieving results, but again, the gym environment was a deterrent.