In home personal training in the Epping area has been hugely popular over the past few years. Let's hear from Angela Harrington about why she loves what she does so very much!
Gina Paulhus, owner of Home Bodies has also been offering appointments in this area. See her bio and get a Price Quote from her here.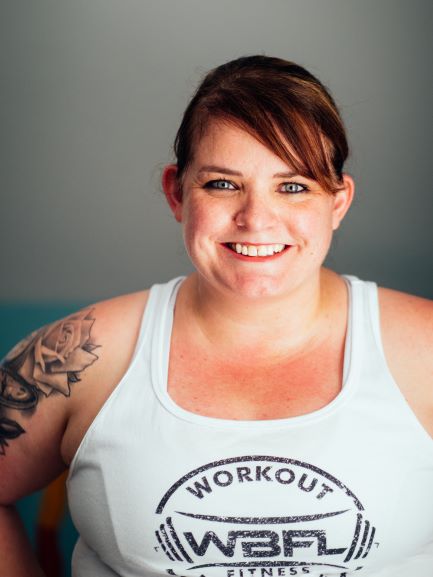 "My happy place is a workout space. It doesn't have to be a gym - it could be a living room, or a driveway - I've even worked out in a hotel room! I'll use videos or make up my own workouts. I know what it's like to avoid the gym because of the fish-bowl atmosphere, intimidating machines, super-fit personal trainers, and so many amazingly committed patrons.

I also know what it's like to put in an enormous amount of effort only to have the scale, or clothing, or even blood tests say that I'm not doing enough. It's frustrating, and I know I'm not alone. I know that there are other women out there, like me, who crave to be in the healthy weight range; who crave to have jeans that don't do the muffin-top thing; and who would love to be in a restaurant and not feel ashamed at what their ordering or eating because of the stories we've put in our heads of what the other patrons "must be thinking." I'm also one of those people who have done it all: pills (even prescription), fad diets, nutritional systems, groups, etc.
The way I got into the fitness industry was a bit roundabout. I had a personal trainer connect me with another one of her clients a little while back. I could tell that she was uncomfortable being in the gym and that she'd rather be anywhere else. At the same time, I could tell that she also wanted to be there - those were all the same things I was feeling, but I was determined to not let my insecurities get the best of me. I decided that I needed a workout buddy. I have been in "challenges" at another gym (years ago) where I found a fellow challenger who made me want to work harder. My new workout buddy and I went from being in the gym 1-2 days per week to 6-7 days.
I also have a network of amazing women who believe in me and encouraged me to chase my dream of being a personal trainer. I'm not skinny but I am strong, I am in the same battle that my clients are in and I have been fortunate enough to come across some amazing resources that I need to share and I need to share that reality that my clients are stronger than they think they are.
"I know what it's like to put in an enormous amount of effort only to have the scale, or clothing, or even blood tests say that I'm not doing enough. It's frustrating and I know I'm not alone." 

All clients of mine get a customized progressive program based on ability and goals. They get a partner who can motivate them and encourage them, even on the days where they may not feel like they are doing anything right. I have these days, too, and having another person to commiserate and work off that emotion often times is what keeps me going. Most of the time, when I work harder my clients naturally work harder. At the same time, they have someone looking at their form and explaining corrections or why something is done a certain way. 
Although I am up for almost all types of exercise, I particularly love body weight exercises - they're literally available anywhere! My methods are also functional - meaning that I'm going to show my clients how my critiques and adjustments to their form can relate to real world activities such as how to pick up a heavy object without causing an injury. I also use free weights, kettlebells, resistance bands, and stability balls. I create a variety of workouts with goals and abilities in mind.
Regarding diet and exercise,  I believe that every individual is different and what works for one may not work for another. However, at the same time, there needs to be a foundation or starting point with both diet and exercise. From experience I know that "diets" are quick fixes that are not sustainable; however, a healthy way of eating and exercise needs to be in place to either lose weight, maintain weight, or gain weight depending on someone's goal. There's a lot of work involved and having someone right there in the trenches with you helps make it easier."
Angela Harrington's certifications and credentials.
    *NASM-Certified Personal Trainer
    *NASM-Certified Nutrition Coach
    *NASM-Behavior Specialist
    *CPR-Certified
    *BSBA - Human Resources Management
    *MBA - Strategic Management
See Angela on LinkedIn.
Testimonials from Angela's in-home personal training clients in the greater Epping area

.
"I met Angela over a year ago, after she saw me at the gym getting ready to workout with my personal trainer at the time. Angela knew instinctively that I was terrified (I was) and asked the trainer the next time she saw her to give me her number. I reached out to Angela and we met for coffee and discussed goals, and what we were looking for. We scheduled gym sessions and Angela made me feel more comfortable in the gym, and more comfortable with myself. She helped me learn how to work out and helped me get comfortable with myself in a way I had never been before. With Angela's help, support and assistance I have been on an amazing journey and have lost over 150lbs. I would not be where I am without Angela's compassion and support." 
-Stacy
Stacy before starting workouts with Angela.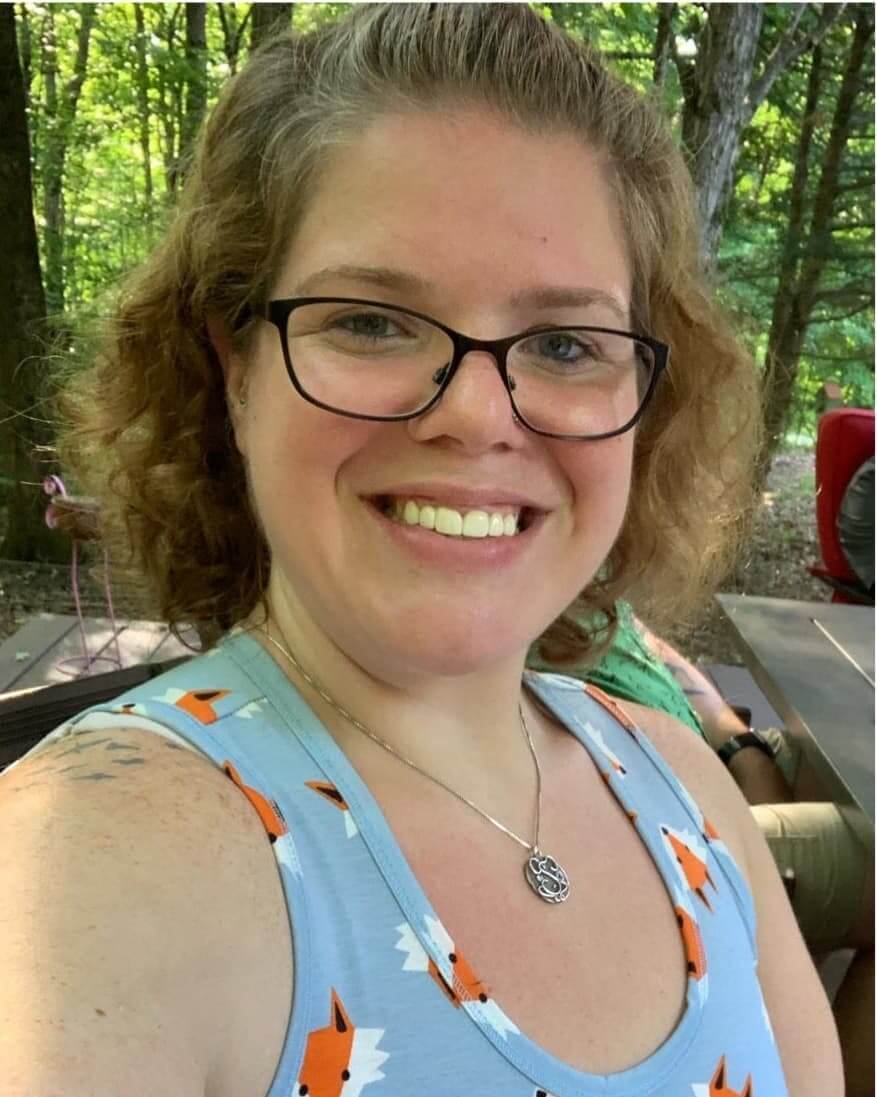 Stacy, down 150 lbs. while working out with Angela.
Angela is available to work with clients in-home in the following communities of Greater Epping.
Brentwood, Hampstead, Plaistow, Seabrook, Epping, Raymond, Chester, Epping, Nottingham, Lee, Kensington, Hampton Falls, Kingston, East Kingston, Danville, Atkinson, Hampton, North Hampton, Stratham, Fremont, Sandown, Newfields, Greenland, Portsmouth, South Hampton and Rye NH as well as Amesbury and Salisbury MA and Kittery Maine. Angela covers any place within 30 minutes of Greater Epping.
If you would like a price quote for working with a Seacoast NH trainer, please fill out the form below.